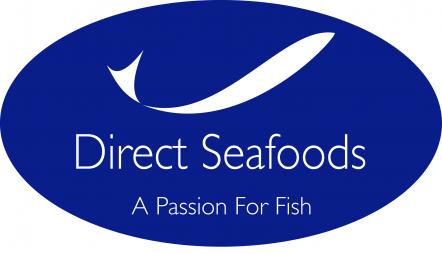 At Direct Seafoods, we pride ourselves on having some of the best people in the sector, many of whom have spent their whole lives in the fish and seafood industry.
We like to feel we have an empathy with our customers. Many of our customers want to feel like they are dealing directly with the fisherman or fishing vessel, but need the security of important factors such as food safety, buying from a sustainable supplier and knowing all the back-office controls are there.
 
For this reason, we have the same high standards and systems across our sites to ensure that you feel confident in who you buy from. We are also aware of the need to operate locally and in the culture of the community that each business serves, which is why we keep the traditions and names of the local business intact.
Our belief is this: we are only as good as the order we supply that day. Each of our sites is BRC accredited grad A or above.
 
Provenance is massively important in our business; We source sustainable fish wherever possible, and have relationships with many coastal markets and local fishermen. More information about this is available on our website.
 
We have the pleasure in supplying many different types of establishments, including; Michelin Starred restaurants, Gastro Pubs, Hotels, Colleges, Contract Caterers and Sports Stadiums along with a small number of high-end retailers.
 
While we strive to maintain all the traditional values of customer service, we are also incorporating modern technology to assist our customers with how the world operates today. As such, we have installed helpful additions such as our online ordering system with its own app.
The online ordering facility also allows you to manage your account online, view past invoices and your order history. You can also contact our sales teams, where customers have their own dedicated account manager, along with our answer phone service which enables you to call out of office hours and leave orders for delivery.
 
As always, we are conscious about our environmental impact. To help with this, we use PodFather Electronic proof of delivery system, which not only reduces the use of paper and printers, but allows customers to track their order and receive email notification when the van leaves your local depot. They will also recieve driver details and an ETA.
 
As a company, we believe in fair play and treating all of our staff with respect. To ensure we work with our suppliers, we are a proud member of the Ethical Trading Initiative (ETI) which promotes equality, workers' rights, and fights exploitation and discrimination - all values which we share.