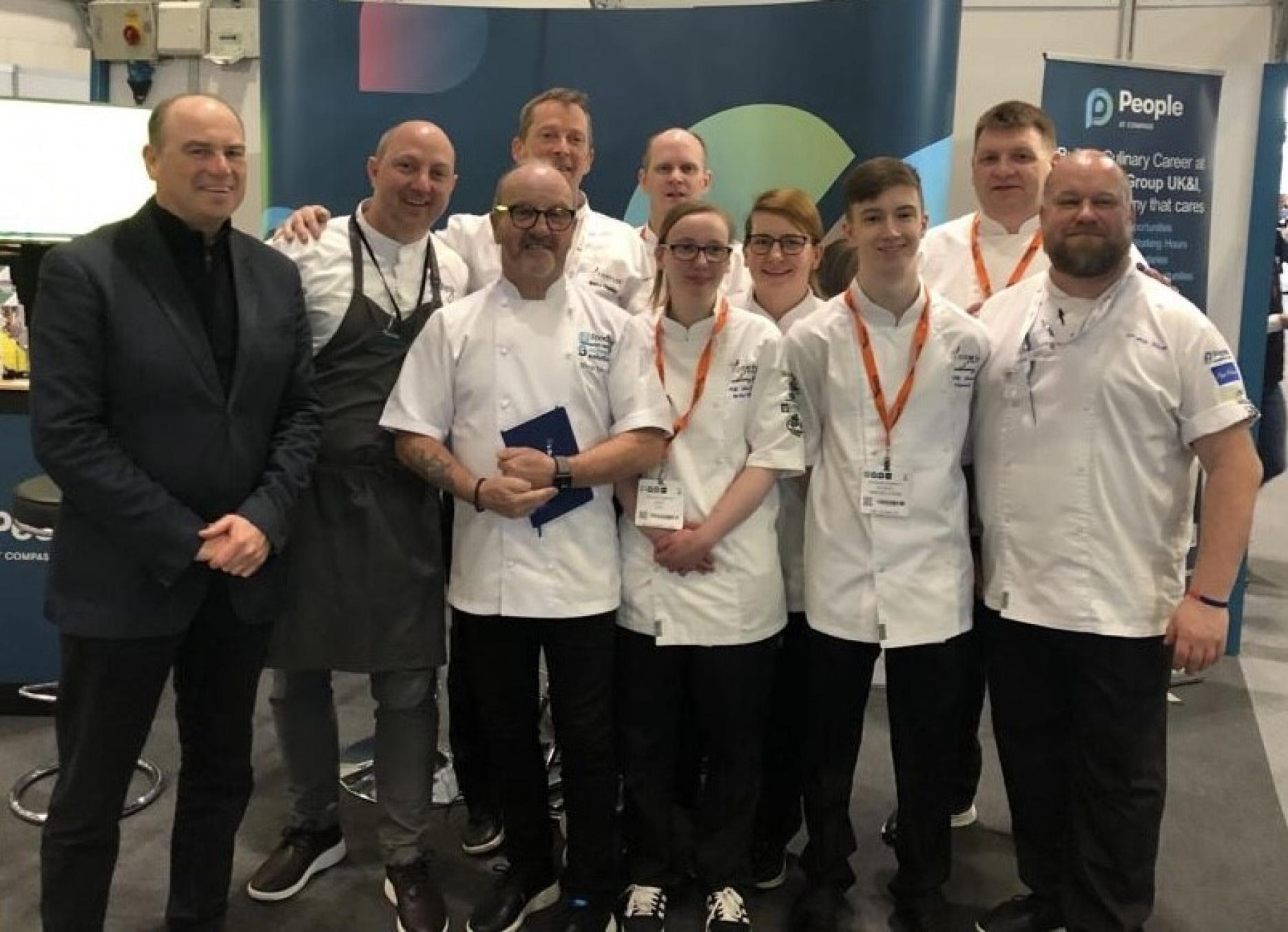 29th March 2023
Compass celebrates success at International Salon Culinaire
Compass Group UK & Ireland is celebrating its chefs having been awarded a trophy cabinet worth of awards at this year's International Salon Culinaire competition, which took place at the Hotel, Restaurant and Catering (HRC) Show.
With more than 100 live and static challenges across three days, Salon Culinaire is an opportunity for chefs to test their skills and creativity in a competition environment.
Chefs from across the UK Compass business took part in the event, including those from ESS, Levy UK + Ireland, Restaurant Associates, Eurest, 14Forty and Chartwells. The Compass team of chefs achieved 12 Best in Class awards and three Best Overall awards, plus six Gold, 17 Silver, 17 Bronze and 16 Merit.
Nick Vadis, culinary director at Compass Group UK and Ireland, said: "I am very proud of our chefs and at competitions we see their talent, creativity and work shine bright.
"Our accolades have gone to our junior apprentices as well as more senior exec chefs demonstrating the importance of investing in our chef talent at all levels and the opportunities we create for them to progress and develop. Events like these are a great opportunity to challenge our chefs and for them to learn. A huge well done to everyone involved."