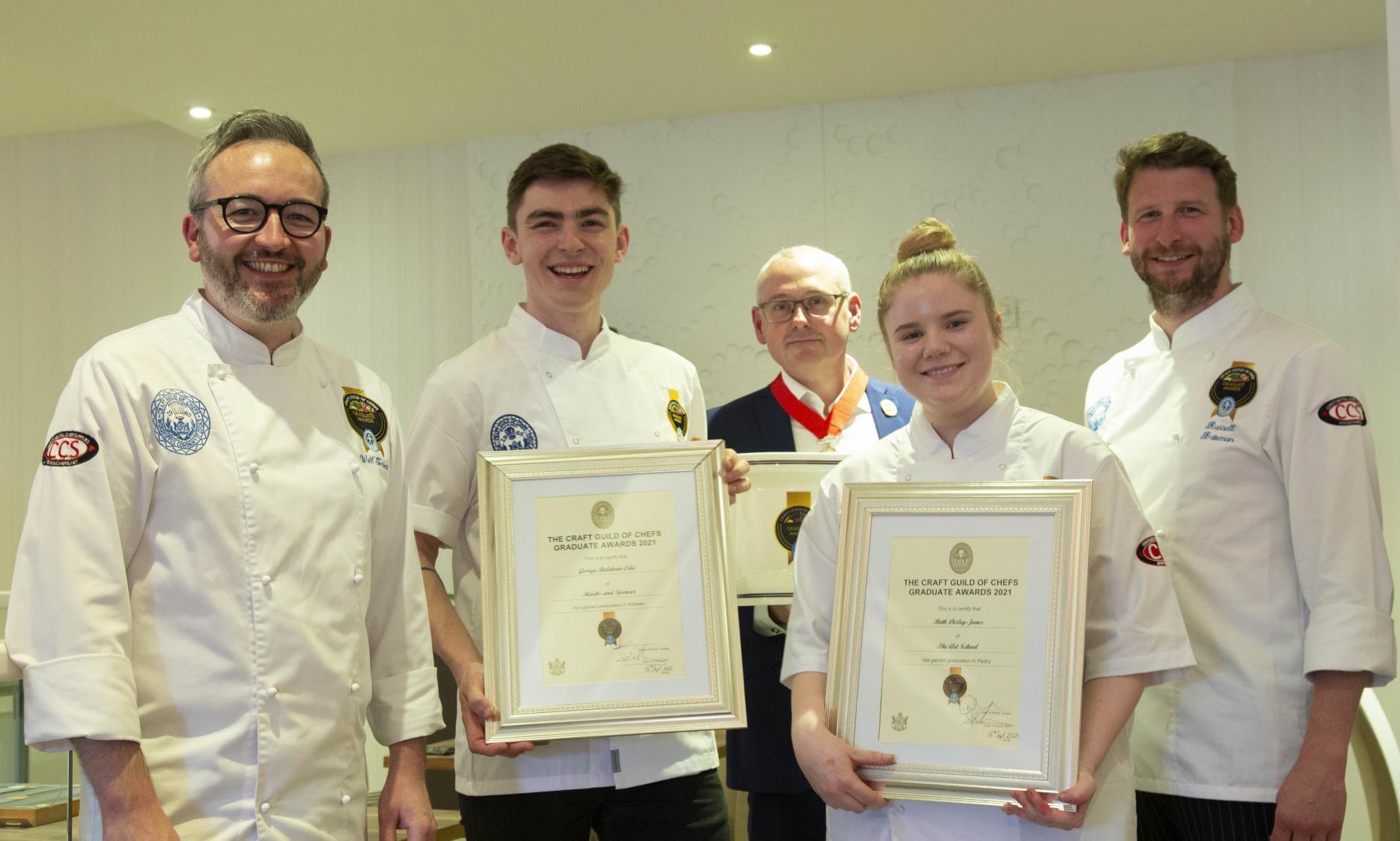 27th January 2022
Craft Guild celebrates 20th anniversary of Graduate Awards
The Craft Guild of Chefs are celebrating the 20th anniversary of the Graduate Awards, which play an integral part in helping to develop the culinary skills of young chefs.
Not only will birthday elements feature highly throughout the campaign, but after key parts of the award have had to move online for the last two years, the organisers are committed to bringing them back face-to-face.
Behind the scenes the Guild is already working on an inspiring mentor experience. Before the pandemic, this event took young chefs on tours of farms and food and drink producers as well as masterclasses from industry leaders.
The popular event has plenty of socialising thrown in, giving chefs the chance to make new connections with other participants, mentors and suppliers. As the mentor trip is an opportunity granted to all finalists, it's an extra incentive for chefs to submit their entries.
The Guild will be having a bigger push on the pastry elements of the competition in 2022 and working more closely with colleges to develop the pastry skills of chefs as early in their careers as possible. Once again, this award will be spear-headed by Will Torrent but renowned chocolatier Paul Young is joining his team to help drive this event forward.
This duo is set to provide a huge amount of inspiration, knowledge and expertise to up-and-coming young pastry chefs so there has never been a better year to get involved. Russell Bateman is delighted to be continuing his role as chair of examiners of the Kitchen Award as part of the 20th anniversary celebrations.
Steve Munkley, founder and organiser of the Graduate Awards, said: "After so many challenges for the hospitality industry, it's important we now push forward and provide chefs with opportunities to develop their skills.
"Many young chefs lost vital time practising in their college kitchens as well as the important work experience they get on evening and weekends whilst hospitality was closed. Even before the pandemic, there were concerns over a skills shortage, so we need to work harder than ever to keep those energetic and talented chefs engaged so they stay within the industry.
"The Graduate Awards delve deep into those classic skills and knowledge bases with a paper exam, skills tests and cooking challenges that allow chefs to show us and the wider industry what they are made of. We also have a lot of fun on the way too."
Over the next few months, the Guild will be revealing some of the key features of this year's event which will include plenty of surprises along the way to celebrate this important milestone.
Chefs can register their interest by emailing [email protected] or sending a message to one of the Guild's social media channels.