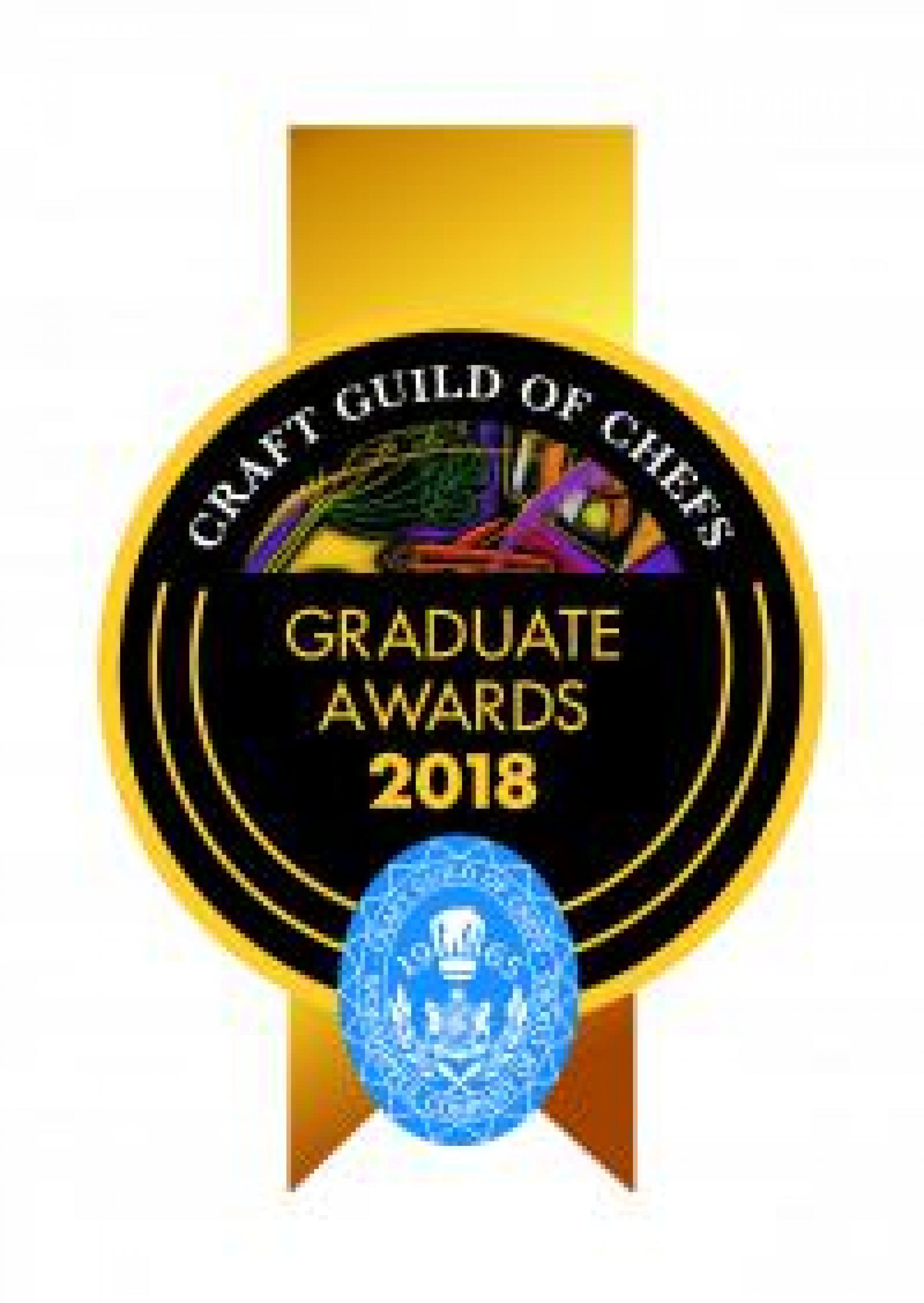 24th August 2018
Graduate Award finalists get mentor experience of a lifetime
Now in its 16th year, the Craft Guild of Chefs wanted to offer something new and different for the 2018 Graduate Awards mentor experience – a two-day trip to North Cadbury Court (Somerset).

Launched a few years ago by organiser Steve Munkley, the mentor day brings finalists together to watch masterclasses, meet suppliers and learn more about what the final involves.
For 2018, the Guild made the experience even bigger and better, by sending finalists on a a two-day trip to North Cadbury Court for an overnight stay and jam-packed itinerary designed to prepare them for the final exam (21 August).
Finalist Zachary Hermon (Dormy House) said: "When I entered the Awards, I wasn't expecting such a huge reward for getting through to the final. It made me even happier that I had made it when I learnt about the experience on offer for each of the chefs."
One important element of the experience is for the young chefs to connect and learn from each other. Friends for life are often made at these events and you never know when a door could be opened by someone you met as part of the Graduate Awards.
Bronwen Jenkins, who works at The Royal Garden Hotel, agreed: "I was excited to get together with young chefs who are in the same position as I am - learning and looking forward to moving onwards and upwards in their career.
"The Graduate Awards has given me a chance to challenge and prove to myself that I can do things I never thought I could.
"Without a doubt where we stayed was a real highlight for me. I really enjoyed the cheese and brewery visits as I learnt a lot from people that are extremely passionate about what they do."
What were the highlights of the trip for our finalists?
The whole trip was unforgettable from start to finish but the Craft Guild wanted to discover what the most enjoyable, memorable and valuable aspects of the trip were for those involved.
For finalist Zachary Hermon: "My favourite part of the trip was the second day when we were able to visit the two different cheesemakers' farms. I learnt so much and they had some interesting stories to tell.
"It was something I've never done before, so it was a new experience for me."
Isabel Wallace-Hadrill who works at Coutts Bank and is taking part in her first Graduate final agreed: "The visit to the Montgomery Cheddar factory was the most eye-opening part of the trip for me, too.
"Hearing the passion with which Jamie spoke about his cheese, and the knowledge he had, were important to me as I have worked with the product and now realise the work that goes into it.
"I found it very interesting when he explained that he uses a different starter each day of the week, and then we were able to taste two cheddars that were made two days apart."
The "whole trip was a great experience" for George Birtwell, who told us: "I learnt a lot throughout and had fun at the same time.
 
How did the experience prepare finalists for the big exam on the 21 August?
One of our aims is to ensure as many chefs as possible achieve the pass mark of 85%. While we do have an award for the highest achiever, this isn't a competition as any number of finalists can pass each year. What we then see is these young chefs helping each other wherever possible - whether that's in the build-up or on the day.
Hermon said: "The experience made me more prepared because I got to talk to fellow finalists and hear some valuable points from them. Watching the chefs do the demos of our brief was very helpful, as they had some really good tips which I will remember on the day."
Jenkins commented: "From the butchery and fishmongery tasks I knew exactly what the judges were looking for.
"There are many different ways to butcher things and it set a level playing field for everyone. With the dessert masterclass from Andrew Ditchfield, it was good to get tips on how to make the individual components as there are elements that are difficult or sometimes don't work."
"The mentor experience prepared me by making me feel more confident with the tasks. It also gave us all a chance to meet and make friends so that when the final comes, it will feel less like a competition and we are more likely to support each other" added Isabel Wallace-Hadrill.
The 2018 final exam took place this week (21 August) with this year's results to be revealed at the awards presentation on Thursday 30th August 2018.
Follow the Graduate Awards on social media using the hashtag #CGCGradAwards.