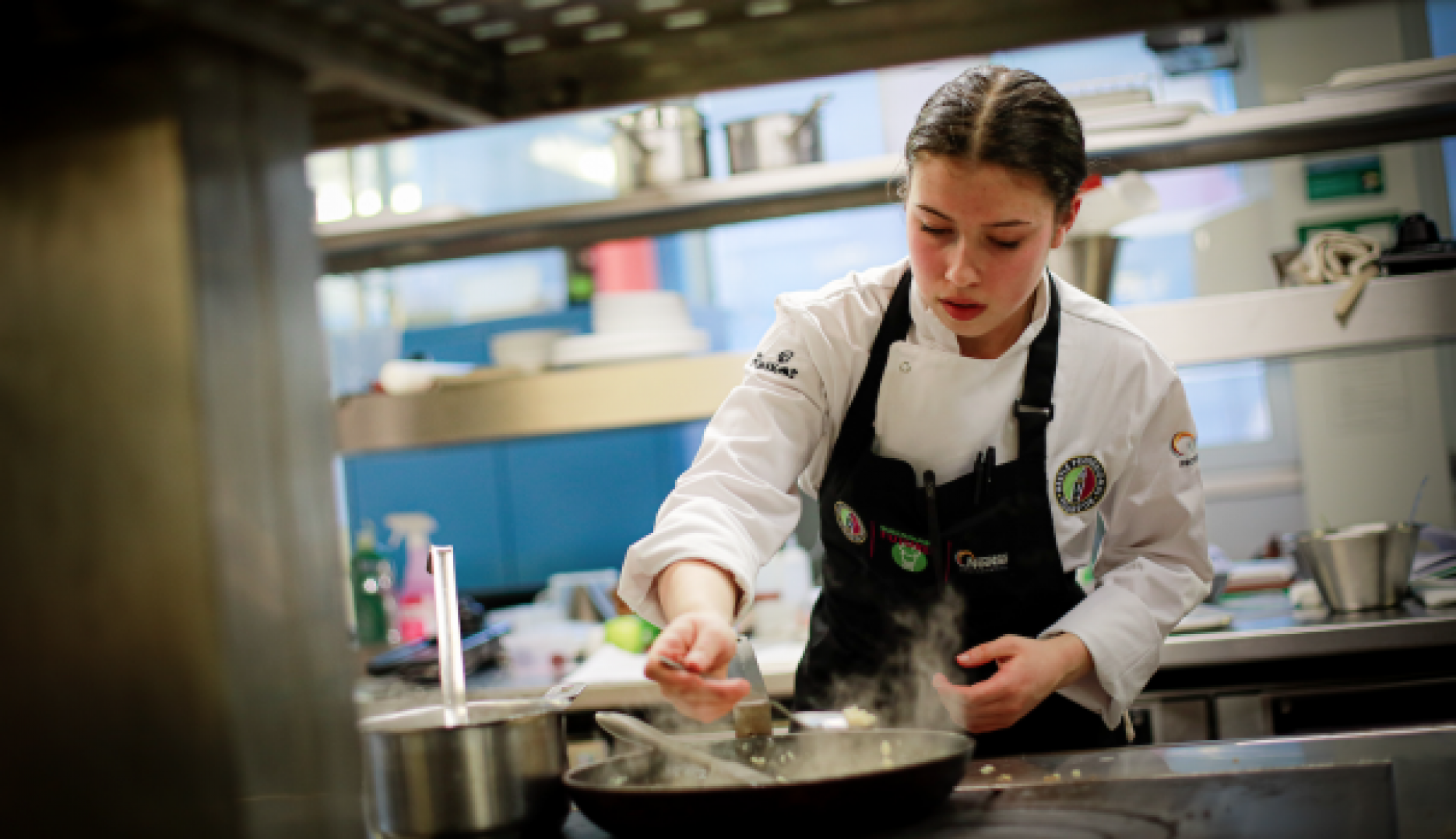 9th March 2021
Last call for entries to Toque d'Or competition
Nestlé Professional has launched Toque d'Or 2021 with a new format and even more opportunities for aspiring hospitality professionals to get involved.
It is the final call for entries as registrations officially close on 16 March 2021. The competition aims to 'inspire' the next generation of chefs and provide an opportunity for them to further their careers within the hospitality industry.
Key changes to the 2021 Toque d'Or include:
The competition has been opened up to front and back of house (commis chefs/ waiters equivalent) as well as college students and apprentices.

Adapted the competition timeline to meet college courses.

More digital element as the world moves more online.

Louisa Ellis joins the judging panel for the heats.
Entrants will be sent links to reading material on sustainability and nutrition to prepare them for a multiple-choice assessment on 18 March.
Competitors will also need to complete a one-minute 'selfie-style video' explaining why they are passionate about the hospitality industry and why they should be selected to take part in the 2021 Toque d'Or.
The Grand Finals will be hosted in the last week of June, with the Awards broadcasted live over YouTube.
For more information, visit: https://www.nestleprofessional.co.uk/toque-dor.