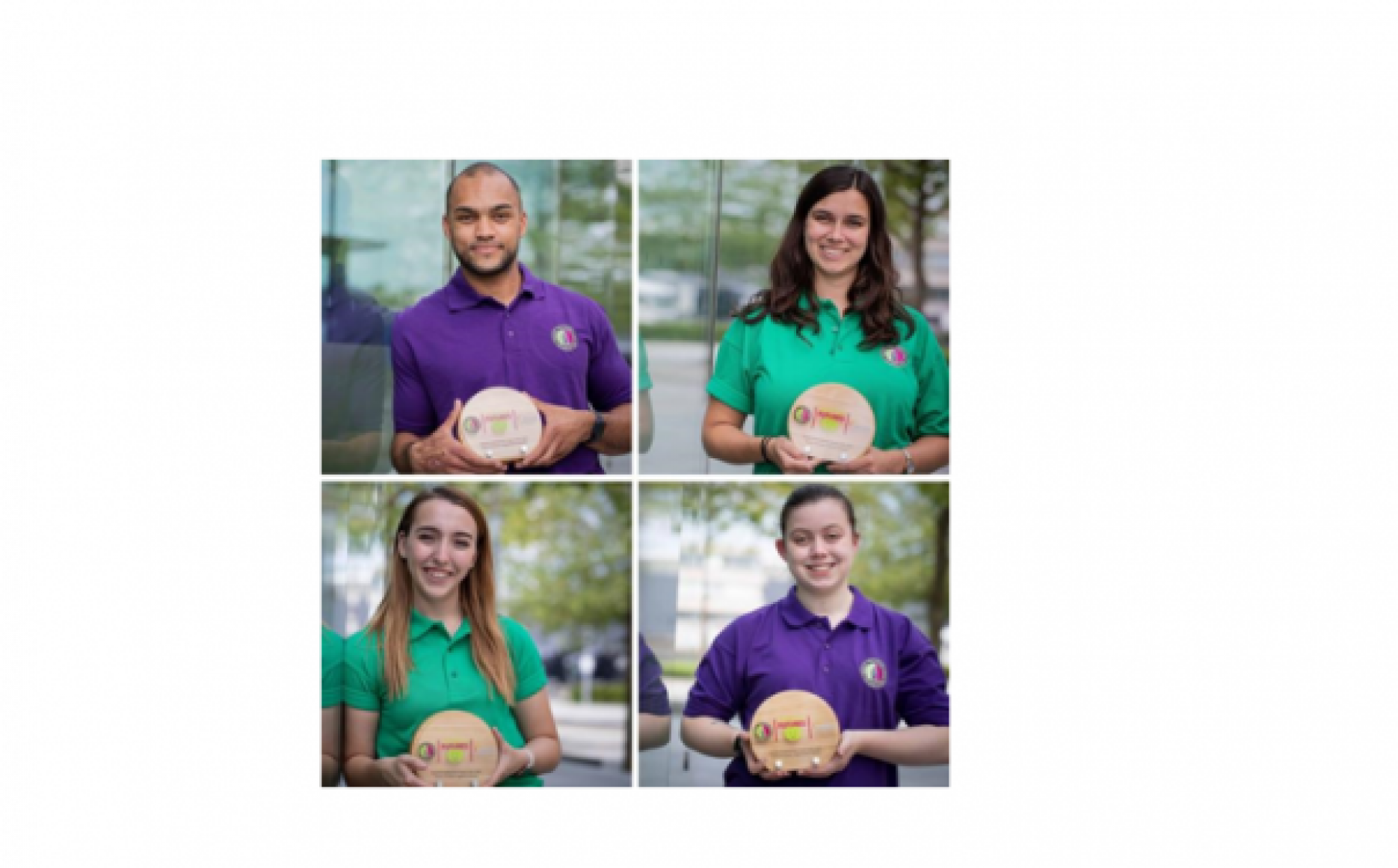 3rd August 2021
Nestlé Professional announces Toque d'Or winners
Nestlé Professional has named the four Toque d'Or winners as Kenny Markham, Sarah Morton, Georgia Wheatley and Sophie Taylor.
This year the competition judges included former Toque d'Or winner Julie Jones and MasterChef the Professionals winner Louisa Ellis. Almost 1,000 back of house and front of house workers entered the competition representing 40 colleges and 40 businesses.
Twelve finalists went head-to-head in a week of challenges- performed both virtually and in a Covid-secure environment at Nestlé Professional Gatwick Headquarters. All challenges focused on creating a high quality Toque d'Or 2021 recipe book, Taste the Future.
At the Nestlé Professional headquarters the judges met fellow finalists and got the chance to showcase their skills – preparing and serving a balanced two-course meal as well as coffee and tea inspired drinks to VIP guests.
Katya Simmons, managing director of Nestlé Professional UK&I, said: "A huge, heartfelt congratulations to the winners! We are so proud of all the contestants who took part: the standard has never been so high.
"It's more important than ever to support young talent within the hospitality industry, equipping them with the experience and skills to succeed in their careers. We are delighted to be able to do exactly that with Toque d'Or.
"We are ever grateful to our fantastic panel of judges. As well as giving our finalists solid skills based on real-world experience, they've served as an inspiration to competitors throughout."
The winners included:
Back of House Student winner Sarah Morton, New City College London
Back of House Apprentice winner Kenny Markham, Burnt Lemmon
Front of House Student winner Sophie Taylor, Edinburgh College
Front of House Apprentice winner Georgia Wheatley, University College Birmingham