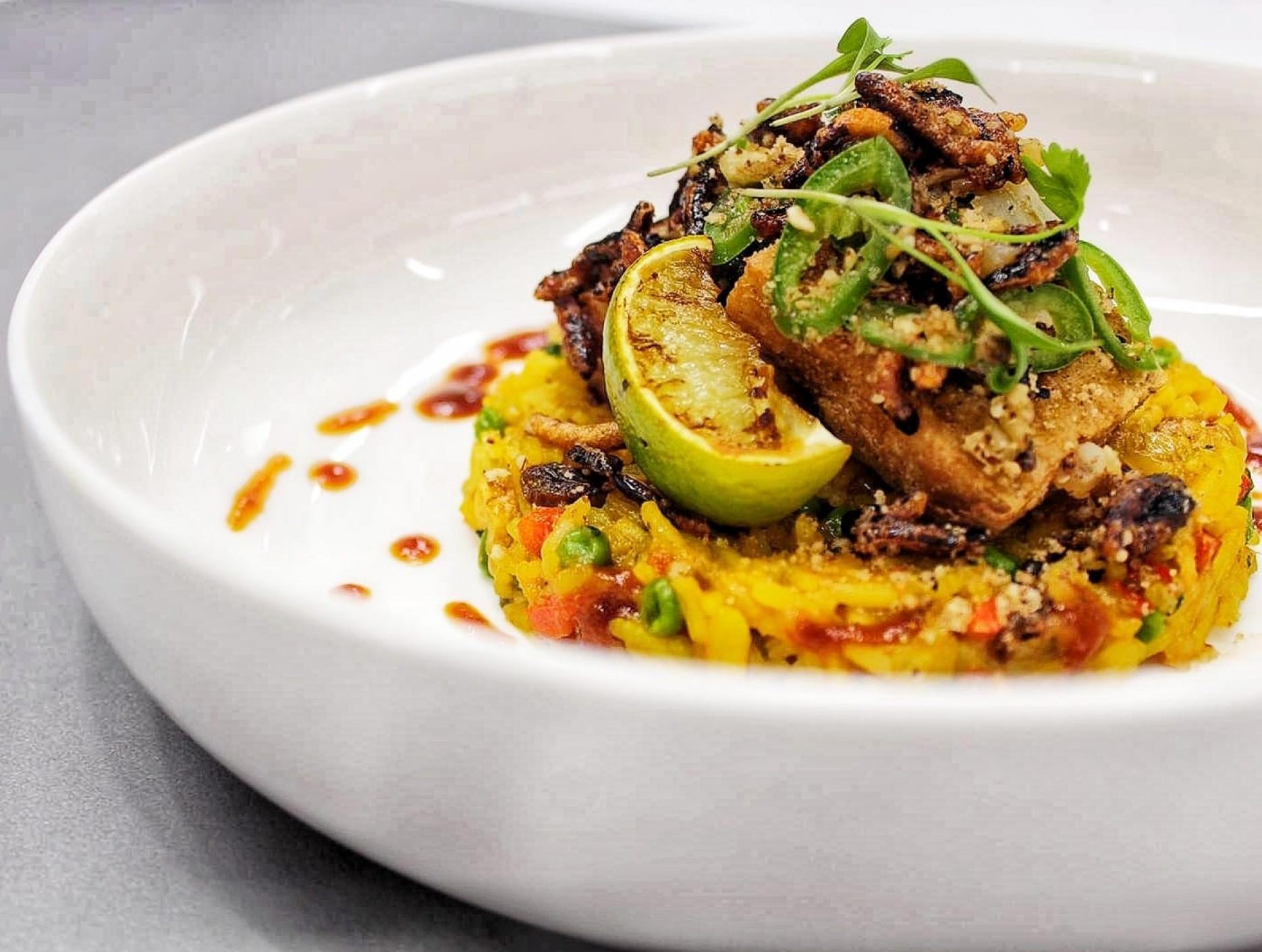 17th November 2021
Tilda Chef Team of the Year competition returns
The Tilda Chef Team of the Year 2022 is officially open for entries, with the live final set to take place at the Hotel, Restaurant and Catering Show in March next year.

The competition is run in conjunction with the Craft Guild of Chefs with teams competing for the iconic blue trophy and an all-expenses paid trip to Italy.
Tilda is challenging chef duos to embrace a 'festival of flavour', and is searching for the most innovative ways Tilda rice can feature as part of a wide range of global celebrations. From Diwali and Day of the Dead to Carnival and Chinese New Year, chefs are encouraged to take inspiration from the world's biggest and most exciting festivals to create their own menu.
Chef duos will have 45 minutes to prepare four portions of a main course and dessert with the judges looking for 'creativity, authenticity and fun'.
Speaking about the competition, Annette Coggins, head of foodservice at Tilda UK, said: "The events of the past 18 months have been hugely challenging for the whole industry. But now is the time to look forward and embrace positivity and celebration. With festivals and gatherings back once more, we feel this year's theme is a fitting one.
"We want to inspire chefs to really explore how rice can feature as part of celebratory meals, across a plethora of festival occasions cuisines and cultures. With lots of scope for  innovation and creativity, we are really looking forward to the competition and seeing what 'Tildalicious' festival inspired dishes our chef teams create."
Chefs can register for the competition now by visiting www.internationalsalonculinaire.co.uk by the 21st February 2022, with the live final taking place Tuesday 22nd March 2022 at HRC, ExCeL Centre, London.