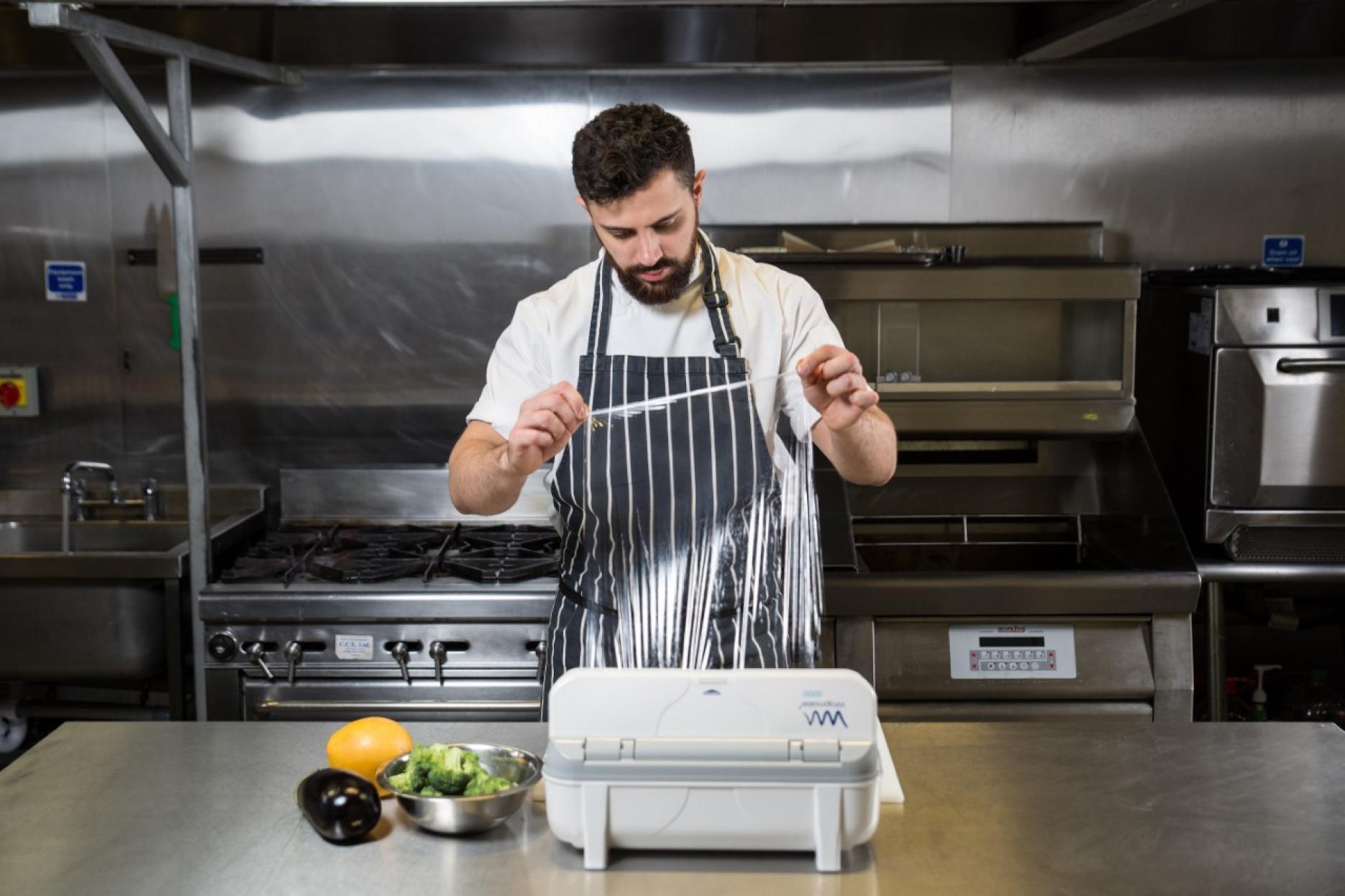 28th September 2021
Wrapmaster continues to support British Culinary Federation
Cofresco Foodservice and Wrapmaster pledged to support the British Culinary Federation (BCF) for another year by sponsoring the England National Team, student 'cook and serve' team as well as the BCF Young Chef of the Year.
The sponsorship is part of the light catering equipment supplier's ongoing commitment to chefs during every aspect of their culinary career. Starting with the 24th BCF Young Chef of the Year where each finalist will take home a Wrapmaster® Compact for use in their kitchen after the event.
The competition is an opportunity for chefs under the age of 23 to showcase their talent. Successful finalists will have the chance to secure the David Bache trophy, a cheque for £500 and a framed certificate.
During the competition, which takes place on 22 November 2021, the young chefs will have to prepare a three-course meal for two including a plant-based starter, main course and dessert of their choosing within the two hour timeframe.
The young chefs will be assessed on their presentation, taste and technical skill of the dish as well as on their hygiene practices.
Adrian Brown, managing director, Cofresco Foodservice, said: "Encouraging young chefs to explore their talents in cooking and further their career is so important to us at Wrapmaster, which is why we are proud to support this competition for another year.
"It has been a challenging 18 months for everyone in the industry, especially young chefs, and we are over the moon to see the return of live events, with professional chefs and peers championing each other's skill."
To find out more, visit here.