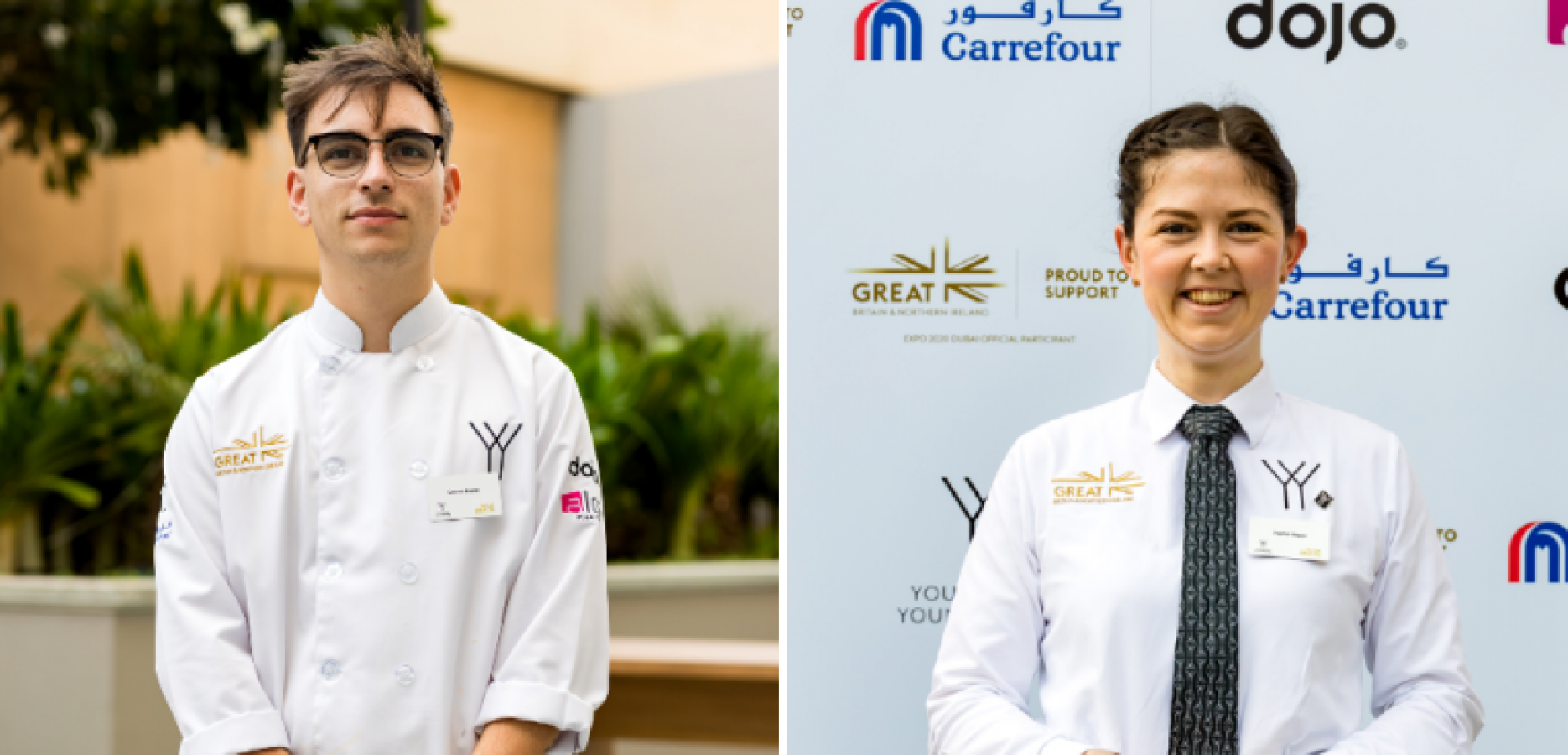 18th November 2021
Young Chef Young Waiter (YCYW) competition reveals 2021 winners
Connor Blades from Ugly Butterfly by Adam Handling was named the UK Young Chef of the Year for 2021 and Sophie Heyer from The Promenade at The Dorchester was crowned the UK Young Waiter of the Year 2021.
The competition took place at the Aloft Dubai Creek with Head Chef Judge Adam Handling and Head Waiter Judge Simon King supported by Andy Downton, Sudqi Naddaf, Andrea La Cognata and Nicholas Reina.
The Young Chef of the Year runner-up was Ali Halbert from Ugly Butterfly by Adam Handling and in third place was Liam Rogers from Restaurant Sat Bains. The Young Waiter runner-up was Max Daglish from Northcote Hotel and in third place was George Smart from The Newt in Somerset.
Robert Walton MBE, chairman of Young Chef Young Waiter, commented: "I am very proud to be here with the great campaign to promote UK Hospitality. I am passionate about our fantastic hospitality sector.
"We are the world leaders with tourists coming from all over the world to dine in our restaurants and stay in our hotels. The UK produce is the best in the world, so we should shout about it.
"We are creators for new hospitality experiences, we 'See Things Differently' that's why we are the leaders and innovators in this space. I am so excited the great campaign has supported the Young Chef Young Waiter competition showcasing hospitality as a career, a profession and a vocation."
The winners of the YCYW competition were announced at the UK Pavilion during the Expo 2020 Dubai.