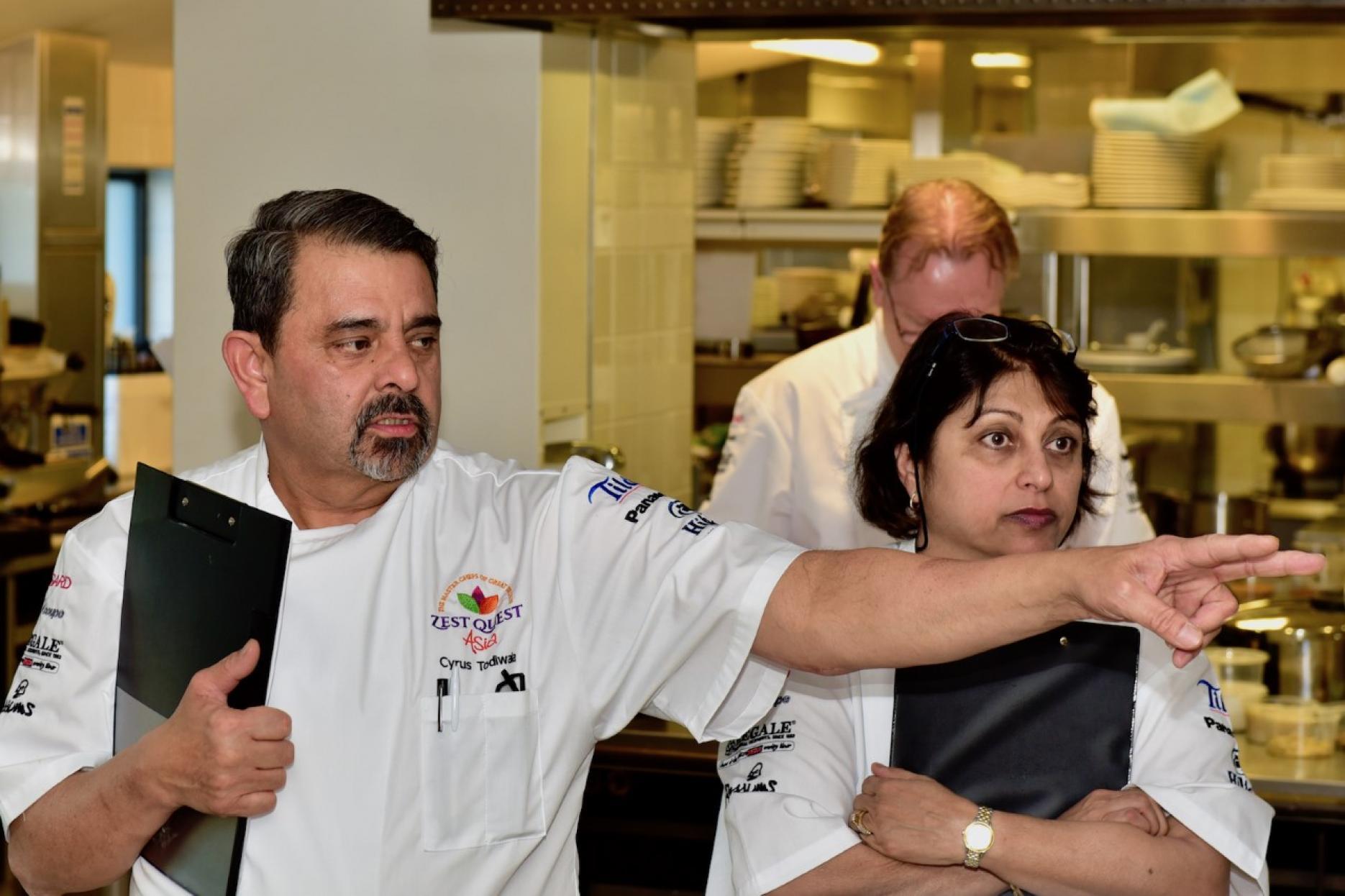 25th February 2021
Zest Quest Asia takes students on a 'virtual voyage of discovery'
Zest Quest Asia, the competition designed to stir students' tastebuds towards Asian textures and flavours, has launched an online spin-off sponsored by Tilda Foodservice.
Overall 1,100 students and nearly 70 lecturers in 21 colleges across the UK have taken part in interactive seminars covering the culinary histories and traditions of nine countries including India, Vietnam and the Philippines.
The two-hour seminars were at the heart of the six-week virtual roadshow led by Zest Quest Asia director Murray Chapman who created the programme to encourage more students to take part in the competition.
During the seminars Chapman guided participants through the fundamentals and complexities of Asian cuisine. He also shared previous Zest Quest Asia competitions to demonstrate the high standards involved and to highlight the extent of the knowledge by students who took part.
Cyrus Todiwala OBE DL, co-founder with Pervin Todiwala of Zest Quest Asia, said: "We're delighted that Zest Quest Asia today is considered the Asian cooking competition for students. And with this virtual roadshow, it seems that we've succeeded in engaging colleges and students in a way we may not have before.
"It's heartening to hear that they want to learn more about the cuisines of Asia and see Zest Quest Asia not just as a competition, but as an experience to really learn from.
"We're extremely fortunate to have Murray on the team as this particular chef is no stranger to colleges, owing to his work with Passion to Inspire, the terrific initiative he founded to strengthen links between catering education and industry."
Among the catering colleges and institutions that joined the Zest Quest Asia journey of discovery were Eastleigh, Cambridge, Milton Keynes, West Lothian, Sheffield, Colchester, Loughborough, New Suffolk, New City, South Lanarkshire, West Suffolk, North Hertfordshire, Basingstoke, Grimsby, Cheshire, University College Birmingham, Lakefield, Barnfield, New Durham, Taunton, and Halesowen.
The feedback was overwhelmingly positive with students expressing a desire to learn more. The majority of colleges have since committed to supporting the competition with a number of colleges pledging multiple entries.
Chapman added: "To me, Zest Quest Asia is an educational journey that begins long before the actual competition and doesn't end when the winners are announced. We really mean it when we say to students that competing is only the beginning.
"It made everything worthwhile to hear students say how much they enjoyed learning about the flavours and spices of Asia, or that they were inspired by the talk and appreciated the tips they were given on crafting a good entry.
"You could almost feel them step into a different world while on the Zoom calls. Now we're looking forward to quite a few entries for the Zest Quest Asia Tilda Challenge."
The deadline to enter the Zest Quest Asia Tilda Challenge was extended to 24 February 2021. Six finalists will be chosen to go on to a live cook-off to decide the winner on 31 March 2021.