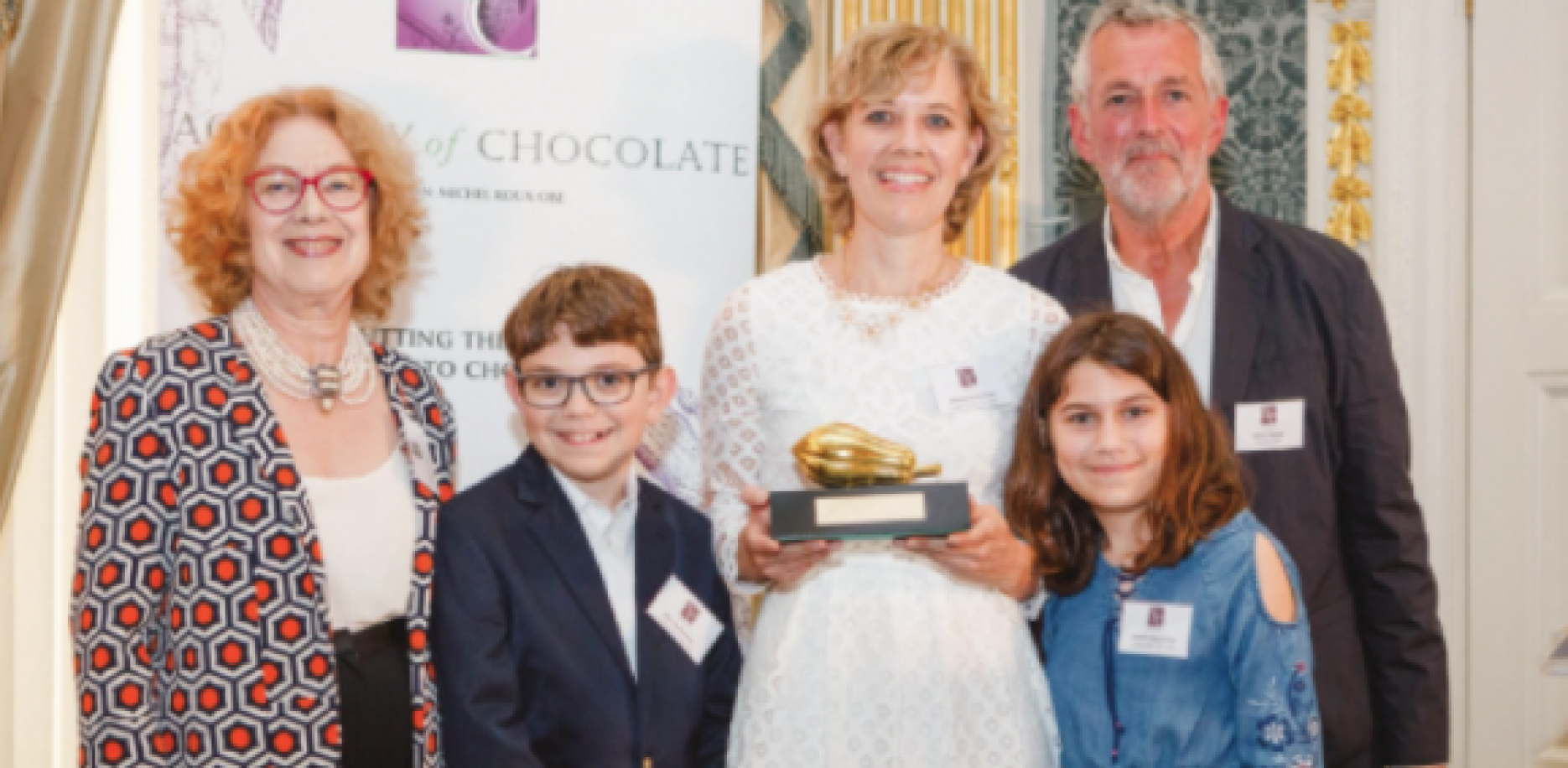 28th November 2019
Academy of Chocolate Awards 2020 opens for entry
The Academy of Chocolate Awards are now open for entry to discover the world's most talented chocolate producers and their products.

Chocolatiers are able to enter multiple products across five categories including bars, filled chocolates, drinking chocolates, chocolate spreads and brand awareness. 
Sara Jayne Stanes OBE, chairman the Academy of Chocolate, said: "We are delighted to launch our 12th awards this year. In 2005, I could barely dream that the artisan chocolate world would have flourished and identified so many talented chocolatiers and chocolate makers from across the world.

"In addition, the close relationships of the chocolate makers and the cocoa growers have helped both to understand each other's needs and challenges – resulting in ongoing experimentation and products with complexity and character not previously tasted. What will the next 15 years bring?"
More than 100 judges will make up the panel, including leading chocolatiers, food writers and bloggers. Judging sessions will take place at Westminster Kingsway College in London over a 16-week period between February and May 2020.
Chocolate products will be marked on appearance, depth of aroma, flavour, length and complexity to determine gold, silver and bronze winners in each category.
Marie-Pierre Moine, board member and awards ambassador, added: "Like the rest of the AoC's activities, our Awards are strictly non profit-making. We are very grateful to the many experts who will generously give their time to judge the chocolates submitted and help producers with constructive comments. This year again we look forward to high quality exciting entries from all over the world."
The winners will be announced at the Awards Ceremony in July next year. The Golden Bean award will be given to a producer controlling the entire process from roasting the bean to the chocolate bar.
The Academy launched a Brand Awareness Award last year to celebrate the pleasure of enjoying chocolate as a 'moment by moment experience'. The awards also seek to identify Rising Stars both in the UK and internationally.
Launched in 2005, the Academy of Chocolates received just 12 entries but by 2019 that figure had grown to a record-breaking 1,600 submissions from 45 countries.
The deadline to enter the competition is 31 January 2020, to enter visit: https://academyofchocolate.org.uk/