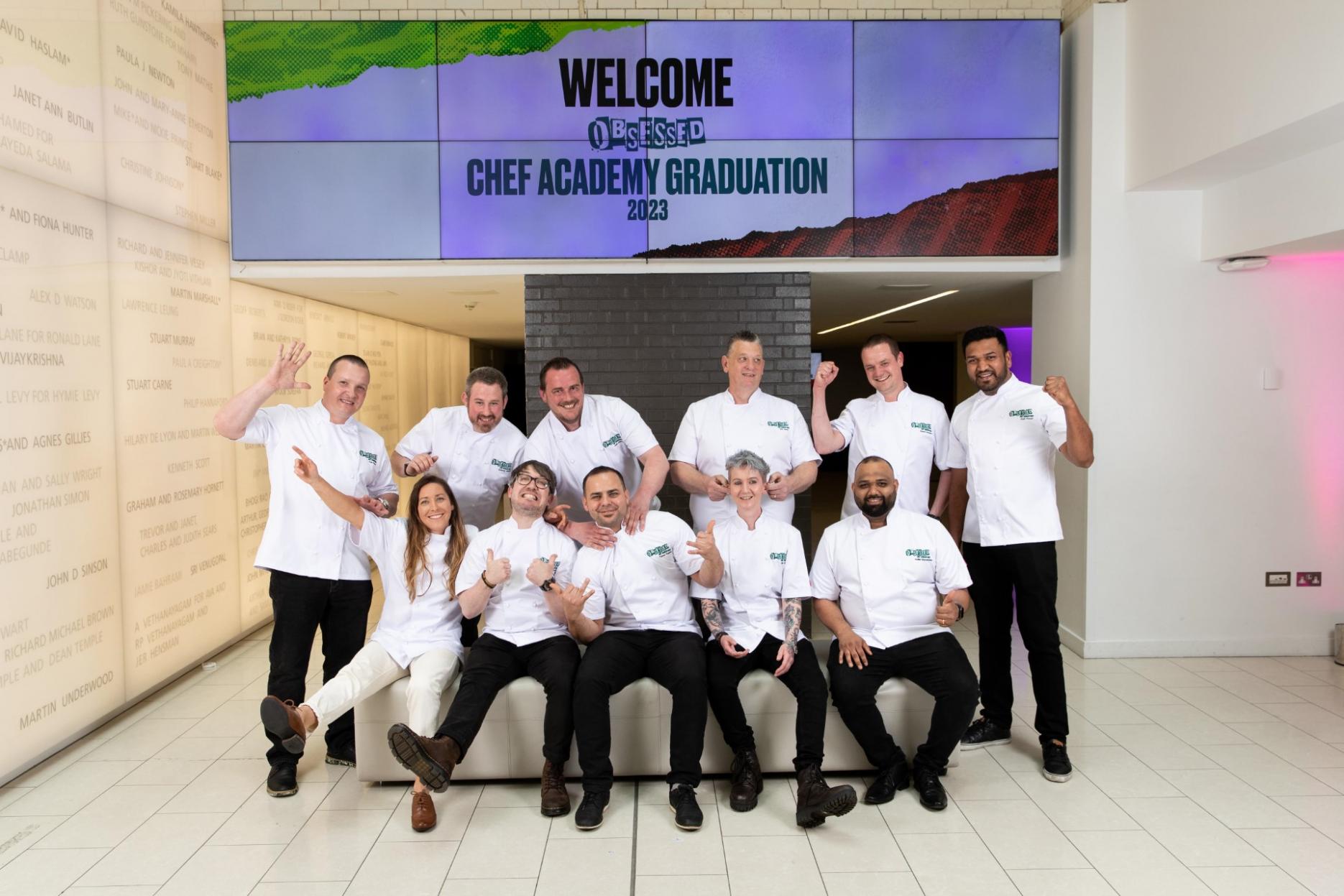 23rd May 2023
BaxterStorey Chef Academy sees record number of graduates
Hospitality business BaxterStorey celebrated a record-breaking 66 chefs who graduated from their Chef Academy at 30 Euston Square in London in front of a crowd of 200 people.
Four previous Chef Academy graduates including Roux Scholarship finalist Oliver Dovey, Oxford's Junior Chef of the Year Asia Michelis, HIT Fired Up Chef Apprentice winner Jo Start and Craft Guild of Chef's Rising Star Jessica Simpson were invited back to share their recent industry successes.
Lisa Goodwin-Allen and Richard Corrigan both gave 'inspirational' talks about their culinary careers and learnings along the way as well as sharing great advice for the 66 graduates.
Focused on the farm to fork journey, the Academy's twelve-month jam-packed programme includes sessions at the Obsessed Lab, suppliers visits to local farms and fisheries including Mossgiel Milk and ChalkStream Trout, and masterclasses with chef partners including Josh Eggleton, Richard Corrigan and Kirk Haworth.
Head of chef development Rik Razza, said: "I stand up here and feel extremely excited and I am proud of all you have achieved. We as trainers open the gates for you and how decide how far you walk into that field and nourish yourself. Set up in 2003, the Academy has seen more than 550 students graduate, with our record-breaking number of 66 graduating across levels 2, 3, 4 and 5".
Next year will be even 'bigger and better' as BaxterStorey are set to have 160 chefs looking to graduate in 2024.
Ronan Harte, chief executive of BaxterStorey, added: "We're delighted to celebrate our 66 superstar graduates this year. Our Chef Academy reflects the Obsessed culture of our business where we champion individuality and innovation. We see the positive impact this learning has on our chefs as they learn, grow and find confidence; and nurturing this talent and celebrating their successes; is how we will continue to grow both the business and the industry."