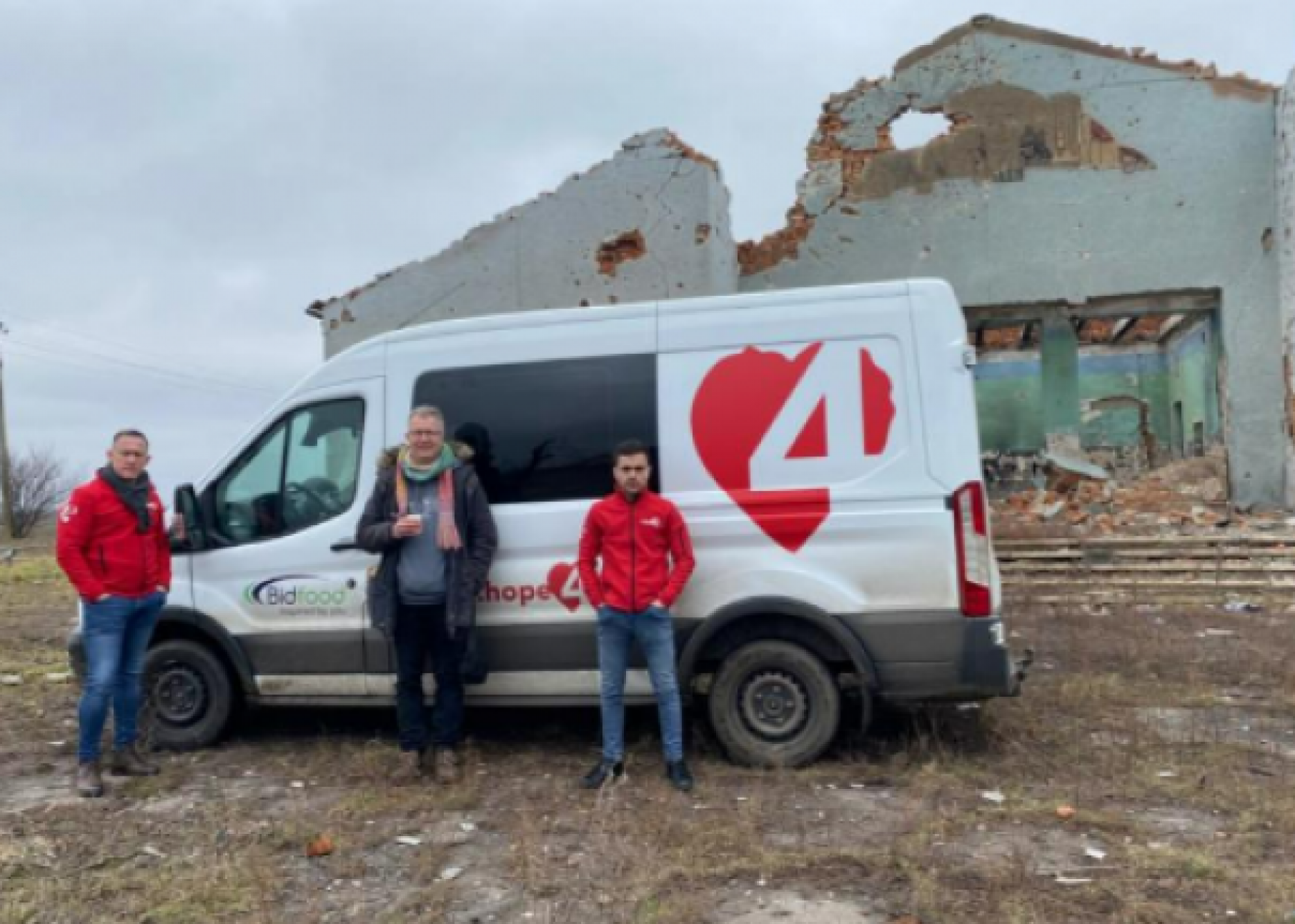 22nd May 2023
Bidfood calls on wider industry to support Ukraine with food provisions
Bidfood, one of the UK's leading foodservice providers, continues to partner with Hope4 and supply valuable food and drink aid for those affected by the ongoing conflict in Ukraine.
Now on their seventh load of support, Bidfood has donated approximately £400,000 worth of products. They are not only providing their own stock but working with and encouraging suppliers, customers and even competitors' to fund and donate as well.
So far Bidfood has provided around 73,000 meals to support those in need. The foodservice provider is determined to donate £1m worth of food, which would be the equivalent of around 200,000 meals. The food dispatched has been mostly ambient products such as canned vegetables, canned meat, pasta, biscuits and snack products as well as bottles of drinking water.
Jim Gouldie, supply chain and technical services director, said: "This has to be hands down the most humbling experience for me. To be able to join forces with Hope4 who are doing such incredible work to support the people of Ukraine affected by this ongoing conflict is just amazing to see.
"It was fantastic to see first-hand how we were also having a positive impact, offering support at such a difficult time, but it's crucial that this support continues and doesn't dwindle as unfortunately the humanitarian needs are rarely shown on our TV screens any more. Now I'm home, it's more important than ever for me to raise awareness of the situation and share how others can get involved."
Bidfood and Hope4 also worked together to support those affected by the recent earthquakes in Turkey and Syria, supplying similar food packages as well as sleeping bags.
Chris Lomas, chief executive of Hope4, added: "At a time of desperate need to support starving families and Ukrainian refugees fleeing the devastation in their homeland, Bidfood has stood up to the challenge of supporting those who have nothing and have continued to do so, even when this devastation is no longer making daily news.
"We at Hope4 are humbled by the incredible support we get from Bidfood; but sadly we recognise these challenges are getting worse not better. We invite all from across the industry whether you are a manufacturer, wholesaler, retailer or foodservice operators to join with Bidfood, and us all to help support one of the largest humanitarian crises Europe has ever seen."