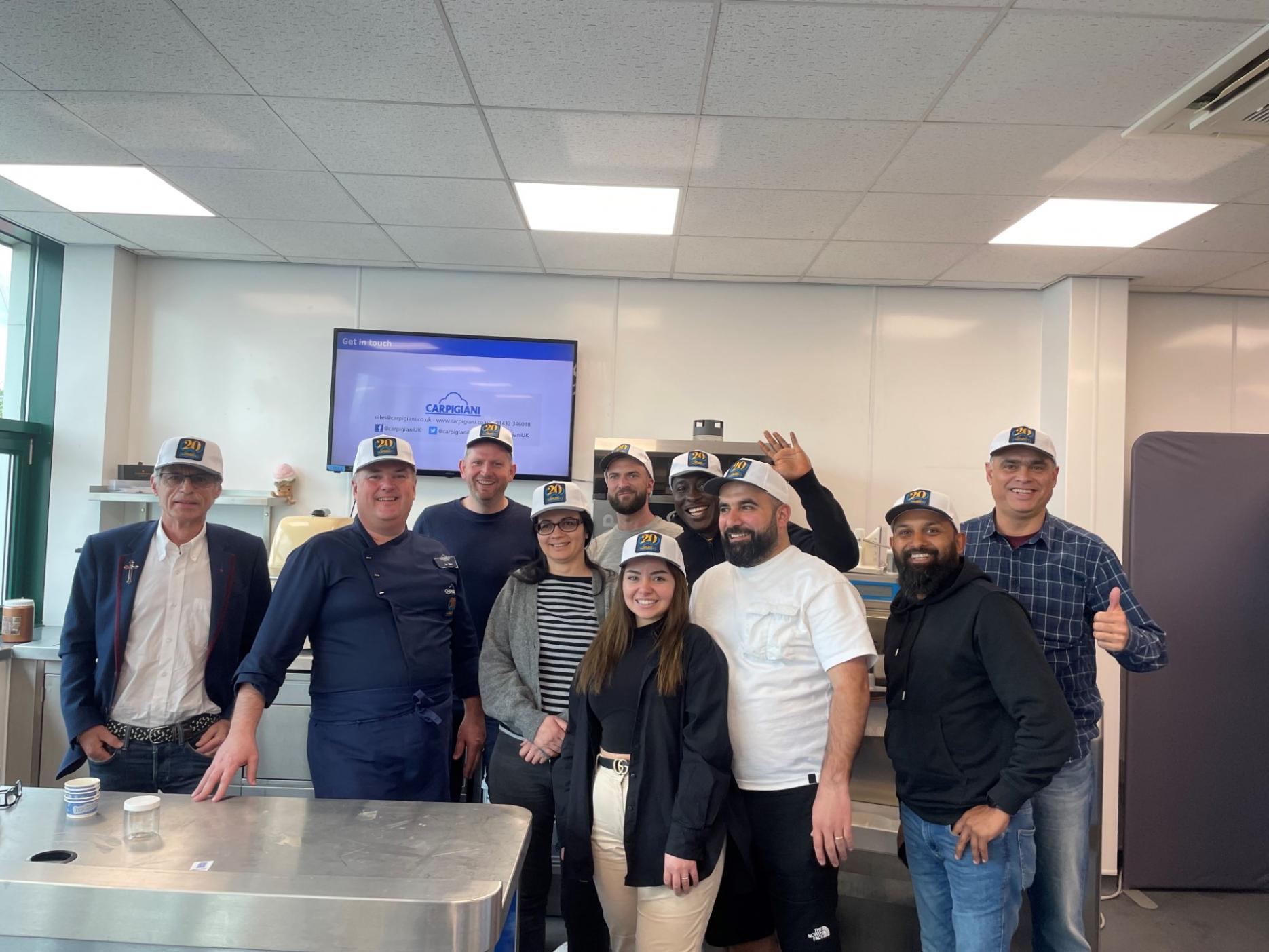 19th May 2023
Carpigiani's Gelato University celebrates 20 years of excellence
Since its establishment in 2003, the Carpigiani Gelato University has developed an impressive base of students and today it boasts over 70,000 graduates spanning 21 countries and the development of over 500 specially tailored courses.
Originally created as a platform to develop the craft of gelato-making, it has flourished over the past two decades and it now offers a diverse range of courses and programs, catering to both beginners and experienced professionals.
From aspiring gelato shop owners to foodservice professionals and pastry chefs the university provides comprehensive training on everything from the fundamentals of gelato-making to advanced techniques. As a result, Carpigiani Gelato University has earned an esteemed reputation as the 'ultimate destination' for gelato education.
Paul Ingram, managing director at Carpigiani UK, said: "What sets Gelato University apart is our hands-on approach to teaching and the expertise of our gelato masters combined with our industry knowledge. Students work alongside our team to learn the science behind gelato-making, exploring the chemical properties of ingredients and the physics of freezing but we also help with business advice, we share trends and we can act as a sounding board for entrepreneurs looking to start up from scratch or offer recipe development to restaurant chains and chefs.
"Here in the UK, we work with small groups and deliver the Gelato University courses interspersed with trends and business know how, so we offer an all-encompassing dive into both making gelato and making money from it. Last week we ran a special Introduction to Gelato Course, to mark our 20th anniversary. Our development chef Joe Yates created some very special gelato to mark the occasion and each attendee went home with not only a sound knowledge of the basics of gelato but also a coveted GU 20th anniversary cap."