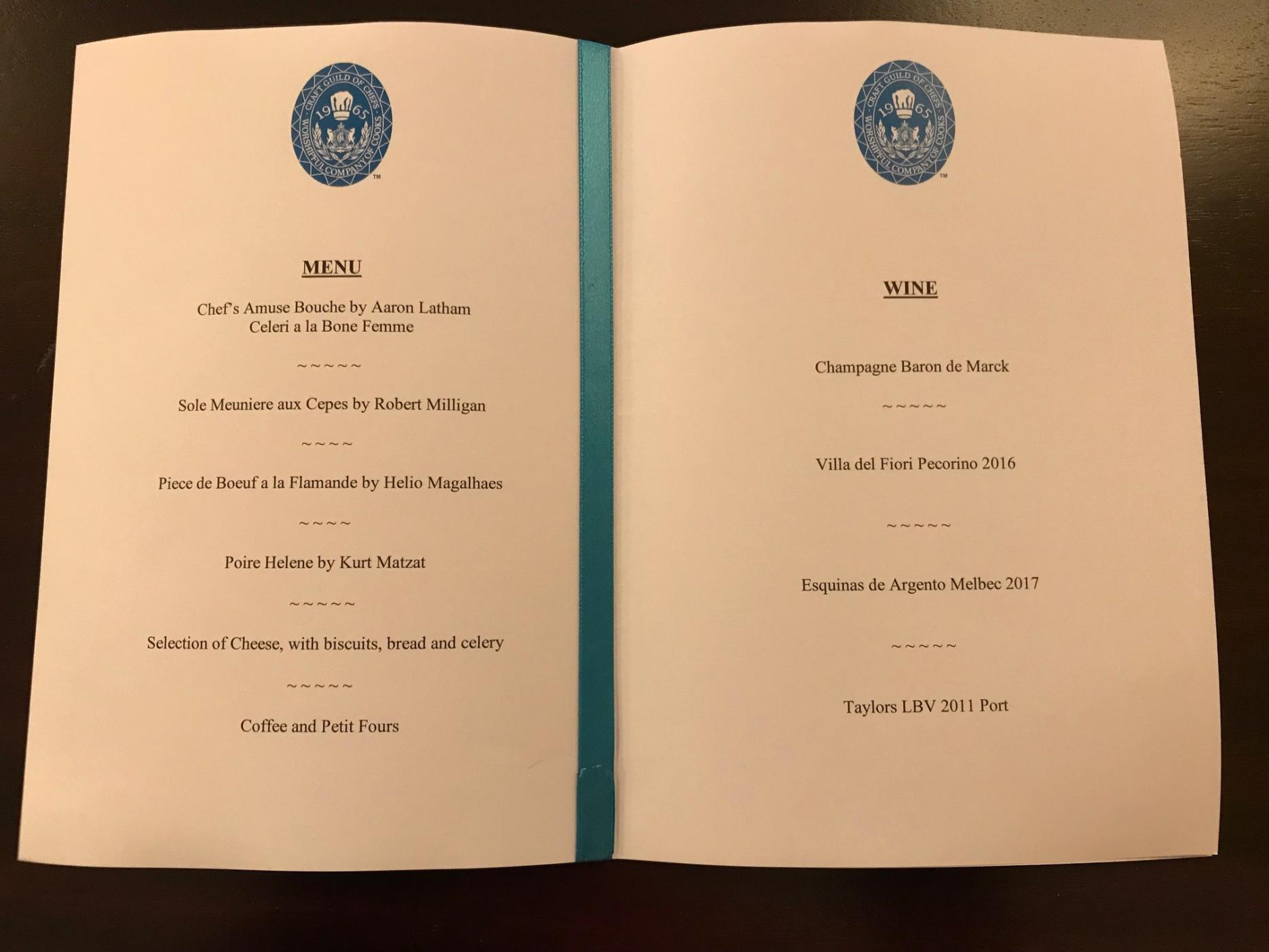 22nd November 2019
CH&Co host annual Business Partners Lunch at Clothworkers' Hall
On 1 November The Craft Guild of Chefs welcomed business partners to our annual Business Partners Lunch.


The event was set up to celebrate and thank our business partners for their fantastic support the Guild receives from them each year. 
Held for the third year running at the historic Clothworkers' Hall, the building is home to the ancient livery corporation The Clothworkers' Company who boast a rich textile heritage of some 500 years. 
The lunch took place in their Adam-styled period room, adorned with silk-hung walls and a barrel-vaulted ceiling. The menu was Escoffier themed with a modern twist, and created by CH&Co's team of chefs and apprentices. 
Prior to lunch being served, Vice Chair Matt Owens took to the stage to thank all the business partners and to update members on recent activity.
Points of note included the new website, the growing role of the Guild's endorsement program, citing Miller & Carter for their use of the programme across six products in 110 restaurants, and the success of lunch club.
Lastly Owens thanked Nick Vadis, Chris Basten and the business partners for their generosity in supporting the newly re-launched Culinary Academy.