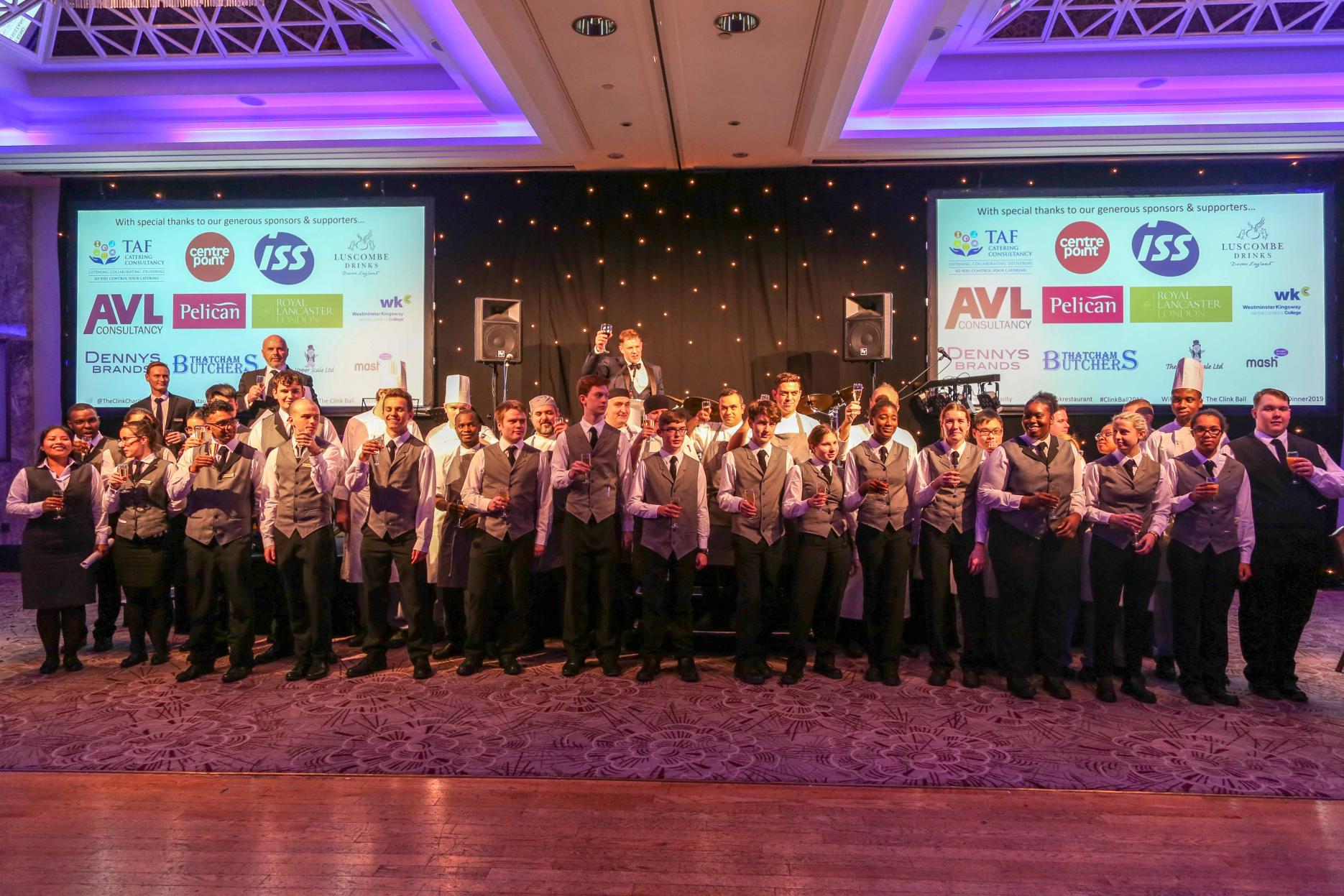 14th January 2020
Clink Charity Ball to raise money for prisoner rehabilitation programmes
The Clink Charity Ball, now in its fifth year, will raise funds to support prisoner rehabilitation programmes including work experience, hospitality training and education.
Tickets are available for The Clink Charity Ball 2020, which is taking place on 7 February at venue partner Royal Lancaster London.
The Clink Charity aims to 'break the cycle of crime' and to decrease reoffending rates by providing prisoners with hospitality training. When prisoners are released it is hoped they will be able to find employment using their new skills they have learnt.
Clink graduates, homeless students in training with the Centrepoint charity and 50 Westminster Kingsway College students will staff the event at the five star hotel.
Marc Whitley, senior lecturer at Westminster Kingsway College, said: "We are happy to be associated with The Clink Ball and it's a perfect opportunity for our students to learn new service skills for a large event working alongside professional front of house staff. 
"In the kitchen, we will have a student team of chefs working with professional chefs in a live setting helping deliver food of a high quality."
The amount of money raised has increased year-on-year, totalling nearly £200,000. The Clink charity has training schemes at HMPs Brixton, High Down, Cardiff and Styal.
The Clink restaurant ambassador and chairman of the ball committee, Vic Laws MBE, added: "Once again we are most grateful to our headline sponsors Bidfood, Booker, HIT Training and Royal Lancaster for supporting us and helping raise nearly £200,000 since we started holding the Charity Ball. It is also an opportunity for guests to see some of our work and the people that have participated in our schemes."
Guests will enjoy a six-course menu using seasonal ingredients. The evening will also include an auction and speeches from several Clink graduates who will share their story of how the scheme helped to 'transform' their lives.  
Sally Beck, general manager at the Royal Lancaster, commented: "We are delighted to partner with The Clink and host the Annual Clink Ball at the Royal Lancaster for the fifth year running; we have enjoyed working with a multiple of Clink graduates over the years and are supporters, a partner and an employer. 
"As employment in the UK becomes harder and harder, The Clink Charity offers great opportunities for good candidates in food and event service, as well as giving us well-trained chefs who are eager and deserving of a second chance."
Tickets for The Clink Charity Ball 2020 are priced at £130 per person (or a table of ten can be purchased for £1,200).