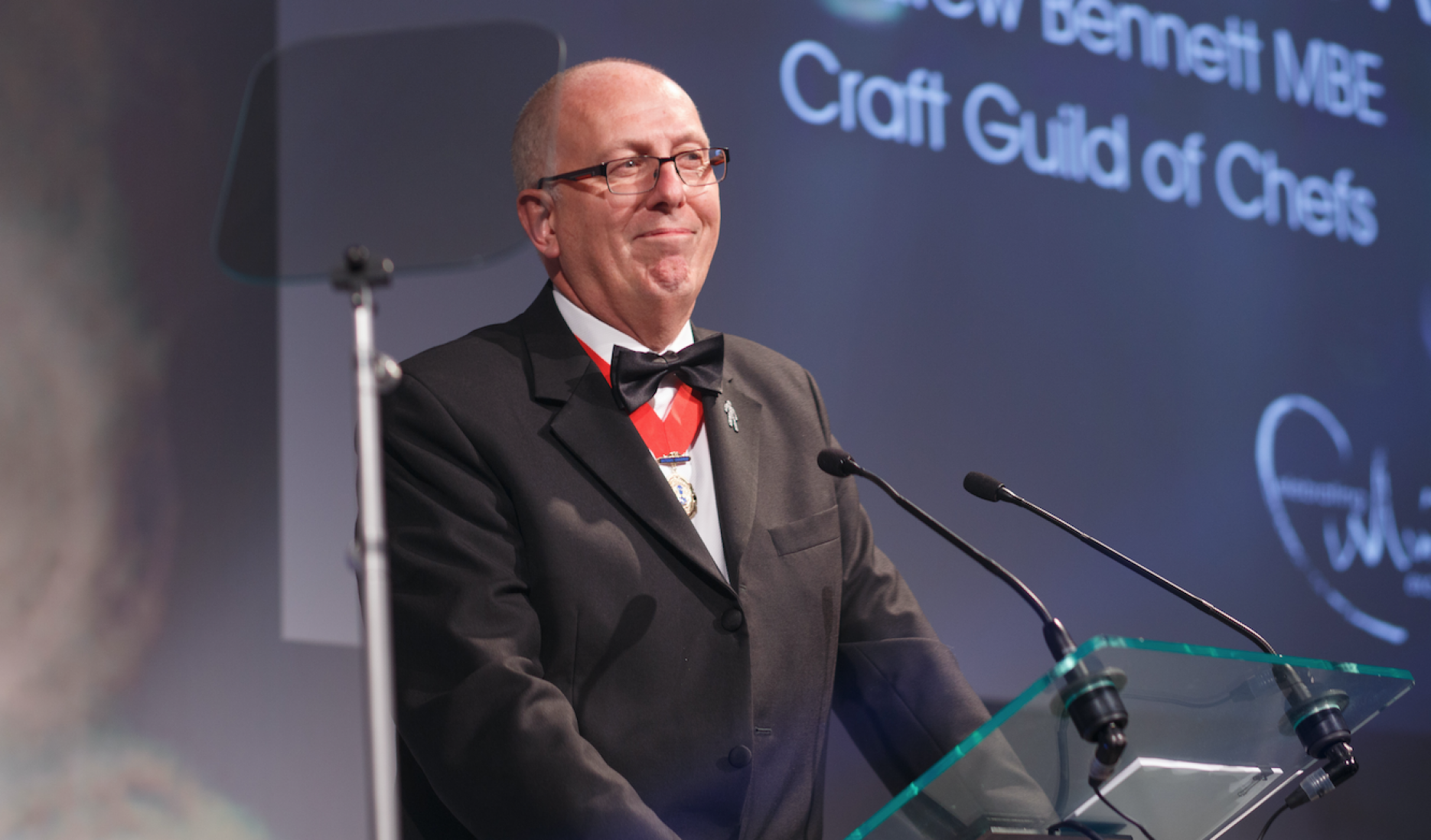 23rd November 2020
Craft Guild chairman Andrew Bennett steps down from role
Chairman of the Craft Guild of Chefs, Andrew Bennett MBE, is to stand down with immediate effect after a period of ill health. Vice-chairman Matt Owens will take over the post in the interim, until Guild holds its annual general meeting in April 2021 and a new chair can be voted in.
Bennett has been involved with the association for more than 13 years, and was appointed chairman in 2018. During his tenure he has played a vital role in formulating and shaping its strategy to give it 'the drive it needs for significant change and growth'.
A keen supporter of encouraging young people into the hospitality industry, and committed to training and extending the chefs' network, he has helped launch notable initiatives such as the Guild Lunch Clubs, the Mentoring Scheme, the Membership Engagement Programme and its College Accreditation Scheme.
During his time as chair, he has also helped drive digital change through the launch of an improved, refreshed website and the development of a brand-new app.
Craft Guild of Chefs chief executive Andrew Green comments: "'My colleagues and I would like to thank Andrew for his remarkable contribution to the success and growth of the association. Andrew is not only an outstanding chef, but he is also a true visionary, with enormous knowledge of the hospitality world.
"He has played a pivotal role in inspiring young people to get into the hospitality industry and drive change in the way we operate and communicate. It has been a privilege to work with him, and we will miss his extraordinary commitment, energy and drive."
As the leading chef association in the UK, the Craft Guild of Chefs' focus is on increasing the standards of professional cooking through greater awareness, education, and training. The Accreditation Programme was the most recent initiative launched by the Guild, which aims to inspire the next generation of chefs coming through colleges.