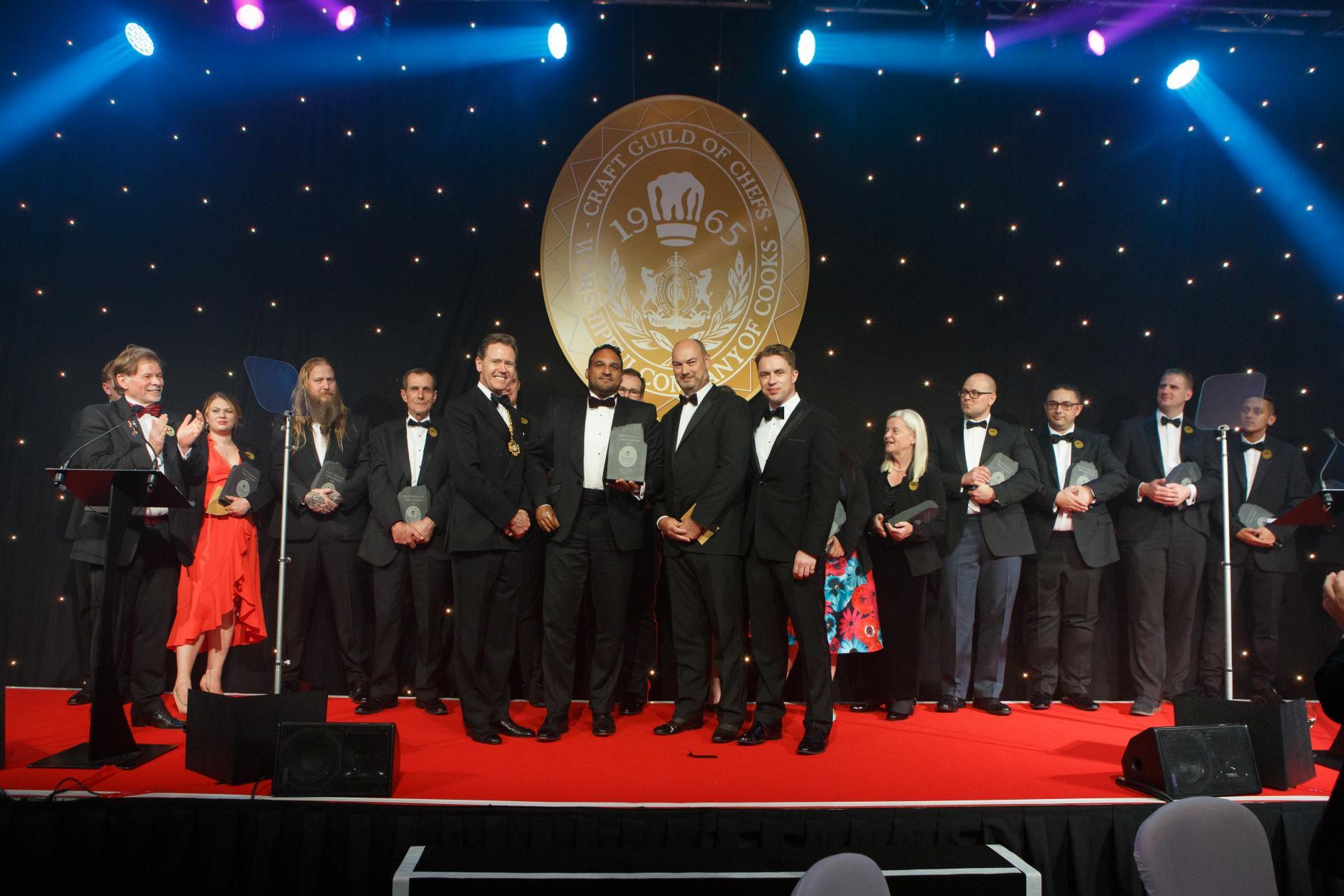 19th April 2022
Craft Guild of Chefs names shortlisted nominees for 2022 Awards
The Craft Guild of Chefs has named the shortlisted nominees for the 2022 Awards, which will be announced on 9 June at Magazine London.
After a year when we recognised our culinary heroes, the Awards are returning for 2022 in their usual way. The Craft Guild of Chefs will present a Special Award to the chef who, above all others, has made an outstanding contribution to the industry.
The Craft Guild of Chefs Awards are seen as the chefs' Oscars recognising the exceptional talent across the whole of our industry – from apprentice and young chefs just starting out to chefs who are established in their careers in hospitality, pubs and restaurants.
The nominees include:
Apprentice Chef Award:
Chi-Hin Cheung Gilpin, Hotel and Lake House
Grace Hawksley, Gravetye
Lola Mayhead, Goodwood
Armed Services Chef Award:
Major Shaun Collins-Lindsay, Army
WO Jonathan Smith, RAF
LCS Matthew Tew, Royal Navy
Banqueting and Event Chef Award:
Mark Fletcher, Churche's Mansion, Nantwich
Aaron Johnson-Waters, Amadeus
Ian Page
Chef Lecturer Award:
Darren Creed, Loughborough College
Anthony Gascoigne, North Hertfordshire College
Jose Souto, Westminster Kingsway College
Len Unwin, Sheffield College
Chef's Favourite Branded Restaurant:
Browns Brasserie & Bar
Café Rouge
Cote Brasserie
Miller & Carter
Oakman Inns
Wagamama
Competition Chef Award:
Jamie Gibbs, Absolute Taste
Graham Mitchell, The Newmachar Hotel
Graham Singer, Compass Group UK & Ireland
Contract Catering Chef Award:
Wayne Corbet, 14 Forty UK
Karl Griffiths, Sodexo
Ottavio Saldarini, Bennett Hay Ltd
Steve Wylie, Sodexo
Culinary Hero Award (formerly the People's Choice Award):
David Hearn, Compass Group ESS
Gary Kilminster & Robin Dudley, Essential Cuisine
Nicole Pisani, Chefs in Schools
NHS Chefs Academy
Derek Wright, Blackpool Council
Development Chef Award:
Vicky Enderson, MSK Ingredients
Terry O'Riordan, KetoChefs.co.uk
Stephen Scuffell, Gourmet Classics
Innovation in Sustainability: 
Chantelle Nicholson, Apricity
Jason Danciger, Hana Group
Paul Green, The Torridon
New Restaurant of the Year Award:
Sally Abé, The Pem
Aji Akokomi, Akoko
Alex Payne, Crockers Henley
Luke Selby, Evelyn's Table
Pastry Chef Award:
Alistair Birt, Head Chef Harrods
Ben Crocker, Tottenham Hotspur Football Club
Mark Perkins, Rosewood London
Shona Sutherland, Taystful
Pub Restaurant Chef Award:
Simon Harris, The Embankment, Bedford (Peach Pubs)
Nick Hemming, The Heron Inn, Malpas
Nina Matsunaga, The Black Bull, Sedburgh
Public Sector Chef Award:
Jake Barwood, Totteridge Academy
Ben Morris, Country Court, The Grange
Carol Vallejo, Royal Holloway
Restaurant Chef Award:
Paul Askew, The Art School
Ruth Hansom, The Princess of Shoreditch
Dan McGeorge, Rothay Manor
Young Chef Award:
AS Shaun Downs, Royal Navy
Matthew Gallagher, Hand Picked Hotels
Jamie Rowe, Tim's Bistro
The cost per ticket is £195 + VAT, Craft Guild members get BOGOF (limited spaces), go direct to www.cgcawards.co.uk to book your place.