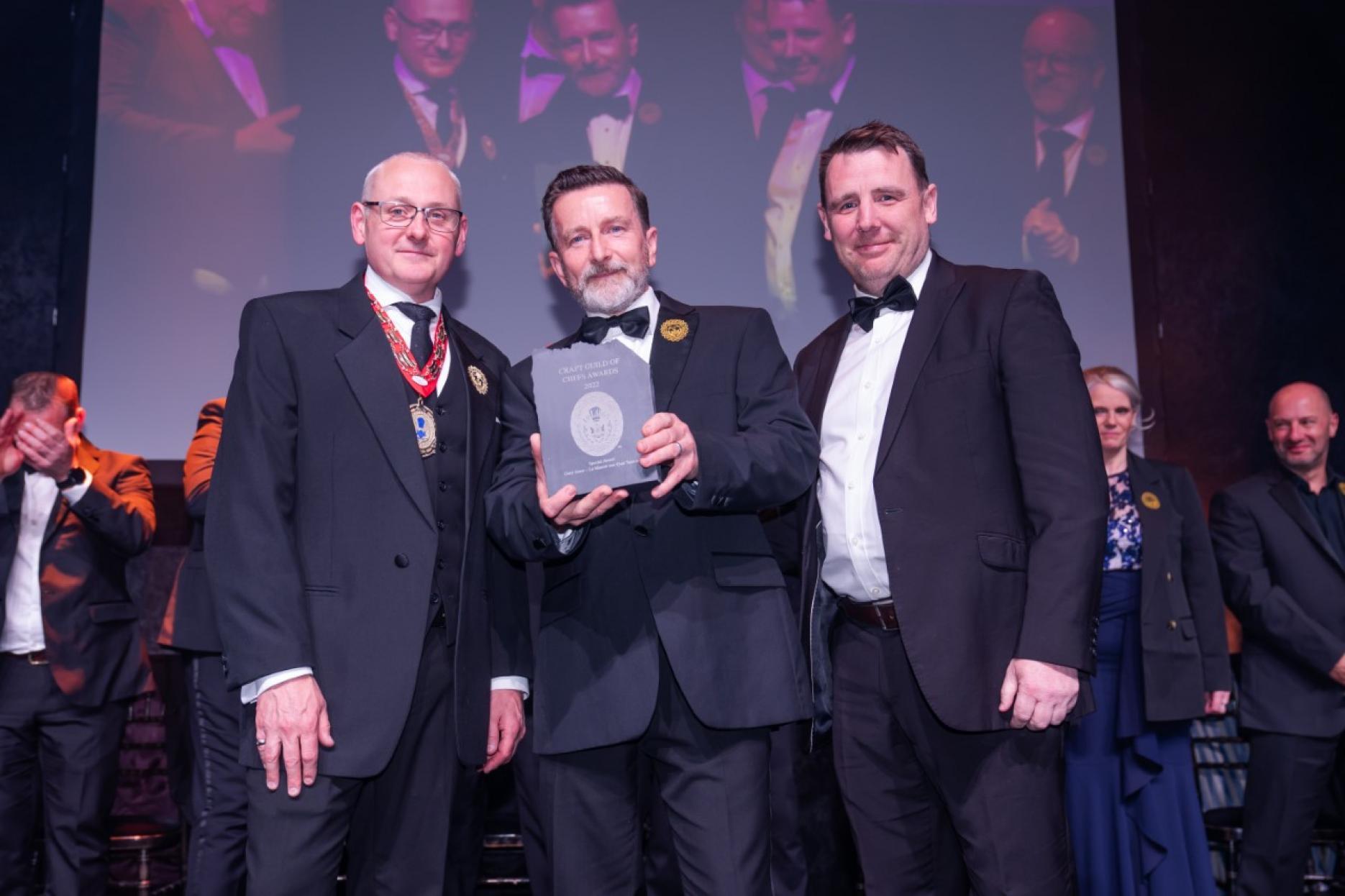 12th January 2023
Craft Guild of Chefs offers limited BOGOF deal for Awards
The Craft Guild of Chefs is giving ten members the opportunity to buy a ticket for the 2023 Awards and get a second ticket free.
Using the buy one get one free (BOGOF) deal, the cost for a pair of tickets comes to £210 +VAT. The offer is only available to Craft Guild members and Master Craftsmen and for one pair of tickets per member only.
There are ten pairs of tickets available and they will be offered on a first come first served basis.
The Craft Guild of Chefs Awards, which will be held at the Park Plaza Westminster Bridge in London, will take place on 1 June 2023. The Awards aim to celebrate culinary excellence across the UK and beyond.
Steve Munkley, vice president of the Craft Guild of Chefs, said: "Championing and nurturing talent is at the heart of the Craft Guild of Chefs ethos, and what better way to inspire and encourage chef talent then by having them recognised by their peers. From those just starting out, to Michelin-starred restaurant chefs, the awards are a fantastic accolade, and I would urge as many people as possible to nominate colleagues."
The 18 Award categories include:
Accredited College Restaurant of The Year Award (no nominations sought)
Apprentice Chef Award
Armed Forces Chef Award 
Banqueting & Event Chef Award
Chef Lecturer Award
Chefs' Favourite Branded Restaurant (No nominations sought)
Competition Chef Award
Contract Catering Chef Award
Culinary Hero Award
Development Chef Award
Pastry Chef Award
Pub Restaurant Chef Award
Public Sector Chef Award
Restaurant Chef Award
Sustainability Excellence Award
Young Chef Award
New Restaurant of the Year Award (No nominations sought)
Special Award (No nominations sought)
You can nominate yourself, a colleague or an organisation online.