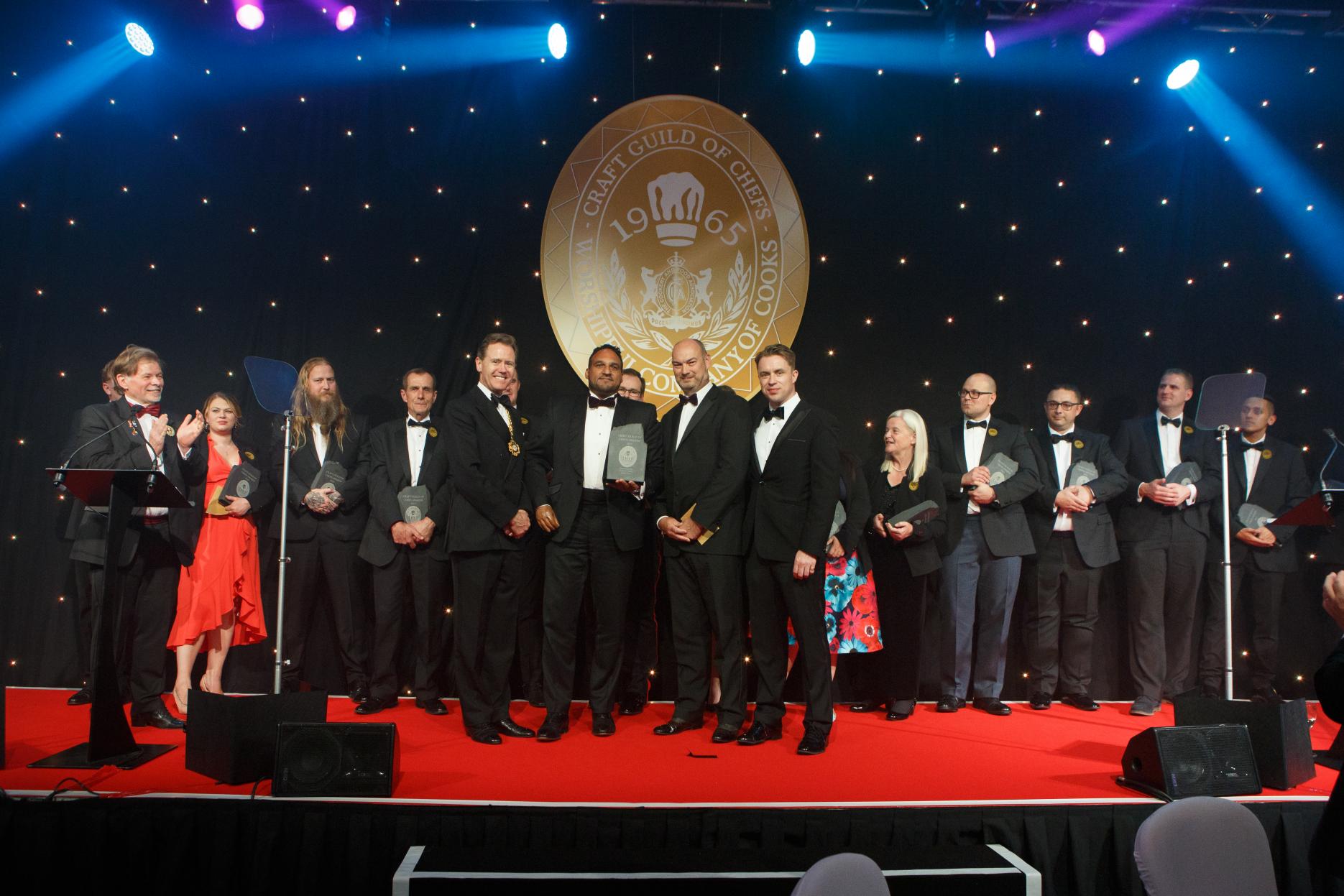 17th February 2022
Craft Guild extends nomination deadline for awards
The Craft Guild of Chefs has announced that the nomination deadline for their awards has been extended until Wednesday 2 March 2022 to give people more time to get their entries in.
The Craft Guild of Chefs Awards are seen as the chefs' Oscars recognising the exceptional talent across the whole of our industry – from apprentice and young chefs just starting out to chefs who are established in their careers in hospitality, pubs and restaurants.
There are 15 categories open for nomination to reflect every area of the chef sector. The Craft Guild of Chefs Awards ceremony will take place on Thursday 9 June at Magazine London.
Andrew Green, chief executive of the Craft Guild of Chefs, said: "The Craft Guild of Chefs Awards are the pinnacle award for any chef. These awards are where you are nominated by your peers, judged by your peers, and you know that you really are thought of at the highest degree.
"The list of past winners is a who's who of the chef world, and many have gone on to even greater things. We cover restaurants, hotel chefs, but also recognise the important part that public service and education chefs play within the cooking arena, there is a category for every chef, every chef is so valuable."
Complete the online nomination form and send to us with your supporting information – an A4 sheet citation covering the key points for the entry and making sure to answer all the questions in the category criteria along with any menus, pictures, press cuttings etc to support the nomination.
To find out more, book places and nominate online, click here.