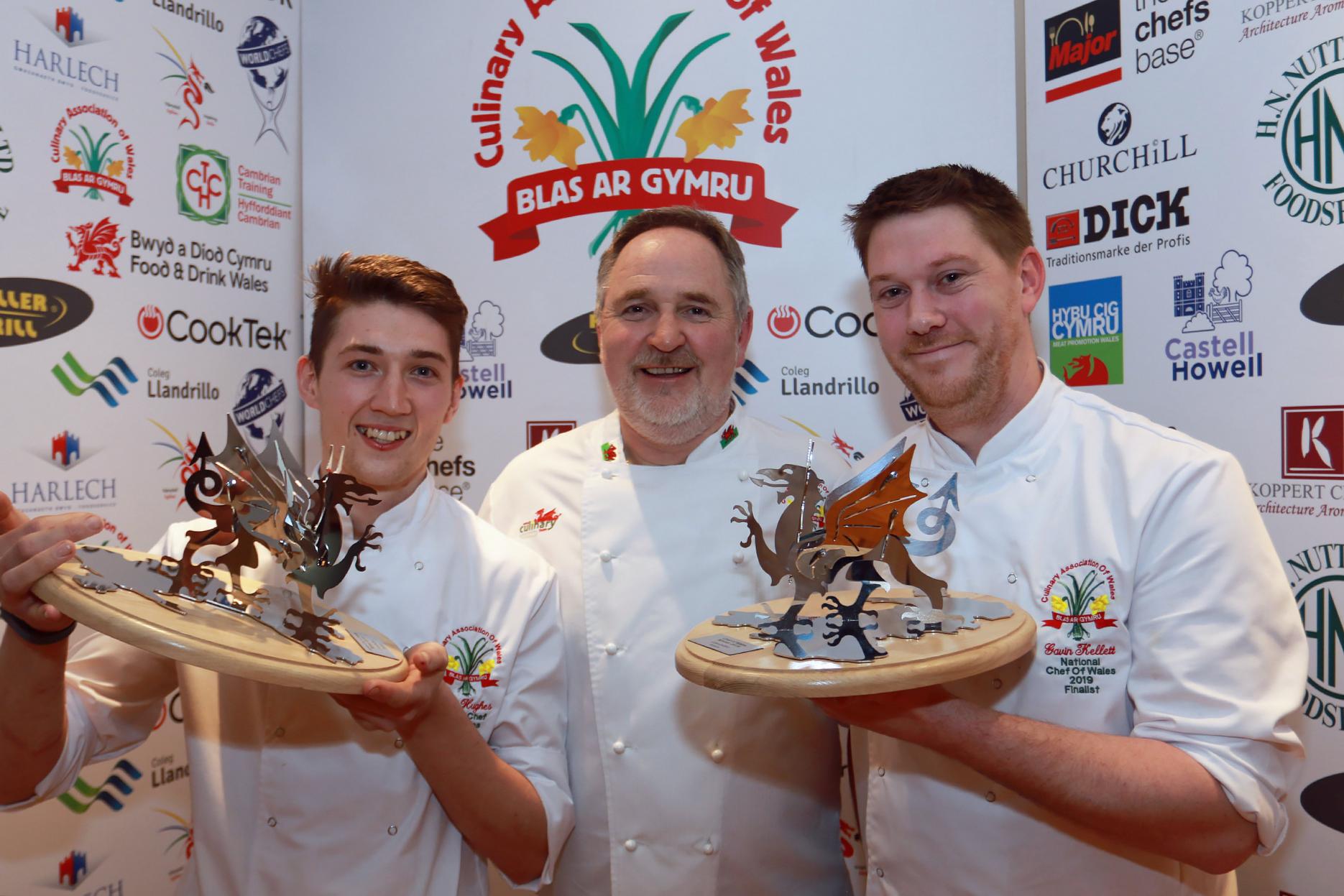 11th November 2019
Culinary Association of Wales launches quest to find best Welsh chefs
The annual quest to find the best senior and junior Welsh chefs has been launched by the Culinary Association of Wales (CAW).
The 2020 National and Junior Chef of Wales competitions enable chefs to showcase their skills in front of a panel of judges.
To qualify chefs must be of Welsh descent, work in Wales or study there. Contestants must use a majority of Welsh products, which will form part of the judges' marking.
National Chef of Wales entrants must be over the age of 23 and Junior Chef of Wales competitors must be between the ages of 17 and 23 years on February 1, 2020.
The panel of judges will select regional finalists who will be given three hours to serve a three-course dinner for four people. The regional final will be held in January and the four highest scoring chefs will qualify for the finals, which will be held on 30 March 2020.
The National Chef of Wales competitors must produce a starter suitable for vegans, a main course using two different cuts of Welsh beef and a dessert containing chocolate as the main ingredient.
The winner will receive £1,000, a study tour hosted by Koppert Cress in the Netherlands, an engraved set of cooking knives made by Friedr Dick and £250 worth of tableware products from Churchill.
The Junior Chef of Wales competitors must submit a three-course menu including a starter suitable for vegans, a main course using Welsh lamb and a dessert that includes Welsh honey.
The winner will secure an all-expenses-paid visit with CAW to the World Chefs Congress in St Petersburg, Russia where they will be part of the Worldchefs Young Chefs Club. They will also be seeded through to the Craft Guild of Chefs Young National Chef of the Year competition.
Arwyn Watkins, CAW president, said: "We think it's important that the National and Junior Chef of Wales finals become a standalone event rather being a part of the Welsh International Culinary Championships.
"Chefs who qualify for the finals deserve the kudos of having their own day and platform to showcase their skills. Having received record entries last year, we are hoping to maintain the quality and level of interest befitting the premier competitions for Welsh chefs."
The competitions are organised by the CAW and main sponsor is Food and Drink Wales, the Welsh Assembly Government's department representing the food and drink industry. Other sponsors include Hybu Cig Cymru – Meat Promotion Wales, Churchill, Koppertcress and Friedr Dick Knives.
To enter, visit: http://www.welshculinaryassociation.com/index.php/competitions/ (deadline is 30 November)