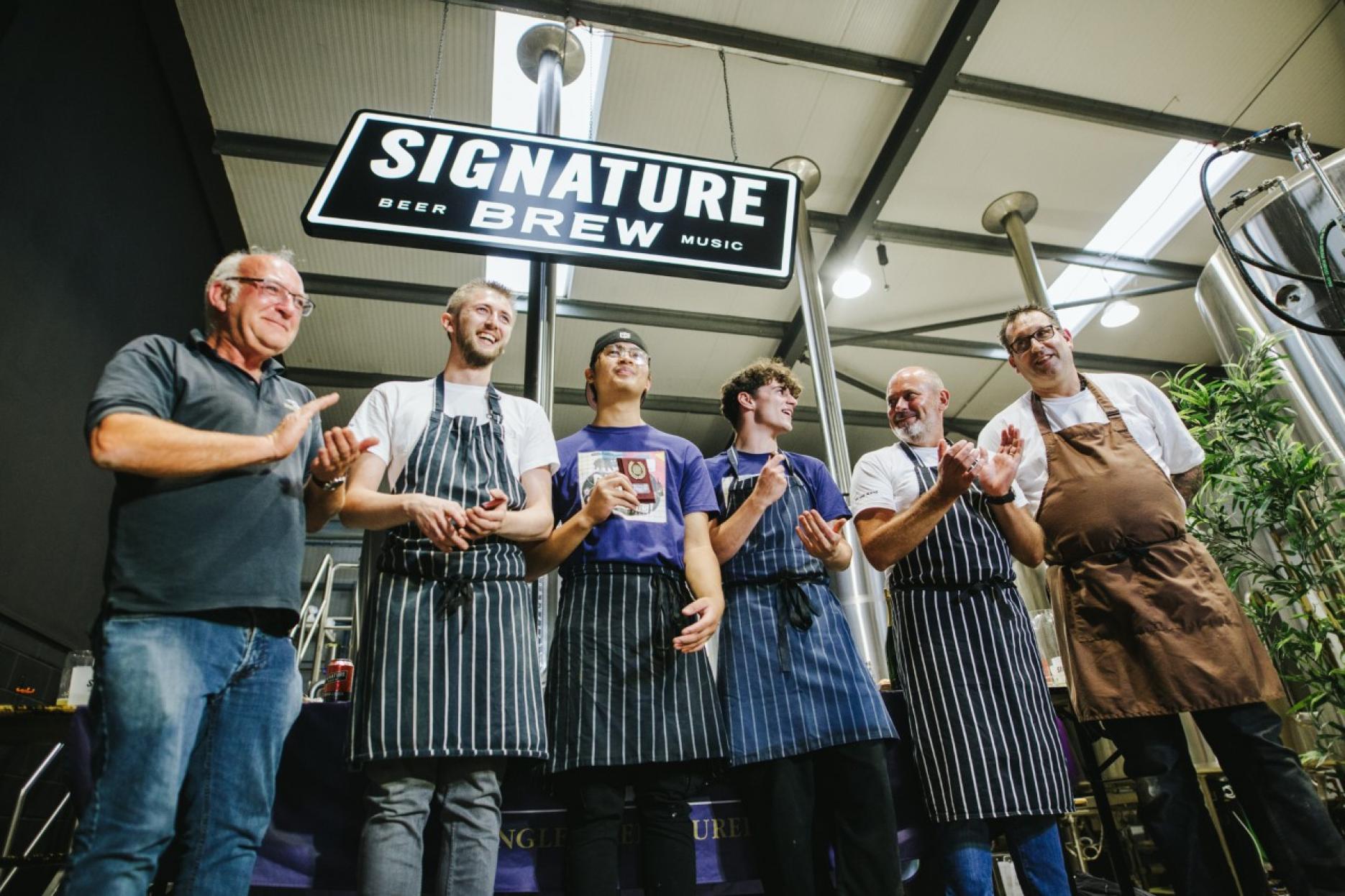 22nd September 2021
Dingley Dell's The Dirty Dozen barbecue competition announces winners
Chef duos teamed up with students from catering colleges to make two dishes for the Dingley Dell Dirty Dozen competition which was held at Signature Brewery in Walthamstow, London.
The title of Dirty Dozen Championship Team 2021 was taken by The 'Mighty Morphin Pork Arrangers' led by John Jackaman and Barney O'Connell from the Suffolk based Infusions Group.
They were assisted by New City College (London) students Sam Paoli, & Paulo Dela Cruz and their lecturer Jeff Mason. Their dishes of North Carolina smoked pork shoulder in a potato bun with North Carolina coleslaw and vinegar sauce, and homemade black pudding with Suffolk apple crumble, treacle smoked bacon, liquid nitrogen and vanilla ice cream won the most points overall.
The honour of Grand Pork Chef 2021 was given to Russell Bateman, from The Falcon at Castle Ashby, Northamptonshire with his dish of barbecued Dingley Dell pork ribeye, with a charcuterie sauce, baked squash, smoked cream and pickled cucumber.
Helping Russell were his team (The Mardy Mods) plus North Hertfordshire College students Poppy Andrews and Ethan McKenna and their lecturer Robert Broome.
Bateman said: "It was amazing to see so many great chefs working so closely with the colleges and brilliant students. The young chefs are the future of our industry and it's our responsibility to connect with, encourage and inspire them."  
The dishes we judged by a celebrity panel which included Dan Hawkins from the band The Darkness and the comedian Ed Gamble. The food was sold to the general public and together with a charity auction the event raised around £6,000 for the Suffolk-based Over the Rainbow Children's Charity.
The event was organised by Murray Chapman who runs 'A Passion to Inspire' which gives catering students a chance to work with leading chefs in the industry. Chapman commented: "The food, the fun, the banter was magical. A massive thank you to everyone who attended and supported the event."