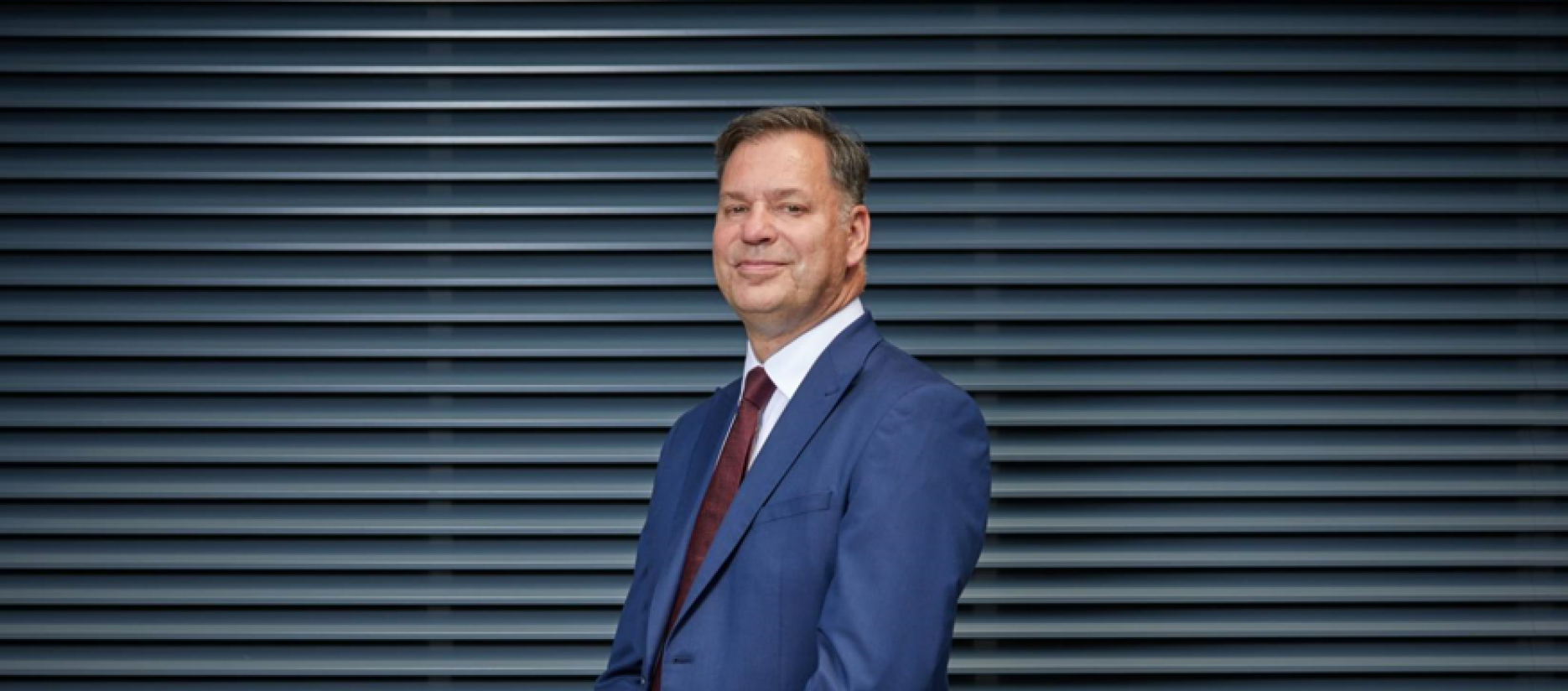 17th May 2023
Gary Hunter announces retirement after almost 30 years at Westminster Kingsway College
After an illustrious career Gary Hunter has decided to step down from his position as deputy executive principal at the Capital City College Group with immediate effect following a protracted period of ill-health.
The Capital City College Group includes Westminster Kingsway College, which is still hailed as one of the most prestigious culinary and hospitality schools in the world, as well as City & Islington College, College of Haringey, Enfield and North East London. It is the third largest College Group in the UK.
Initially called Westminster College when Gary joined 27 years ago, he began his journey at the college as a lecturer in patisserie and confectionery. He was employed by Bev Puxley, the head of school, and hailed as one of Gary's greatest mentors. Gary progressed to become head of faculty for culinary arts and hospitality, working alongside Geoff Booth, before taking promotion to deputy principal and eventually principal at Westminster Kingsway.
Gary is an author of nine hospitality and catering books that have been written for student, trainee, apprentice and professional chefs. Gary has also written a non-academic book, In a Class of its Own, detailing the history of the hospitality and culinary arts school at Westminster Kingsway College.
Passionate about chocolate since his days as a student at catering college in Norwich, Gary is a UK chocolate ambassador for Barry Callebaut and has worked extensively on the UK World Chocolate Masters Competition developing UK candidates to compete in the World Chocolate Masters.
Among his many accolades Gary has been awarded the Fellowship of the Royal Academy of Culinary Arts for his contribution to culinary and hospitality education. He has received a prestigious Catey award in recognition for services to hospitality and culinary training & education. In 2017 Gary won the Queen's Anniversary Award - The Royal Anniversary Trust for Higher and Further Education - on behalf of the College, awarded for the outstanding work of the Culinary Arts and Hospitality Provision at Westminster Kingsway College.
Gary has also been awarded the Education Chef Award by the Craft Guild of Chefs for services and contribution to culinary education, a City & Guilds Medal for Excellence in recognition of his work writing the VRQ series of professional chef qualifications and for outstanding performance in teaching and training in hospitality and catering.
He is also a Fellow of the Master Chefs of Great Britain and a director/trustee of the PM Trust, a charity close to his heart, that is dedicated to supporting young people into the hospitality industry within London.
Speaking about the news, Gary said: "I feel tremendously lucky and privileged to have worked alongside so many great chefs and leading hospitality professionals, not just at Westminster Kingsway College, but within the industry itself, throughout my career. I especially want to salute those, both past and present, who have worked so tirelessly alongside me to create such a strong educational legacy for the profession.
"It always gives me a feeling of great pride to reflect upon the many talented Westminster Kingsway alumni, too numerous to mention, that we have helped to develop, nurture and succeed in the industry. The history of the College creates a heavy expectation like no other culinary school in further education within the UK but I have no doubt that we are in safe hands with Paul Jervis, Sharon Barry and Terry Tinton leading the way from here forward."