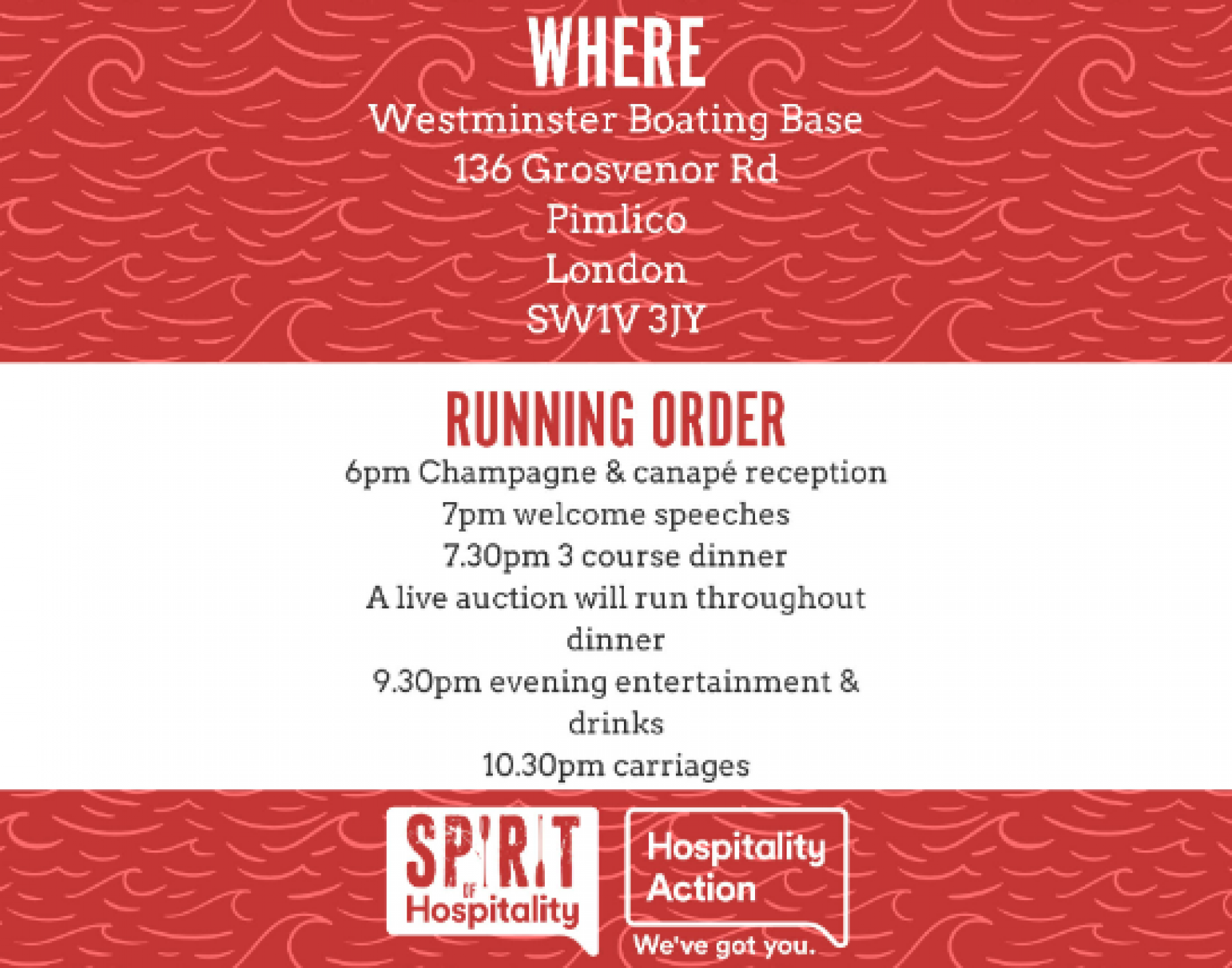 26th May 2023
Hospitality Action to host charity dinner
Hospitality Action will host the Spirit of Hospitality charity dinner on Thursday 22nd June 2023 at Westminster Boating Base.
In December 2023 Chris Mitchell and Robbie Laidlaw will 'face a challenge like no other' as they row across the Atlantic to raise funds for Hospitality Action. The charity supports people facing mental health challenges who work or have worked in the hospitality industry.
The duo said: "The hospitality industry is built upon a strong community spirit, and this spirit was damaged during the fallout of the pandemic with waves of redundancies sweeping the sector across 2019 and 2020.
"The Spirit of Hospitality is a fitting name for our journey. Built upon generosity, cheerfulness and fun, our campaign brings together an industry that has suffered greatly, to achieve one important goal, the support of Hospitality Action and the vital work they do.
"Our campaign is being supported by some of the best chefs in the UK, who have kindly sponsored us with the creation of meals and snacks that will keep us going throughout the trip, and that we will share with our followers throughout the campaign."
The evening will comprise of a talk by Chris and Robbie as well as Hospitality Action chief executive Mark Lewis. The event will include a 'journey of delicious food' prepared by chefs including:
Budgie Montoya, appeared on the Great British Menu
Neil Rankin, chef behind Temper Soho and Temper City
Claire Clarke MBE, has worked at The Ritz, Claridges and The French Laundry
Tickets cost £150 per person or £1,4050 for a table for ten. To secure your place contact: [email protected].