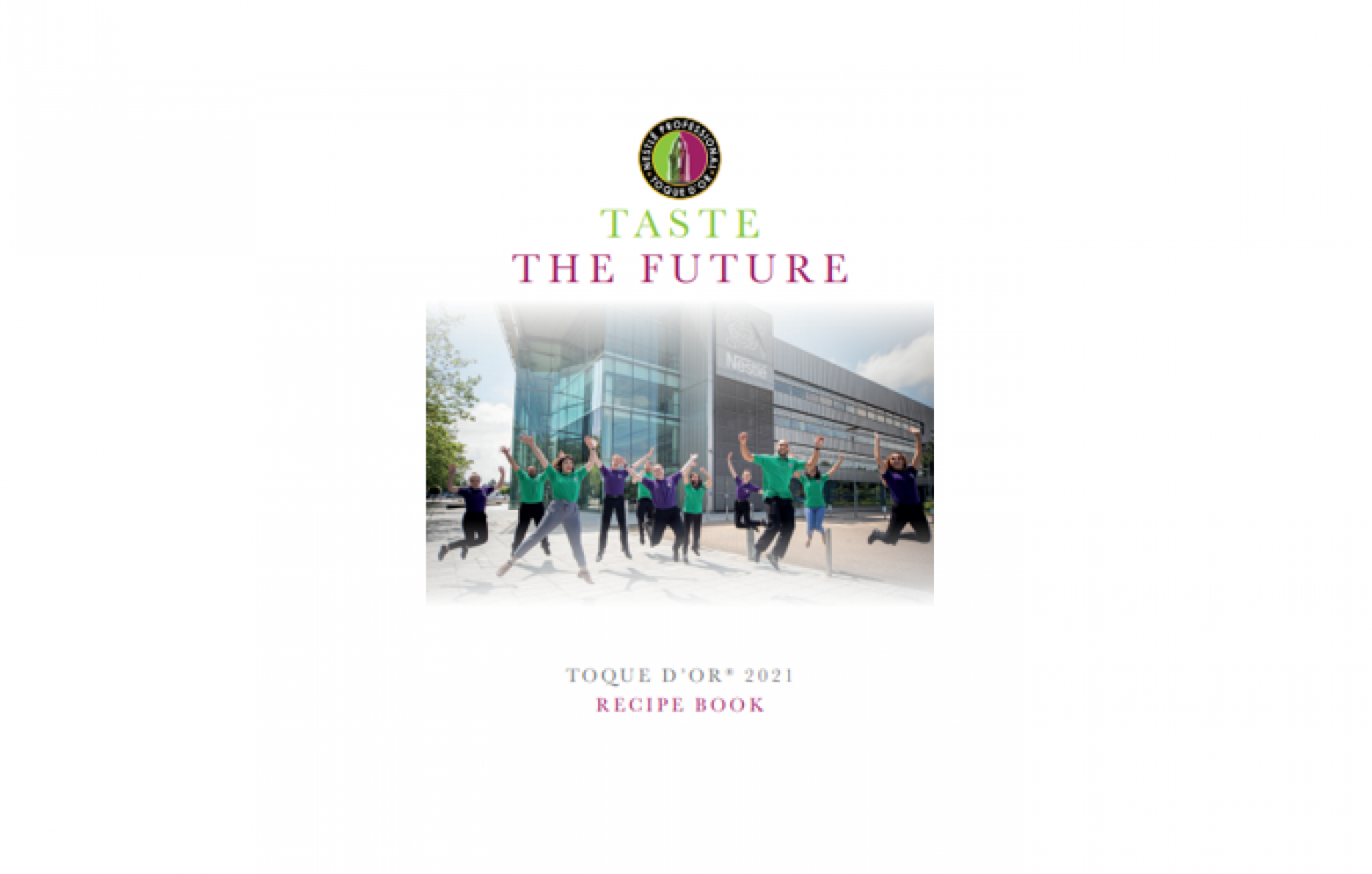 6th October 2021
Nestlé Professional releases Toque d'Or recipe book
Nestlé Professional has launched a cookbook called Taste the Future that features 'inspiring' recipes from the UK's upcoming talent.
Featuring locally sourced and seasonally inspired dishes and drinks, the recipe book has been filled using recipes from front of house and back of house finalists from this year's Toque d'Or competition. To 'inspire' menus and young chefs across the UK, Nestlé Professional has made the recipe book available to download on its website.
This year's Toque d'Or competition focussed on 'sustainable futures' as well as looking at nutrition, health, food waste and seasonality.
Finalists took inspiration from their hometowns to develop dishes that paid homage to local produce. The recipe book contains 22 recipes including:
Mackerel & Rhubarb - inspired by fishing trips to Dover pier by London-based, Sarah Morton (BOH Winner).
Botanical Brasile – a coffee-based mocktail with Scottish alcoholic-free spirit, Feragaia, by Sophie Taylor from Edinburgh (FOH student Winner).
Brummie Honey Tart- by Rebecca Bourne from Birmingham (BOH student Finalist).
Pink 6 – a Jasmine green tea refresher made with Sheffield honey and raspberries, inspired by Sheffield's snooker championships by Jessica Nicholson (FOH Student Finalist).
Katya Simmons from Nestlé Professional, said: "As ever, we've been blown away by the standard of the dishes and skills of the contestants. Toque d'Or is continually evolving in response to industry needs.
"We equip entrants with a wide array of hospitality skills, but we also keep a nose to the ground, to make sure that they're learning fresh skills that are valuable and relevant.
"We're delighted to have this book as a lasting reminder of the 2021 finalists and their involvement in the competition. As our entrants keep telling us, the real reward for entering Toque d'Or are the skills you develop and the people you meet."