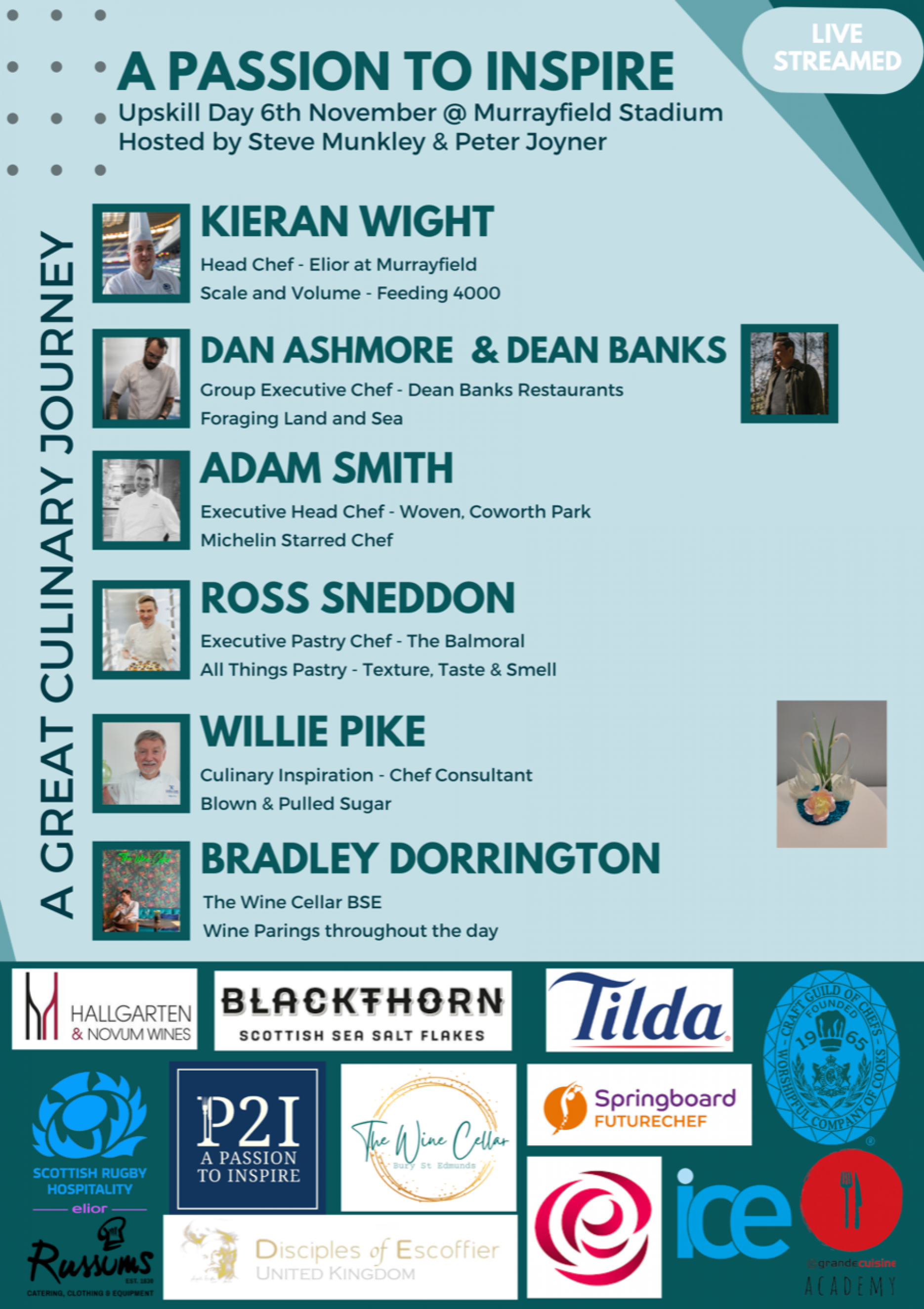 15th September 2023
A Passion to Inspire to host Upskill Day in Scotland
A Passion to Inspire has announced that it will host an educational Upskill Day on Monday 6th November 2023 at Murrayfield.
Murray Chapman, founder of A Passion to Inspire, said: "We have 400 invites to colleges and through Amanda from Springboard 100 invites for schools from across the whole of Great Britain.
"A massive thank you to Lorna and her wonderful team at Murrayfield for their support in planning this great day and once we know the numbers of colleges that wish to attend we can then look at the number of attendees per college.  
"Putting the day together is such an honour. The Upskill Day will feature culinary Legend Willie Pike, pastry superstar Ross Sneddon and michelin star chefs Adam Smith, Dan Ashmore, Dean Banks and Kieran Wight – with special tastings and wine matches from Hallgarten Wines and Bradley Dorrington.
"So proud we will have two finalists from FutureChef creating and showing their skills between the other chefs cooking and a team of finalists from Zest Quest Asia 2023 – a stunning and tasty dish to taste. Two weeks before the event we will share all recipes and the live stream link through YouTube - so you can all watch and be inspired."