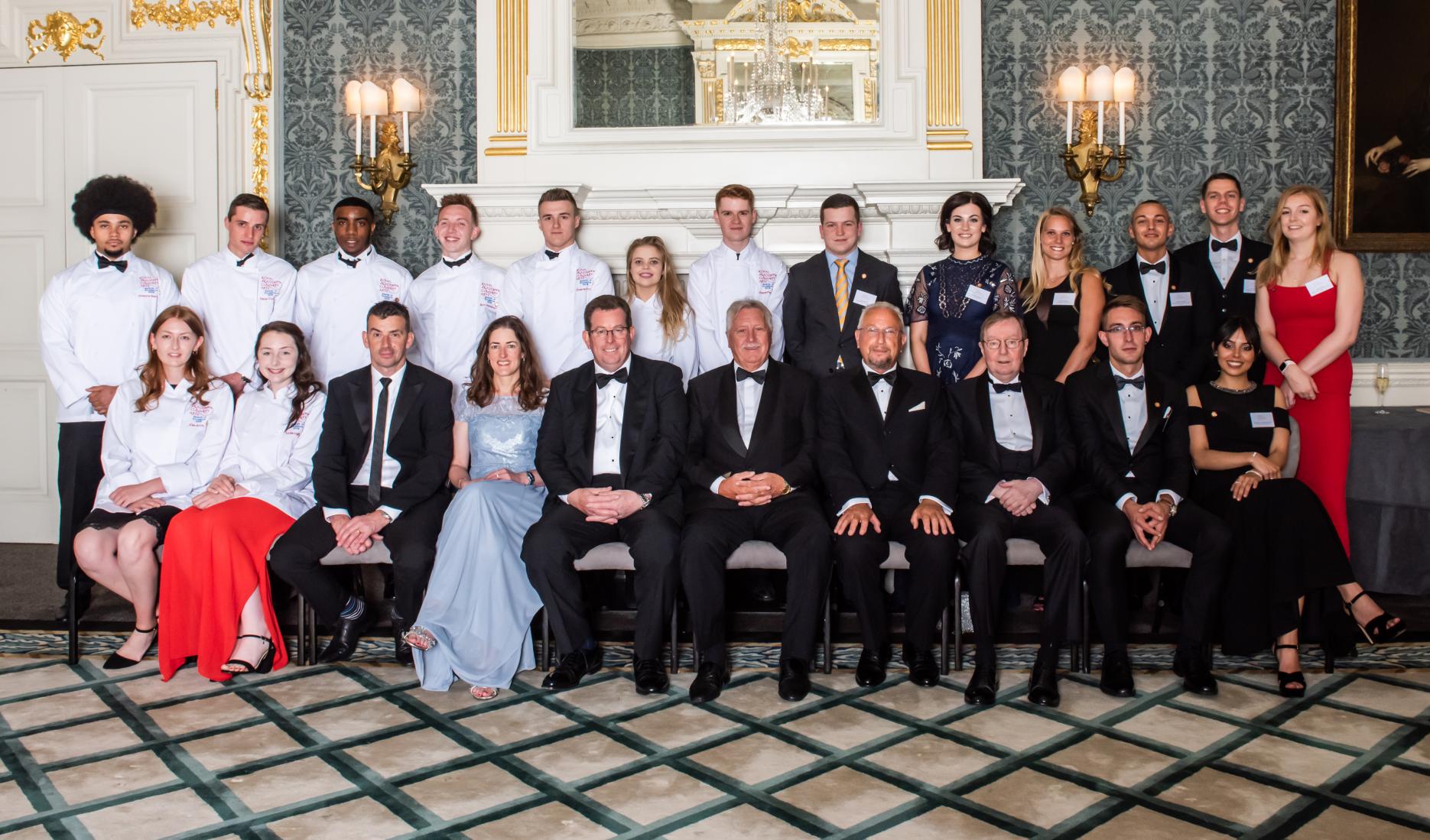 13th January 2020
Royal Academy of Culinary Arts Annual Awards of Excellence 2020 opens for entry
The Royal Academy of Culinary Arts is now accepting entries for the Annual Awards of Excellence 2020.
Applicants must be working full-time in the UK as a chef, pastry chef or waiter and should be aged between 20 and 26. Entries for the Annual Awards of excellence (AAE) close on 10 February 2020. 
The AAE recognise young professionals in the hospitality industry. Since it began in 1983 over 650 young professionals have won the award, providing opportunities for a successful career path. The AAE is more of an examination than a competition as the judges set the 'standard of excellence' for the young professionals to reach.
In addition, the winning candidate who scores the highest marks in each section will be named the Royal Academy of Culinary Arts Young Chef, Young Pastry Chef and Young Waiter of the Year 2020.  
Selection for the AAE is based on written entries. Successful candidates will advance to the regional quarterfinals, which will take place next month. 
The prizes include: 
£2000 bursary thanks to the Savoy Educational Trust (an educational trip. Past trips went to New Orleans, Mexico and St Lucia). 
A Robert Welch Knife.
Work experience at Pollen Street Social with thanks to Jason Atherton. 
Work experience at The Fat Duck with thanks to Heston Blumenthal.  
Invited to 'money can't buy hospitality experiences' and exclusive Royal Academy of Culinary Arts events and trips. 
A specially commissioned engraved Silver Trophy thanks to Gordon Hogg and Finclass.  
All Service Semi-Finalists and Finalists are invited to direct entry to the Gold Service Scholarship.  
The Royal Academy of Culinary Arts Young Chef of The Year will gain automatic entry to the Final of Craft Guild of Chefs, National Young Chef of The Year competition for 2020.
To enter, visit: http://royalacademyofculinaryarts.org.uk/what-we-do/annual-award-of-excellence/.