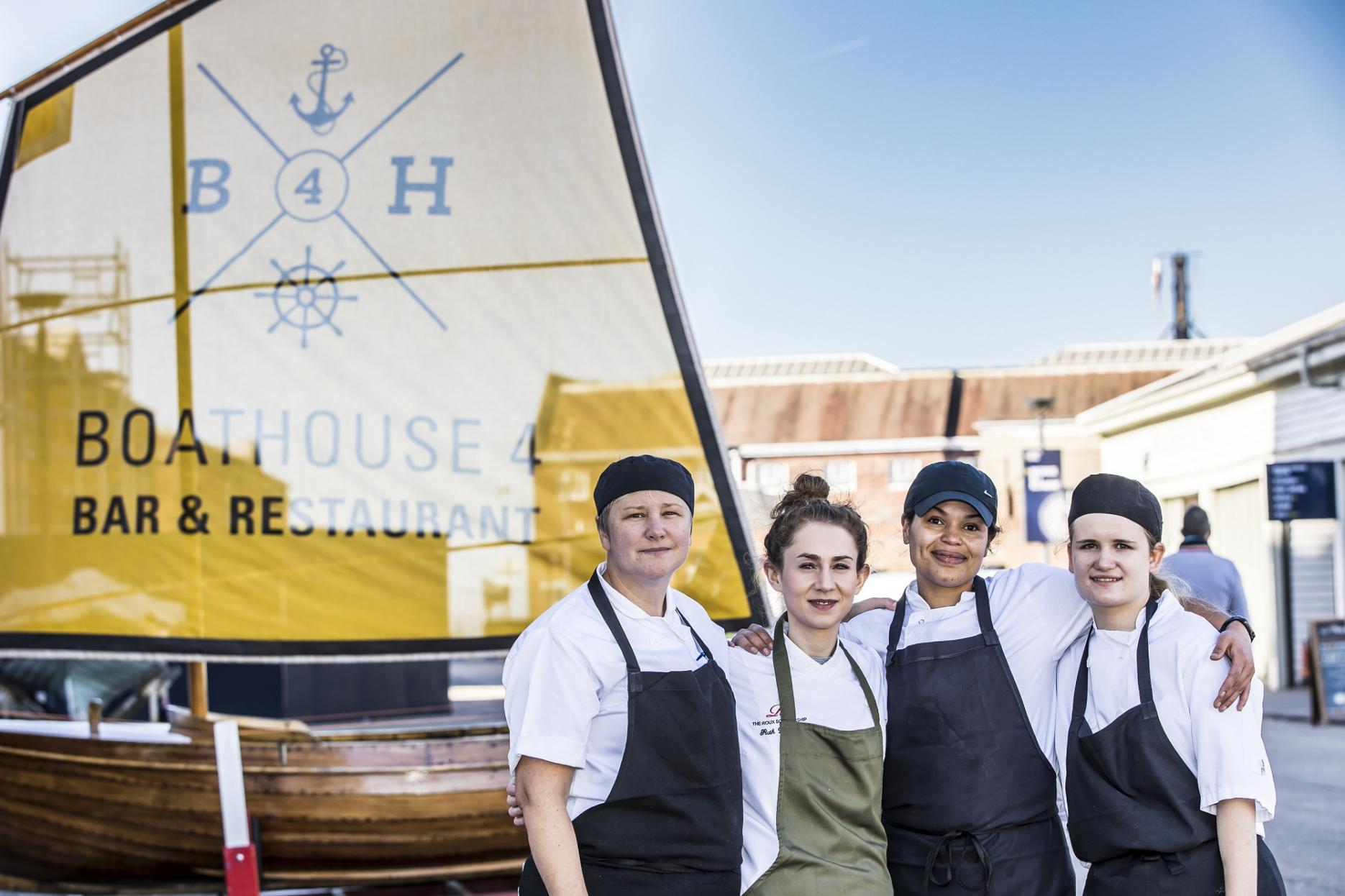 24th May 2023
Ruth Hansom announces Boathouse 4's new spring menu
The Boathouse 4 restaurant at Portsmouth Historic Dockyard has unveiled its new spring menu that was created by award-winning chef and BBC's Great British Menu star Ruth Hansom.
Ruth and her team have designed dishes including smoked mackerel served with grapefruit, black pepper, pickled fennel, and avocado; Hampshire chicken with charred leeks, corn, and pickled mushroom as well as an English rhubarb pannacotta with homemade shortbread.
In addition to the spring menu, Boathouse 4 has launched a Sunday lunch offering of roast dinners that will be available from 12-3pm. With a 'flavour-charged menu' featuring slow-cooked belly pork, roast sirloin of beef and Wye Valley Asparagus Risotto, guests will be treated to a five-star selection of starters, mains, and desserts. Guests are also able to get together over Boathouse 4's afternoon tea menu, available from 1:30-3:30pm.
Ruth is a passionate champion for the training and mentoring of female chefs and works closely with Boathouse 4's head chef Charlotte Becke and her team on training and development.
Becke said: "The Boathouse 4 team and I have been working hard behind the scenes to carefully produce the new bespoke spring menu, along with the Sunday lunch menu. We strive to serve only the finest dishes, inspired by the current seasons and the delicious local produce that comes with them. Each dish is guaranteed to take guests through a sensual journey, led by taste and flavour."
To browse the new Spring, Sunday lunch, afternoon tea, and Supper Club menu, and book a table, visit here: https://boathouse4restaurant.co.uk/Boathouse4-Menus/Menus.php.