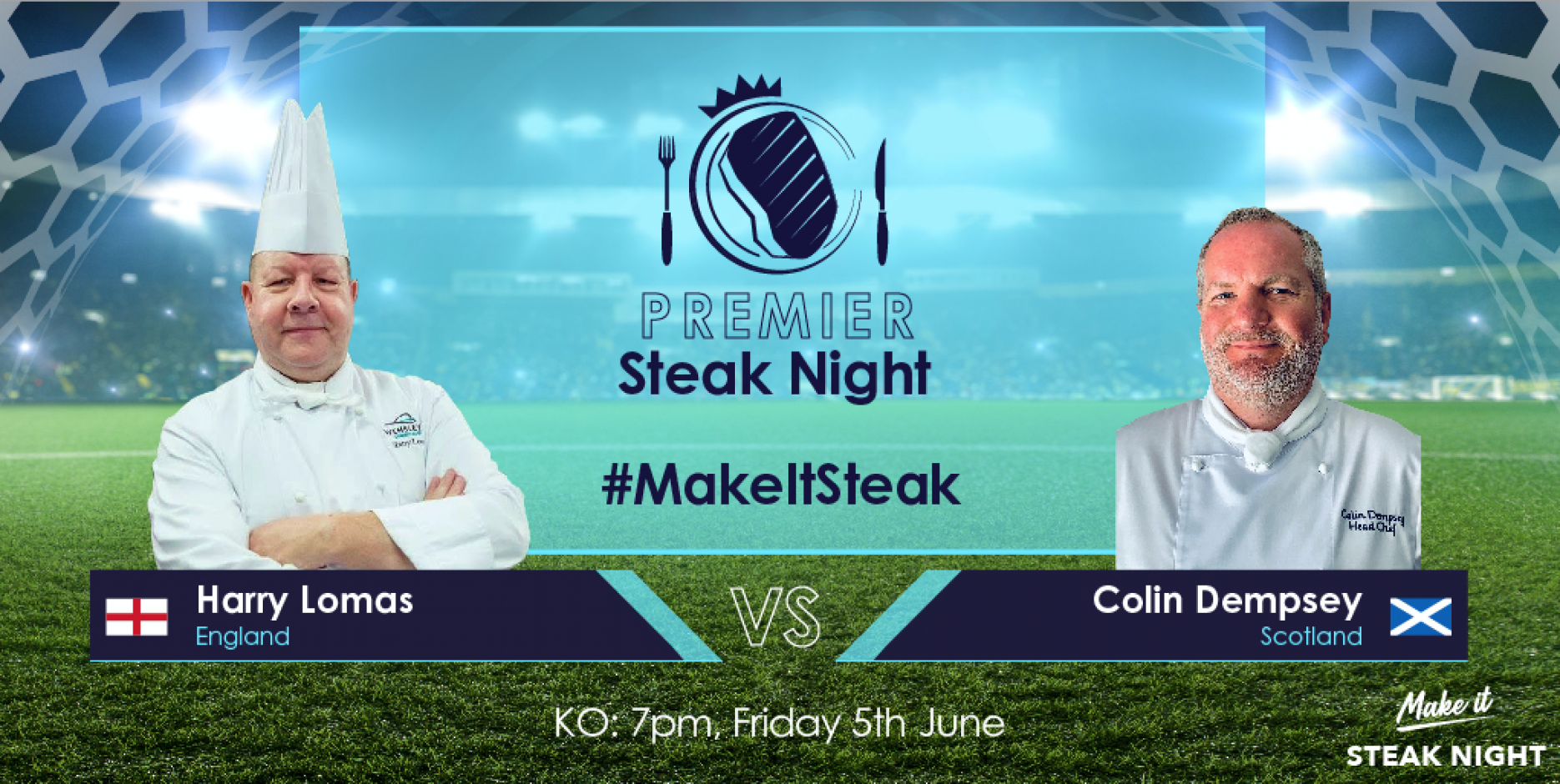 4th June 2020
Stadium chefs feature in social media cook-off competition
A podcast that spotlights a new initiative involving stadium chefs in a fun competition has been launched as part of a #MakeitSteak social media campaign organised by the Agriculture and Horticulture Development Board (AHDB).
Designed to inspire people to cook prime steaks at home and support British beef farmers and butchers, the podcast is hosted by AHDB's John Bates.
In it he chats with Karl Pendlebury, AHDB's senior manager for quality schemes, executive head chef Colin Dempsey and Stephen Hampson from Hampden Park, Scotland's international foorball stadium, as well as Harry Lomas, executive head chef at Wembley Stadium.
The chefs talk about the steak dishes they have chosen to cook to win the support of voters in the 'bit of fun' competition, which will be played out on social media at 7pm on Friday (June 5th) in a Scotland v England #MakeitSteak match.
They also talk about the importance of good quality produce and the huge efforts behind the scenes to produce high-end and top-quality food and hospitality on match days and at functions and events throughout the year.
Pendlebury also outlines in the podcast the inspiration behind this social media-based competition and why the foodservice sector is 'a powerhouse' driving sales of British produce.
The link to the podcast is: https://audioboom.com/posts/7597853-make-it-steak-chefs-compete-in-a-football-steak-cook-off.
For chef resources and videos on how to cook the perfect steak, visit: www.simplybeefandlamb.