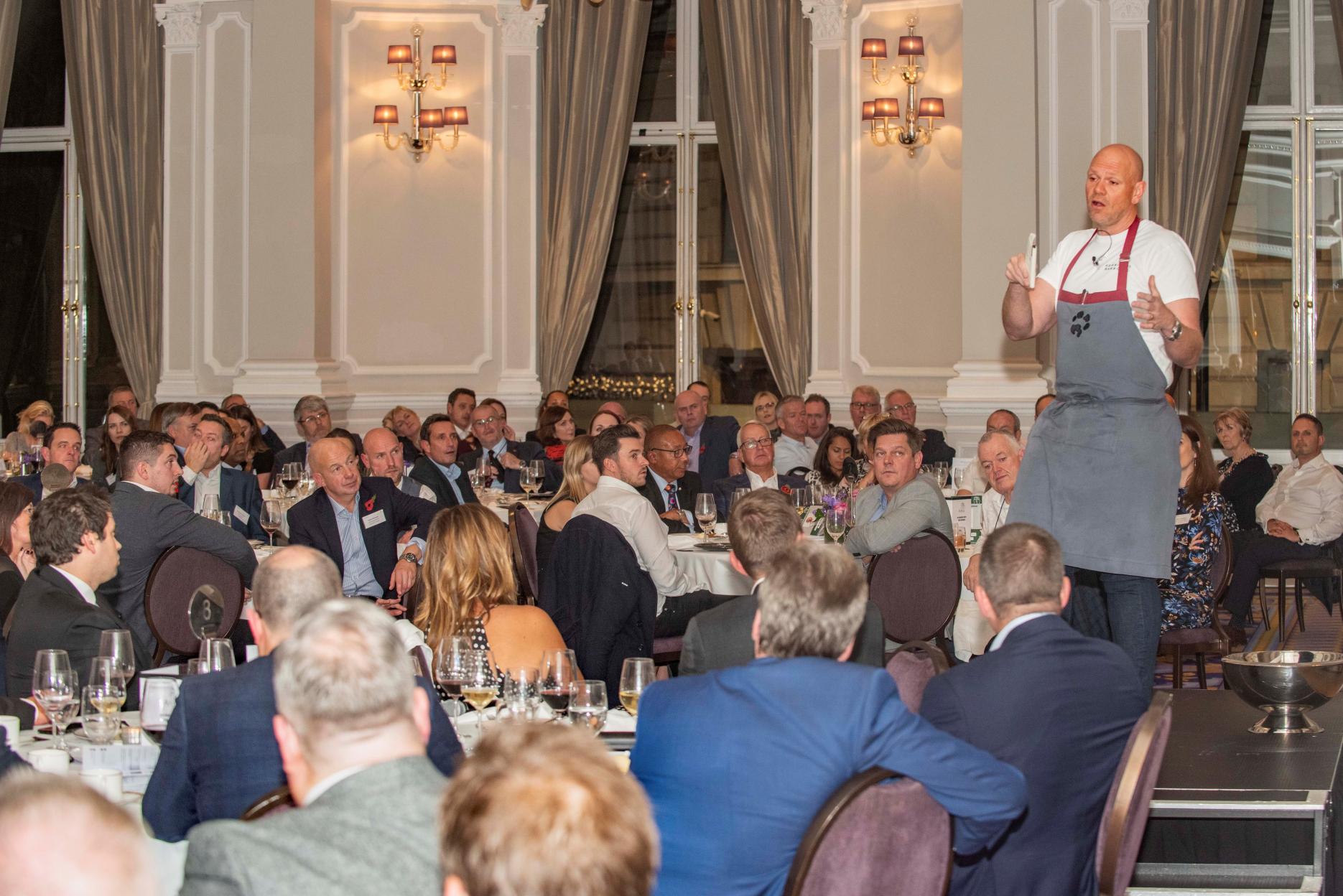 7th November 2019
Tom Kerridge calls for chefs to talk about their mental health
High profile chefs need to open up and share their mental health challenges to help others, according to chef Tom Kerridge.
Speaking at an Arena networking event at the Corinthia London, Kerridge urged chefs to discuss issues that have impacted their mental health throughout their career.
Workers in hospitality work long unsociable hours, with few resources to tackle mental health needs. According to research from Hospitality Action 80% of those surveyed in the hospitality sector said their job was stressful sometimes or most of the time.
Kerridge said: "It's really important that chefs know that there are others who may have been through what they are going through right now. There are times I remember in my life where I was really struggling. Whether it's through alcoholism or other mental health issues, it's really important to recognise when you have an issue. 
"I know drugs and gambling are big problems in some areas of the sector at the moment and it's important to raise the issue wherever possible. I have a media profile, which means I am able to talk about some of the challenges I've faced over the years. I want people to know that it's ok if you're struggling. It's also ok to talk about it. 
"There are places people can go if they are in a place where they feel like they need to talk to somebody. We all need to talk more about the issues we have faced and almost normalise it."
The Hospitality Action survey also found 44% said they were less likely to discuss their mental health with employers than previously. The main reasons cited for this were 'stigma, taboo and embarrassment.'
Kerridge spoke to 150 guests from across the hospitality sector at the Arena networking event.