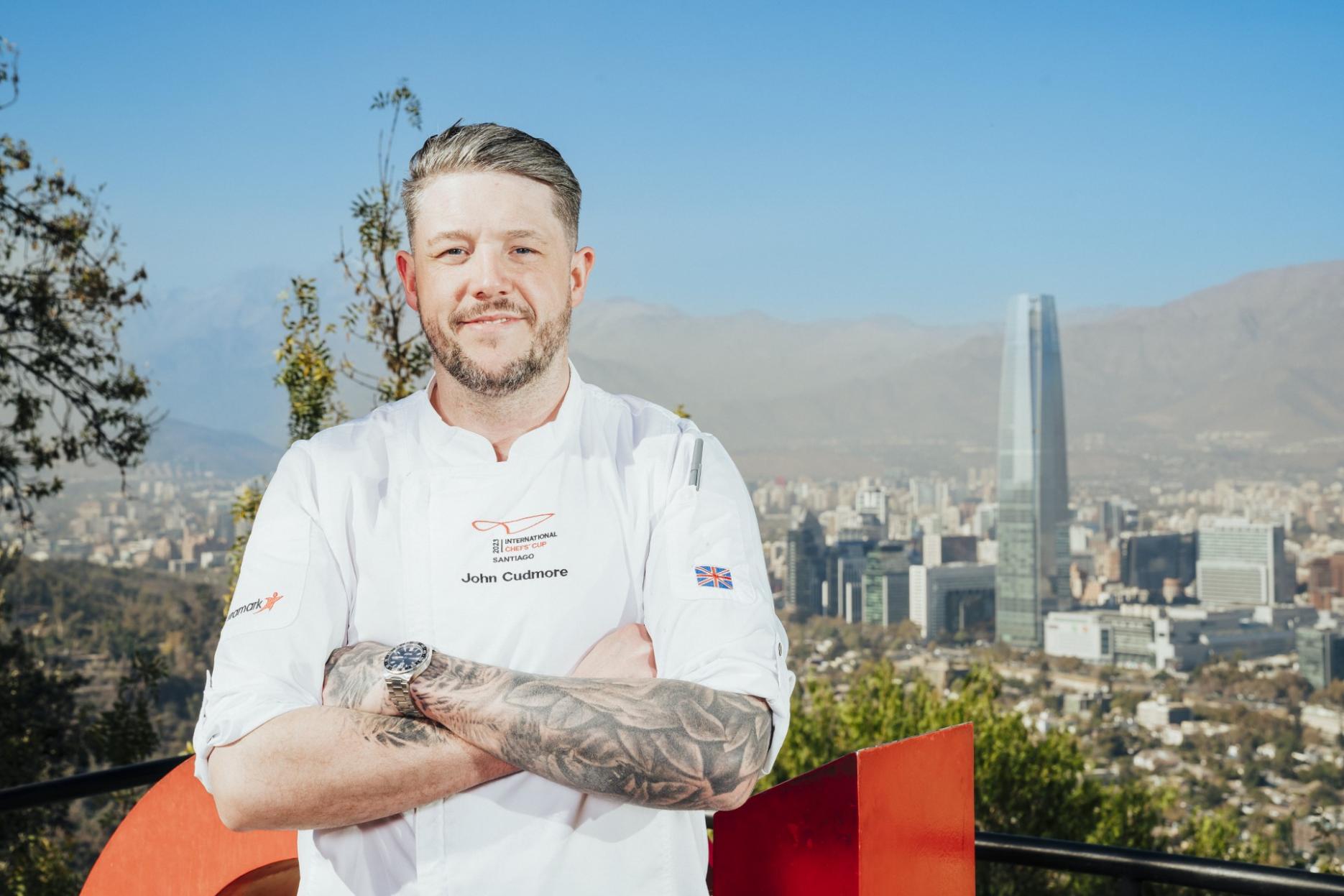 18th May 2023
UK's John Cudmore wins Aramark International Chefs' Cup 2023
John Cudmore, head chef at the Battersea power station in London, has been awarded the top prize at Aramark's International Chefs' Cup 2023 in Santiago, Chile.
The annual culinary competition, which recognises the 'exceptional gastronomic talent' within Aramark from across the globe, saw 14 chefs compete through a series of cooking challenges. The competition required teams to prepare a three-course menu for four people and the chefs were challenged to use fresh, local and international ingredients for their menus.
Cudmore, who was assisted by chef Liam Davidson, created a menu of:
Starter: seared beetroot salmon brandade, burnt orange and carrot purée, pickled cucumber paired with a sweet pepper & chilli seafood bisque
Main course: a pistachio and matcha crusted fillet of beef, truffle king oyster mushrooms with carmalised shallot cauliflower purée and a red wine jus
Dessert: a pisco berry cheesecake with charred meringue, freeze dried pisco raspberries and chocolate pisco truffles
Second place went to Chile's Chef Oscar Huerta and assistant Chef Jocelin Cornejo, while third place was awarded to the Czech Republic's chef Tomáš Frištenský and assistant chef Lukáš Sedláček. The 2024 edition of the Aramark International Chefs' Cup will take place in Canada.
Cudmore said: "I am honoured to have won this competition. I have long been a proud member of the Aramark team, so I was delighted to have the opportunity to show my creativity through food and engage with other Aramark chefs from all around the world. It has been an inspiration and an honour to take part in this event. I would like to thank all those who have supported me in my career and to all involved in organising the Aramark 2023 International Chefs' Cup."