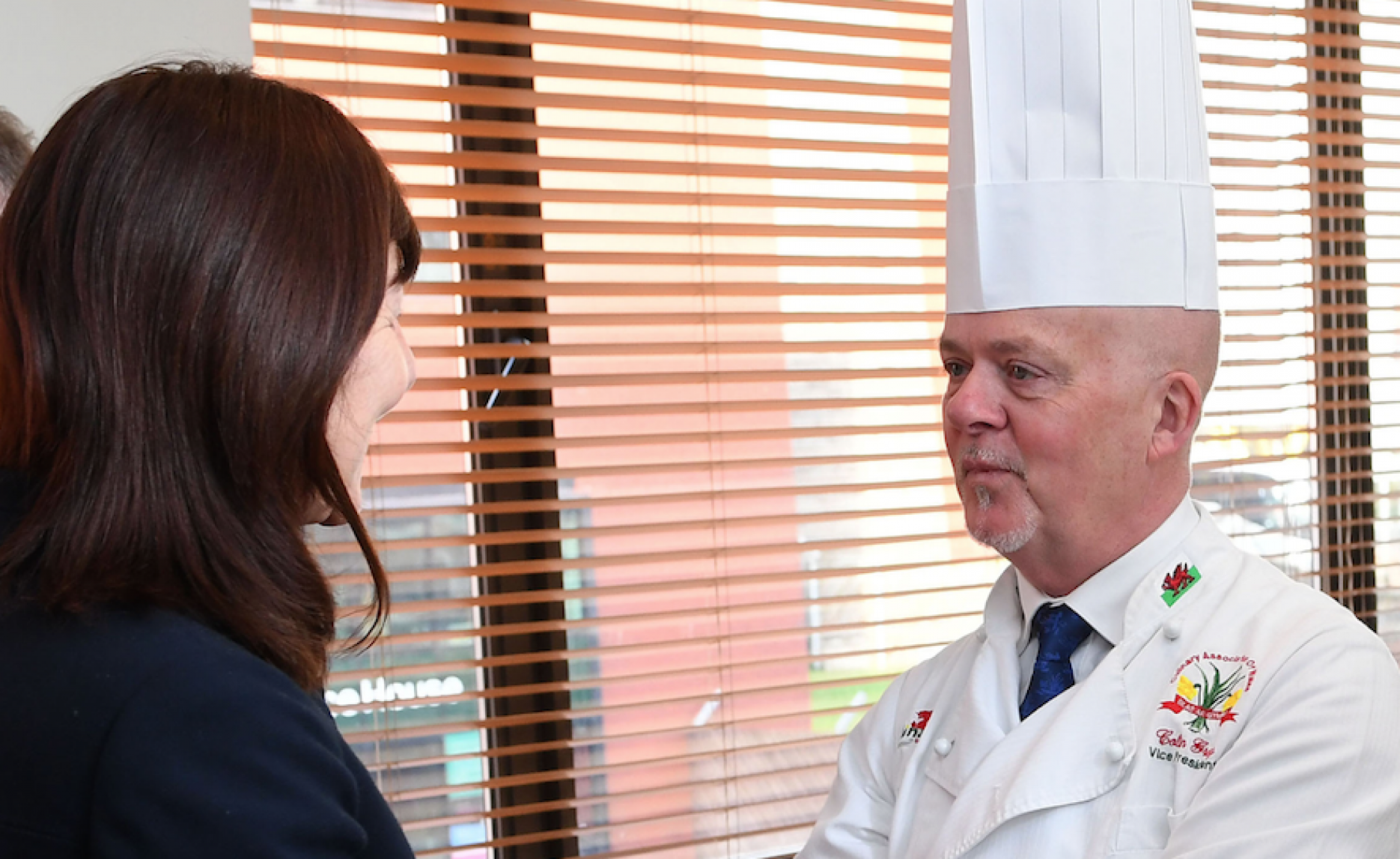 13th February 2020
Vice president of CAW joins judging panel for Culinary Olympics
Colin Gray, vice president of the Culinary Association of Wales (CAW), has joined the judging panel for the Culinary Olympics in Stuttgart, which will take place from 14-19 February 2020.
He previously competed three times as a pastry chef for Culinary Team Wales at the Culinary Olympics. There will be around 2,000 chefs from more than 60 nations competing for medals at this year's event.  
Gray said: "I'm absolutely delighted to still be representing the Culinary Association of Wales 26 years after I became a founder member of Culinary Team Wales. 
"It's going to be a busy time for the judges at the Culinary Olympics. They can start work at 6.30am and sometimes finish at 10.30pm, depending on the shifts and what section they are in.
"I enjoy still being involved and seeing our senior and junior Welsh teams competing, and watching the different chefs coming through. It's also an opportunity to see what the rest of the world's chefs are doing.
"I have to keep up to date with the latest food trends and technical skills, and tasting the dishes is of key importance because 50 per cent of the marks awarded is for taste."
In his final competitive appearance for Team Wales at the Culinary World Cup in Luxembourg (2002) he won gold and silver medals. During his career he cooked for senior politicians, celebrities and royalty. ​​​​​