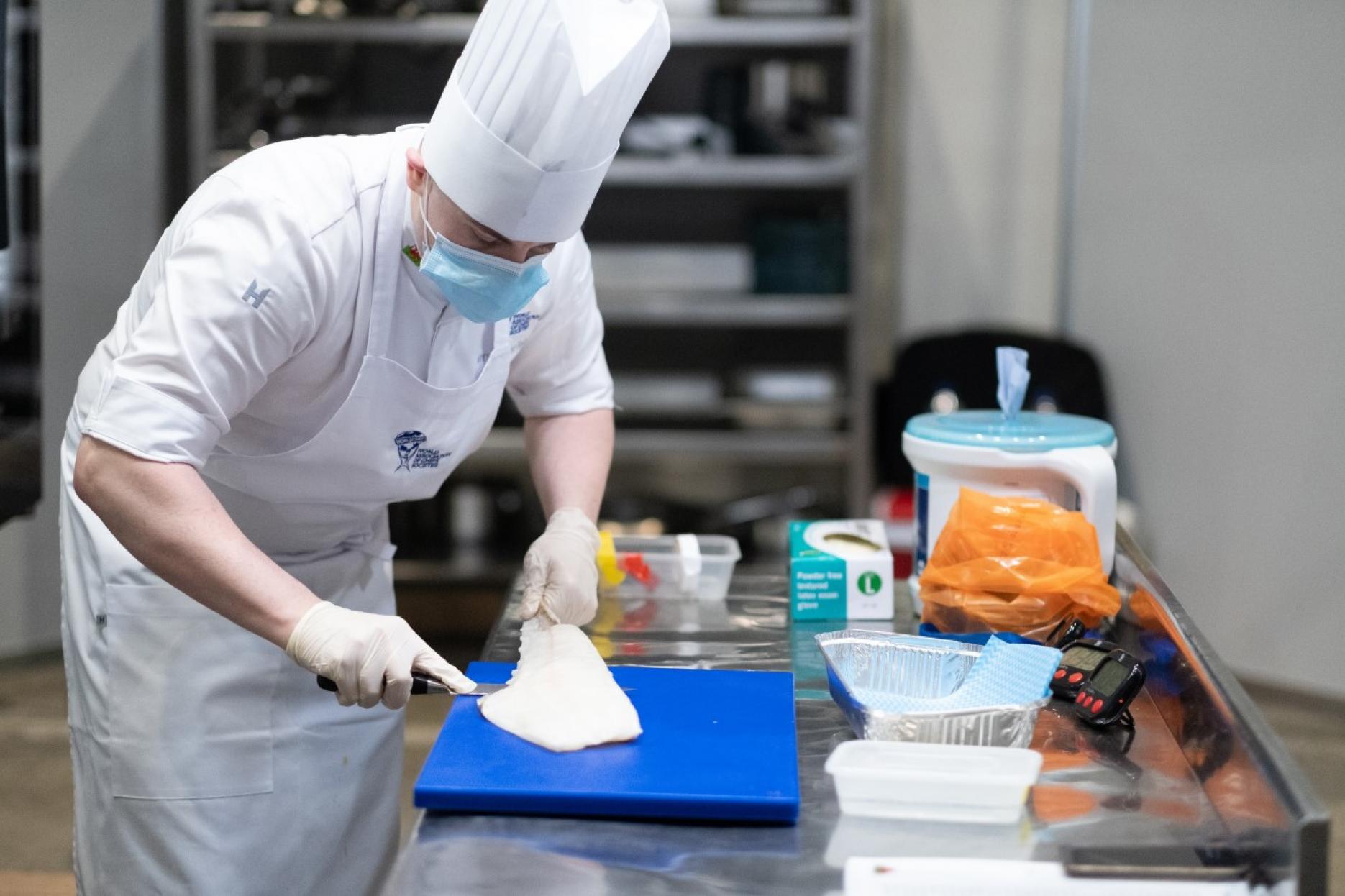 21st June 2022
Welsh chefs enjoy experience of competing against the world's best
Harry Paynter-Roberts, a 24-year-old sous chef at Carden Park Hotel and Spa finished sixth in the Global Young Chefs Challenge Final while Sam Griffiths, senior sous chef at the Chester Grosvenor, was 16th in the Global Chefs Challenge Final.
Harry's Asian inspired warm seafood starter, featuring Sterling white halibut, was followed by a main course using veal fillet and veal neck and a dessert using chocolate, dilmah tea and puree.
He said: "I was really pleased with the score I received and totally agreed with what the judges said about my dishes. It was great to be representing Wales again and a fantastic learning experience. I had good support from everyone around me, learnt a lot from the final and can't wait for the next competition."
Sam served up a starter of szechuan baked pineapple, chilli, hazelnut and Koppertcress, followed by butter roasted halibut, whey, mussels and nori seaweed. His main course was fillet, neck and sweetbread of veal, black garlic, eryngi mushroom and poached oyster and dessert bahibe chocolate, clementine, bergamot and dilmah Italian almond.
He commented: "The experience was amazing. It was truly special to be part of the final and to represent Wales on a global stage. The standard was far beyond what I had expected and I was competing against some seriously talented and regimented chefs.
"Some of the dishes I saw made me wish I'd thought a little more outside the box to make them nearer to the standard of what I was up against. But these experiences are for learning and growing, and I feel and hope I will."
CAW president Arwyn Watkins, OBE, praised both chefs for their hard work and flying the flag for Wales with pride in the finals.