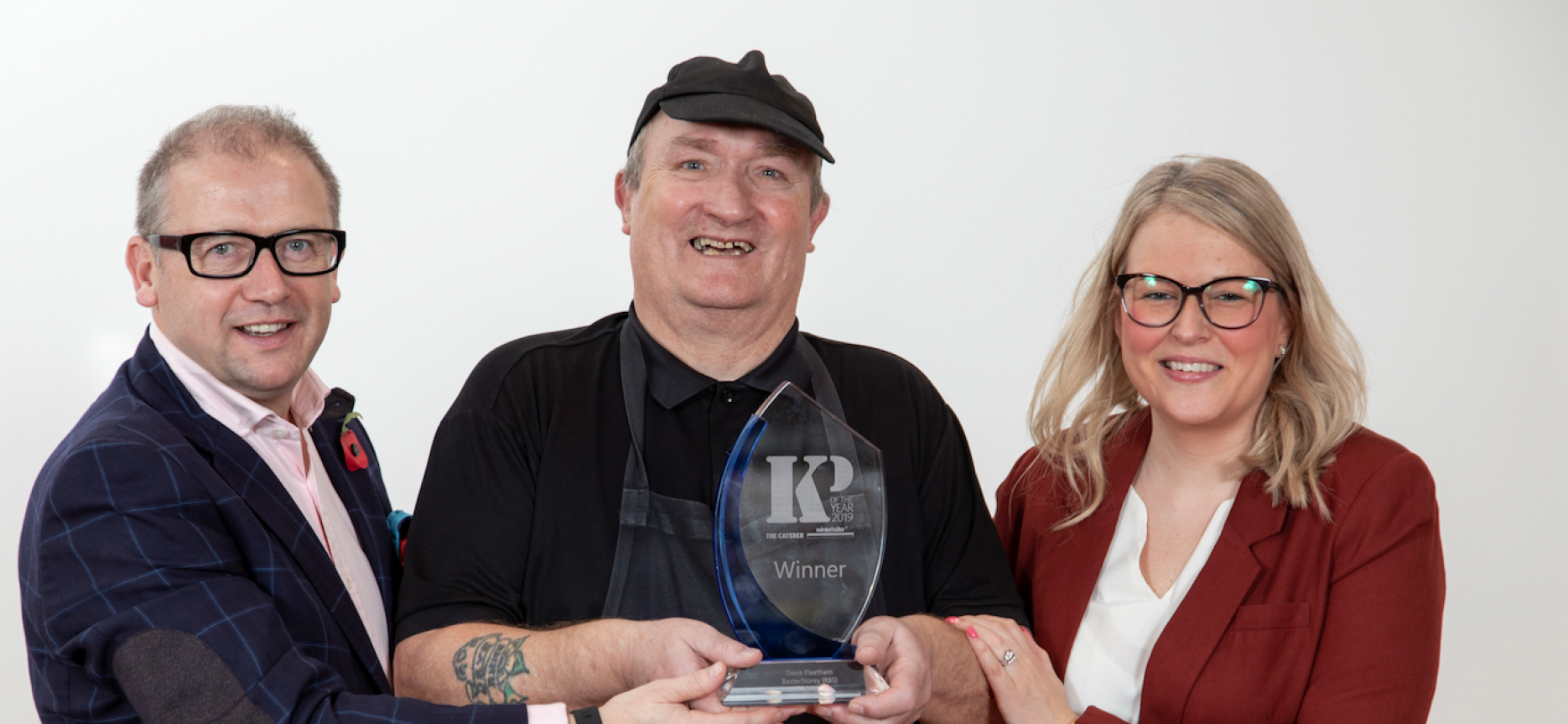 8th November 2019
Winterhalter names Kitchen Porter of the Year
Warewashing brand, Winterhalter has named Davie Fleetham as the Kitchen Porter of the Year 2019.
Fleetham, who has been a kitchen porter for BaxterStorey at RBS in Edinburgh for 17 years, said: "I can't believe I'm the winner. I knew something was going on today but I had no idea I was going to be awarded KP of the Year.
"To be recognised like this is amazing. My wife and I are off to Berlin for the Xmas markets soon. So I'm sure the prize money will come in very handy!"
Fleetham won a trophy, a £1,000 cash prize and a celebratory dinner with family or friends. His kitchen will also receive Winterhalter equipment worth £8,000.
Stephen Kinkead, managing director of Winterhalter UK, added: "This is a man who regularly wins awards from within his company – Star Award, Director Award and Dedication to the Business Award to name but three!
"The KP of the Year judging panel were rightly captivated by his dedication.  I loved the fact that he actually introduced homemade bread and scones to the business, and they've increased sales as a result. Davie is a very worthy winner."  
The Kitchen Porter of the Year gave out two runners up prizes to Cheryl Macdonald who works at the Jury's Inn in Fry Street Middlesbrough and Sam Idubor who is at the Royal Air force Club in Piccadilly London.
All Kitchen Porters who were nominated in 2019 received a KP apron commissioned by Winterhalter.