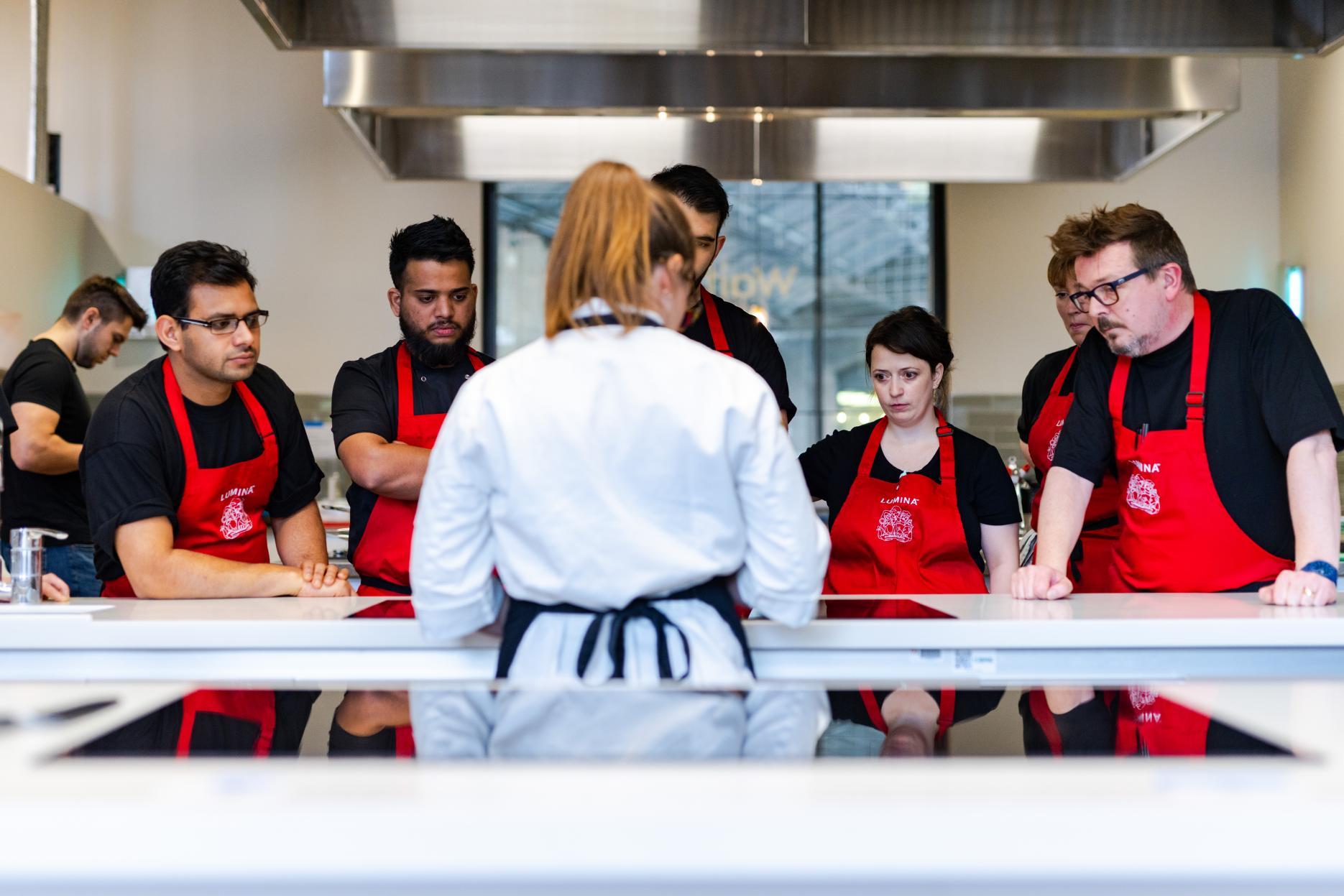 7th November 2022
Alliance invites 'visionary chefs' to compete in Lumina Challenge
Returning for its fifth year the Lumina Challenge run by Alliance, New Zealand's only 100% farmer-owned red meat co-operative, has launched its 2023 competition.
From 1st December to 16th January 2023 chefs from across the UK & Ireland are invited to submit their lamb recipes for a chance to scoop the top accolade and an all-expenses paid trip to New Zealand. Images of the chosen dish are required to be shared on Instagram using the hashtags #LuminaChallenge2023, #LuminaLamb and #PinnacleofTaste for a chance to win.
The judges include:
Head judge Matt Owens, chairman of the Craft Guild of Chefs and development chef for Alliance
Mark Reynolds, executive head chef at Tottenham Hotspur FC and vice chair of the Craft Guild of Chefs
Ioannis Grammenos, executive chef at Heliot Steakhouse
Kerth Gumbs, previous banquet finalist on the Great British Menu and co-host of MasterChef Juniors
The judging panel will consider the presentation, innovation and creativity of each recipe as well as the use of ingredients, taste, flavour and texture. Competitors will need to highlight the 'outstanding quality' of Luminia's 100% free range New Zealand grass-fed lamb.
Semi-finalists be asked to submit a short video about what makes Lumina Lamb stand out from the competition, their recipe and what makes their dish so special. The judges will then select just eight chefs to move on to the live final which will take place at Hotel, Restaurant & Catering (HRC) on 20 March 2023.
Owens said: "Lumina is recognised globally for the world's best and most succulent lamb – carefully curating the highest standard of excellence and care throughout the entire journey from farm to plate.
"This year's challenge will invite chefs of all levels to match these high standards, let their creative juices flow and showcase their culinary skills and creativity to produce something both delicious and surprising. We're excited to take the final to HRC 2023 for the first time, creating an exciting live final that will put our finalists through their paces, and treat attendees to an exciting display of culinary excellence."
The winner of the Lumina Challenge 2023 will win an all-expenses paid trip to New Zealand in 2023, and be inducted into the Lumina Ambassador programme, joining the likes of Andrianos Poulis, Lee Ladislav Poustevnik and John Skotidas.
The Lumina Challenge will open for entries from 1 December until 16 January 2023. For more information, visit the Lumina website at http://www.luminafarms.com/challenge-uk.