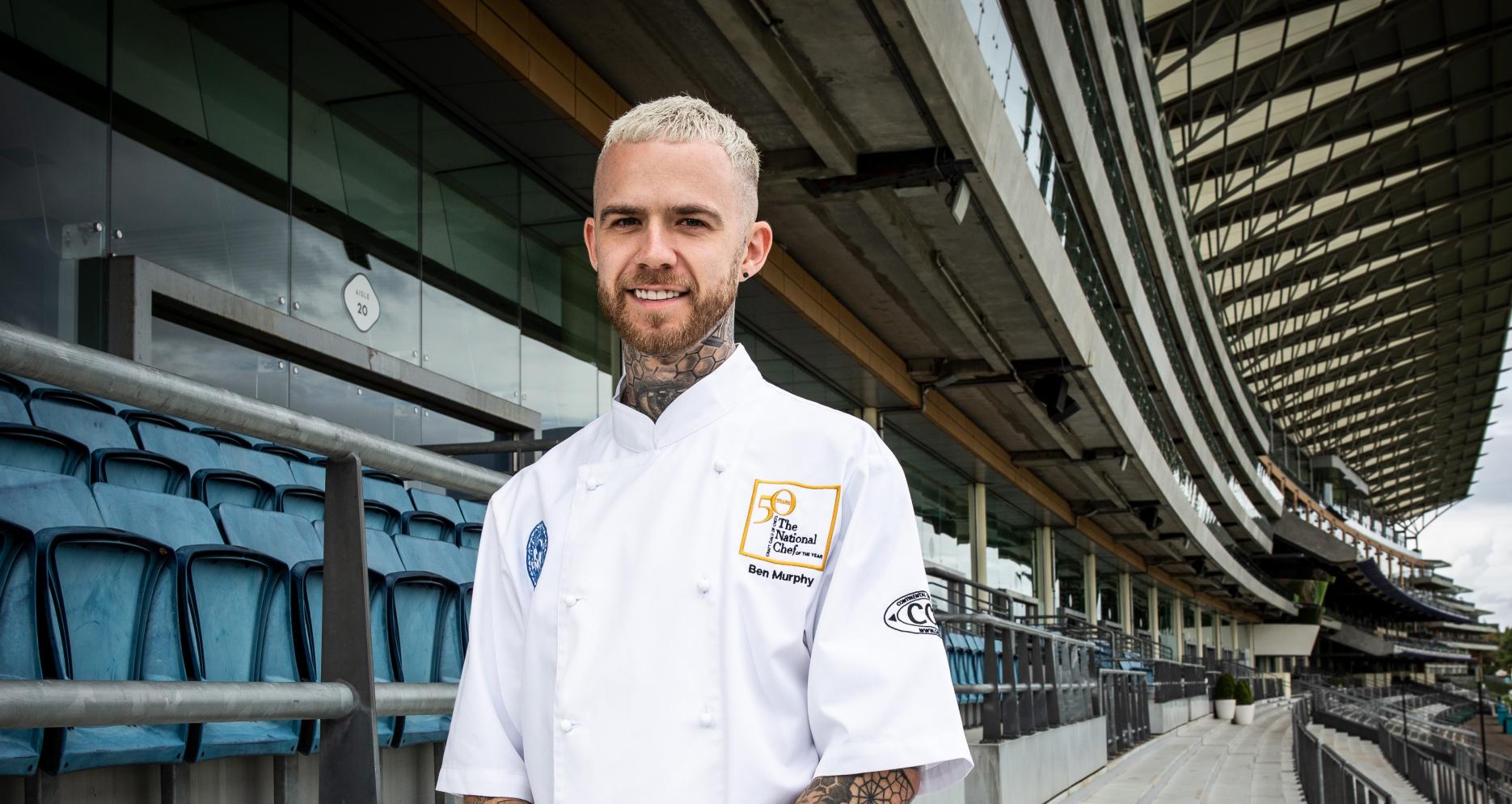 24th March 2023
Kenny Atkinson encourages chefs to consider global economic crisis as he unveils new National Chef of the Year brief
The Craft Guild of Chefs has begun its mission to find the next talented chef to follow in the footsteps of current National Chef of the Year title holder, Ben Murphy.
The UK's most sought-after culinary title spans five decades during which it has crowned some of the biggest stars in hospitality including Gordon Ramsay, Simon Hulstone and Luke Selby.
This year the National Chef of the Year criteria focuses on food waste and the creative use of ingredients as the UK and rest of the world grapple with the cost-of-living crisis, food inflation, supply chain disruption and ongoing global events, which continue to challenge us all.
The NCOTY judges are keen to see how culinary skills along with sustainable, local and global produce are used to demonstrate an excellent understanding of ingredients. Chefs should continue to celebrate and support food producers and farmers as well as small businesses through their competition entry.
Chair of Judges Kenny Atkinson who is chef patron at House of Tides and Solstice in Newcastle said: "This year I really want chefs to focus on how they use ingredients and showcase their creativity and skills. With the cost-of-living crisis, everyone is having to think outside the box and look for ways to reduce costs and waste, not only to ensure a more sustainable business but also to meet the demands of consumers. National Chef of the Year is one of the most anticipated culinary events in the UK so it's great we can use this platform to shine a light on issues which are so important to both businesses and consumers right now."
The starter can be a fish, seafood or vegetarian dish with a focus on zero waste. It should have a strong emphasis on vegetables, pulses and/or grains within dishes. Chefs must demonstrate techniques that show waste reduction, whilst using ingredients which are harmonious and belong together.
For the main course, chefs should create a delicious lamb dish using two cuts of lamb suitably garnished. The choice of primary and secondary cuts is down to the chef, but the dish must make use of ingredients, techniques and cooking styles that bring the very best from this main ingredient.
For the final dish, the way to the judges' hearts will be using chocolate as competitors are required to produce a warm or cold dessert. The recipes should include a savoury aspect which may be a vegetable or vegetable derivative to balance and marry the dessert.
Chefs have until Wednesday 10th May to complete their menus and these are to be submitted online at www.nationalchefoftheyear.co.uk. It is recommended that chefs register their details now and then they can keep working on recipes over the coming weeks. By registering early, chefs will receive any updates from the Craft Guild of Chefs including answers to any FAQs.
Organiser of the competition David Mulcahy who is food innovation & sustainability director at Sodexo UK and Ireland added: "Each year, when planning the brief, we try and address the key challenges or big issues that are affecting the hospitality industry. Food waste, sustainability and money saving are so important for chefs to think about as the world tries to find new ways to overcome the current financial crisis.
"Chefs are mindful of these issues every time they create a new dish and so we hope entrants relish the opportunity to show us how innovative, creative and skilful they can be. As always with this competition, we want to see professional chefs from all ethnic and gender backgrounds get involved as whatever stage you get to it's a fantastic way to push yourself into the limelight, test your skills against other chefs and potentially open new doors."
Current title holder Ben Murphy, chef patron at Launceston Place, commented: "Since winning this title, I've already had some incredible experiences. From featuring on magazine covers to being invited on an unforgettable culinary tour of the south-west thanks to CCS, attending the launch of Gordon Ramsay's new TV show and cooking for huge audiences at leading industry events. As it's the most sought-after chef title, I've always dreamed of winning it, and sometimes still can't believe it happened. I'd encourage all chefs to believe in themselves and give it a go as it literally could be your turn next."
National Chef of the Year is sponsored by headline partners, Essential Cuisine and Lumina, and is supported by Churchill, Continental Chef Supplies (CCS), and Valrhona.