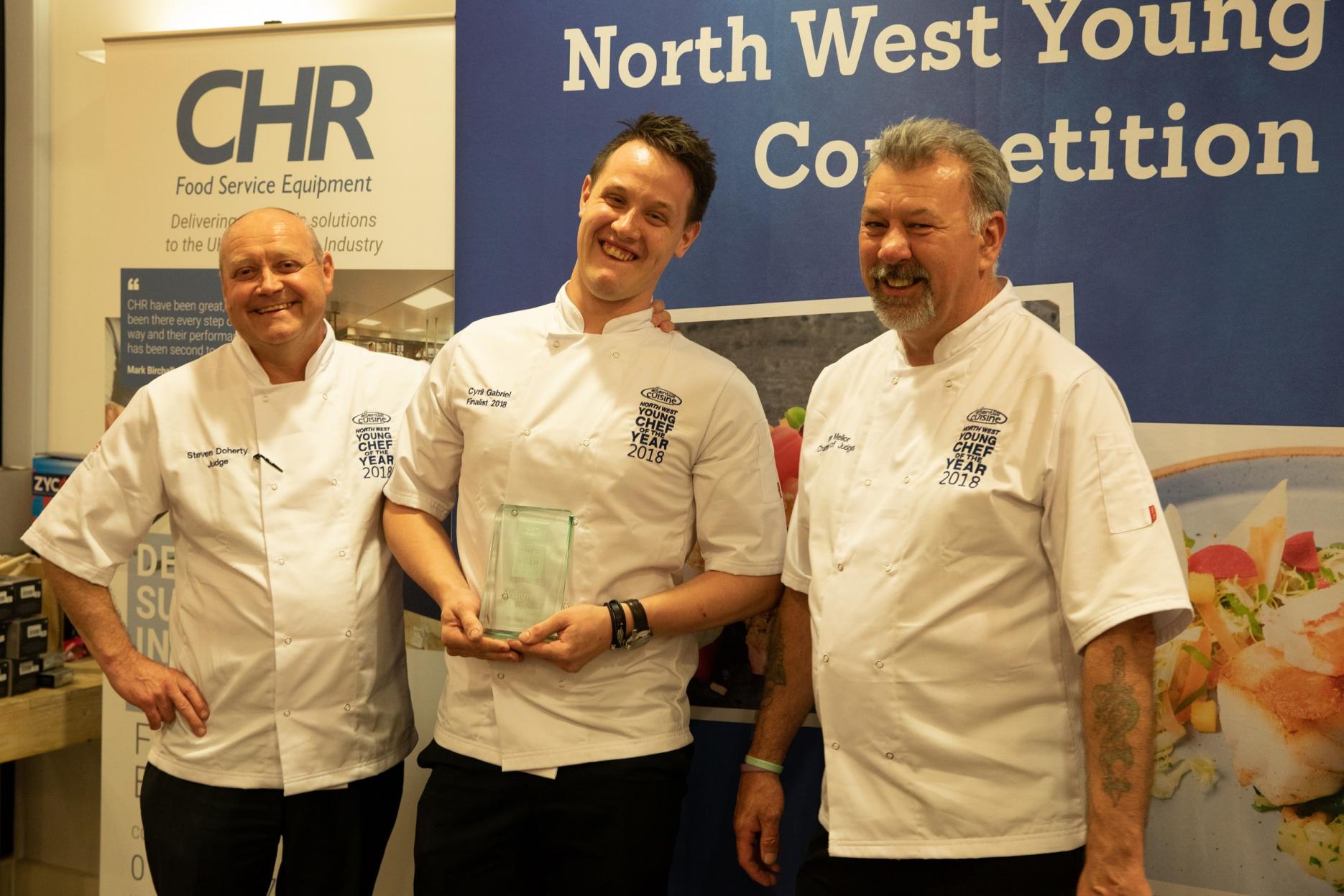 25th May 2018
North West Young Chef winner secures spot in YNCOTY semi-final
After winning the 2018 North West Young Chef competition this week (23 May), Cyril Gabriel from Carden Park Hotel has secured a spot in the Craft Guild of Chefs' Young National Chef of the Year semi-final.
Having gone head-to-head against the six other finalists, 23 year-old Gabriel impressed judges with his "dogged determination, methodical approach and good handle of flavour."
His three-course meal centred around the 'local' and 'seasonal' theme, and comprised: Wye valley asparagus with a poached egg and Hollandaise sauce to start; a Welsh mountain Lamb saddle main course; and lime biscuit dacquoise dessert.
Gabriel said: "It was a hard day for all of us, but I'm so happy to have come through as winner.
"For the final, I submitted a more challenging menu than in the semi-final as I wanted to push myself and show more skill.
"I was nervous in the lead up because of this but, once I got in the kitchen and started cooking, the nerves fell away."
As well as taking home the winning title, Gabriel won £500 cash and a weekend for two at The Mere Golf Resort & Spa (Cheshire).
Chairman of the judges Brian Mellor – who sat alongside Jonathan Harvey-Barnes, Essential Cuisine business development chef; ex-Le Gavroche head chef, Steven Doherty; and former Master Chef of Great Britain, Graham Price – commented: "The technique on show across the board has been excellent yet again.
"This was one of the hardest competition's we have ever had to judge but, in the end, Cyril's consistent quality shone through.
"There was also real passion, pride and endeavour – something we've come to expect from the competition but should never take for granted.
"We will be flying the flag for Cyril come the national semi-finals."
 The full list of finalists is as below:
Winner - Cyril Gabriel (Carden Park)
Runner-up - Mai Trising (Black Swan Hotel)
Oliver Mather (Punchbowl at Crosthwaite)
Ruairi Erwin (Northcote)
Sion Hughes (Rogan & Co)
Alasdair Aitken (Chefs Table)