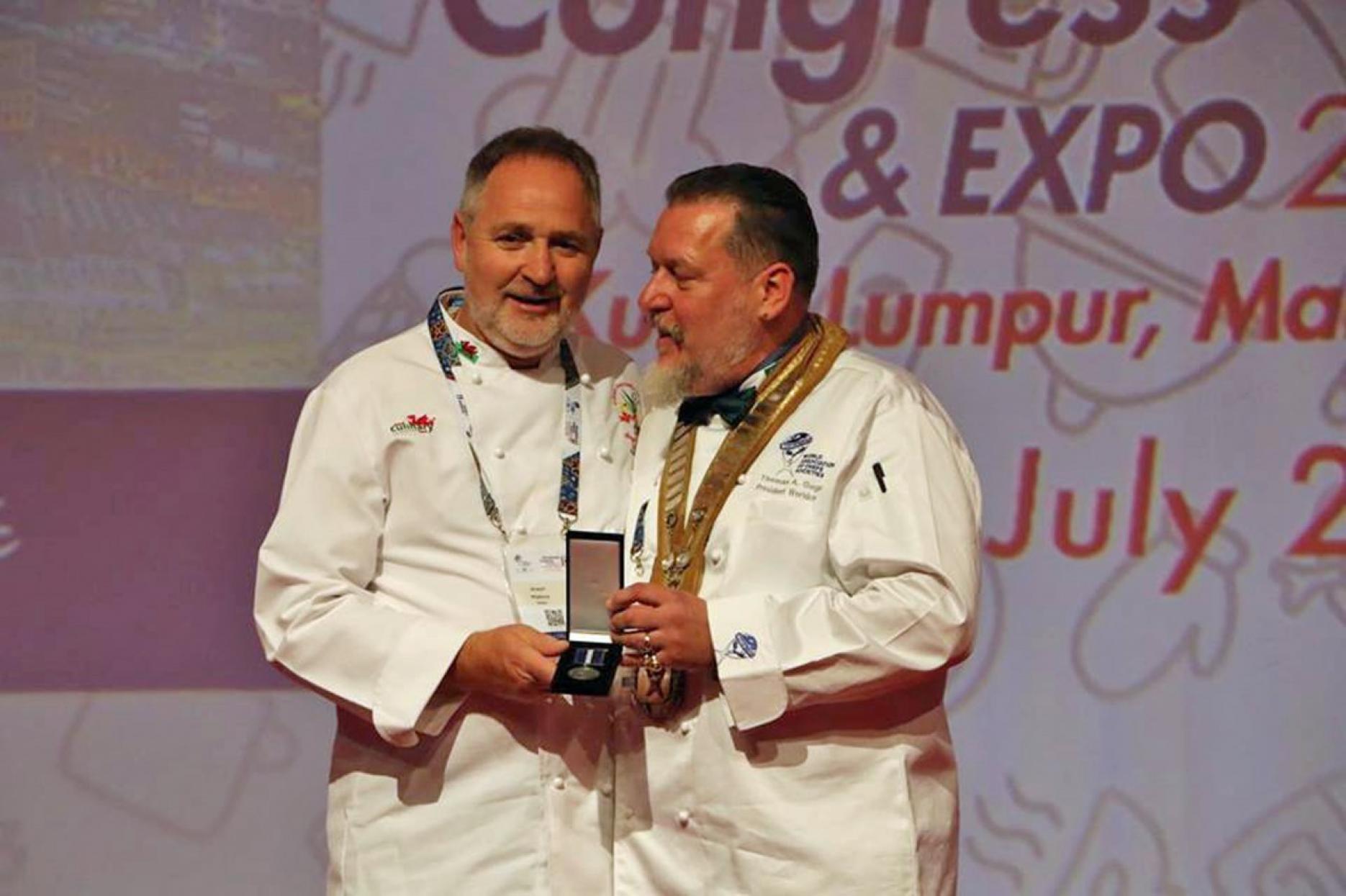 10th August 2021
Pandemic forces Wales to cancel WorldChefs Global Chefs Challenge
The Covid-19 pandemic has forced the cancellation of a prestigious four-day culinary event that was set to attract the world's best chefs to compete in Wales.
The Culinary Association of Wales (CAW) had to cancel the WorldChefs Global Chefs Challenge, which was scheduled to take place at the Celtic Manor Resort in Newport from 23-26 October 2021.
Due to travel and quarantine rules in their own countries, many finalists were forced to withdraw from the competition, potentially leaving just European chefs to compete in a downgraded competition.
CAW president Arwyn Watkins, OBE, said: "It is very disappointing because the Culinary Association of Wales and our partners have made a significant investment in resources and time to host this prestigious global competition.
"However, with the possibility that the competition would not run as intended, due to the global impact of the Covid-19 pandemic, it was not something that we are were prepared to support and underwrite. We set out to host the postponed Global Chefs Challenge Final 2020 and not a lesser, alternative competition.
"The only positive news is that we have received an assurance from WorldChefs president Thomas Gugler that the three Welsh chefs who were due to compete at the Global Chefs Challenge Final will now be allowed to compete when the event is held at the WorldChefs Congress in Abu Dhabi in May 2022."
Danny Burke from Olive Tree Catering, Runcorn, will compete in the Global Chefs Challenge, William Richards, a hospitality training officer with Cambrian Training Company, will compete in the Global Pastry Chefs Challenge and Callum Smith from The Lion and Pheasant, Shrewsbury, will compete in the Hans Bueschkens Trophy.