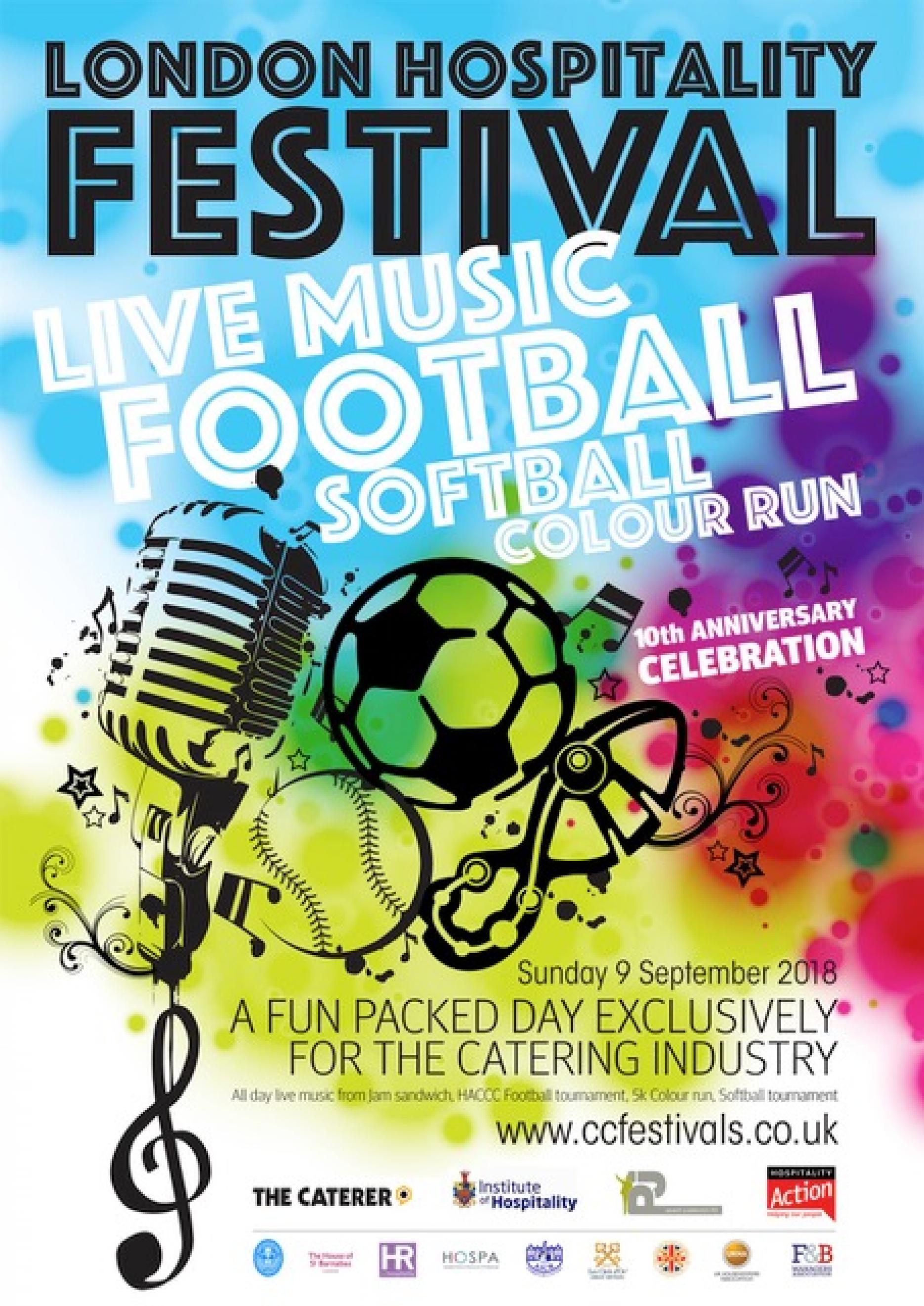 London Hospitality Festival
08 Sep 2018
-
08 Sep 2018
Celebrating its 10th anniversary this year, the event will once again see 80 hotel and catering teams go head-to-head in the annual football competition, the Hotel & Catering Challenge Cup Over.
As well as this, there will be: free face painting, bouncy castles and children's football academy; live music; softball; a 5k colour run and free circus trainer with beer tents and food stalls open throughout the day.
Raising money for Hospitality Action, the London Hospitality Festival also promises a surprise charity event "that will not only see one of your management team get slightly messy but also raise huge amounts of money!"
For more information or to sign up, please visit: https://www.ccfestivals.co.uk/londonhospitalityfestival2018/en/page/home.