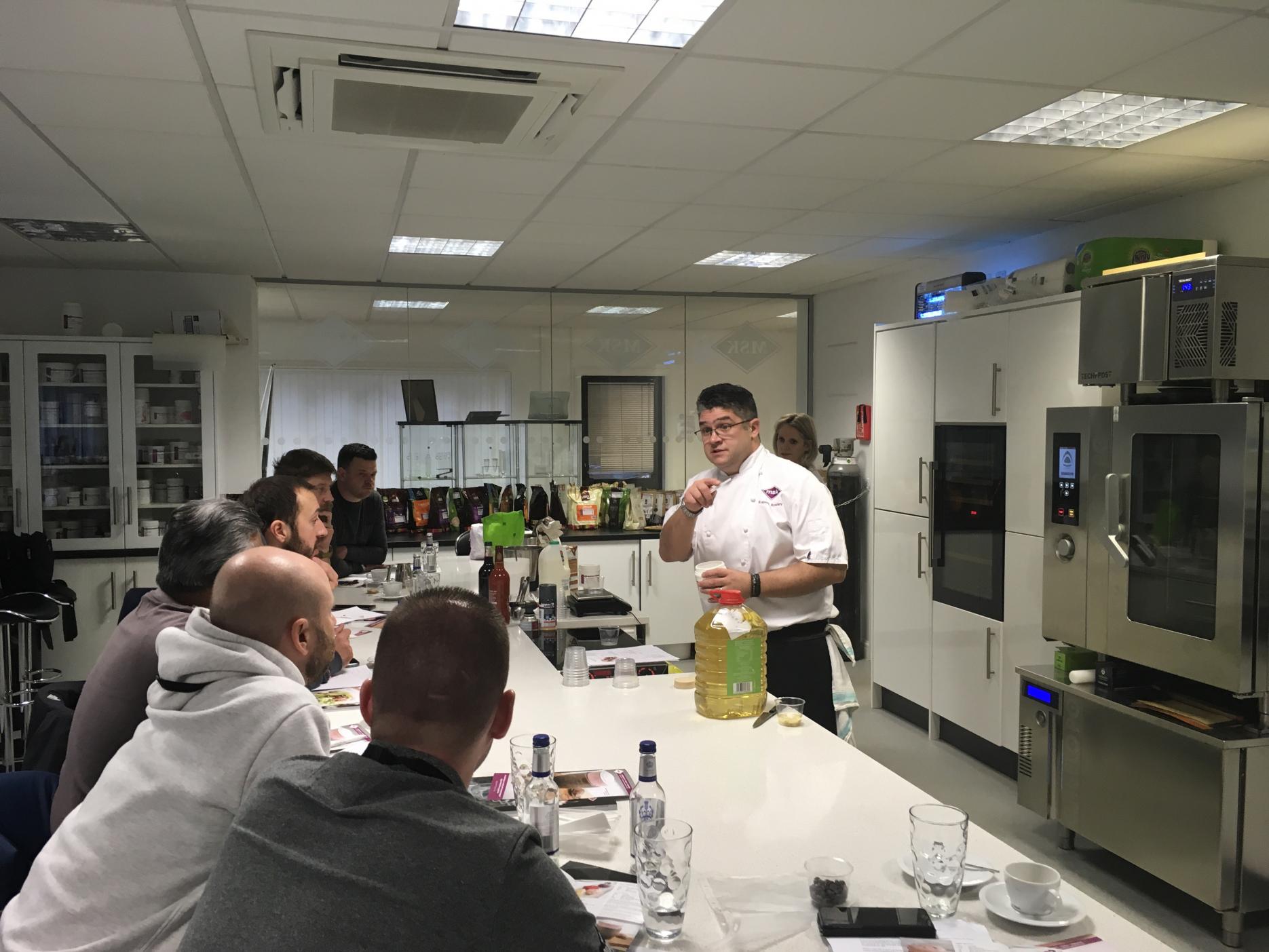 15th November 2019
University Chefs 'inspired' by Craft Guild of Chefs Business Partner
A group of University Chefs from Oxford, Birmingham and Sheffield have recently been 'inspired' by MSK a Craft Guild of Chefs Business Partner.

Development chefs Vicky Enderson and Rupert Rowley led the masterclass held at the MSK Development Kitchen. The dishes included deep fried mayonnaise, vegan macarons and aged white chocolate.
David McKown, director of University Hospitality Seminars, said: "It was fascinating day and all the delegates took away a whole range of new ideas and recipes for use in their organisations".
Future masterclasses will be held for Craft Guild of Chefs members in the early 2020.