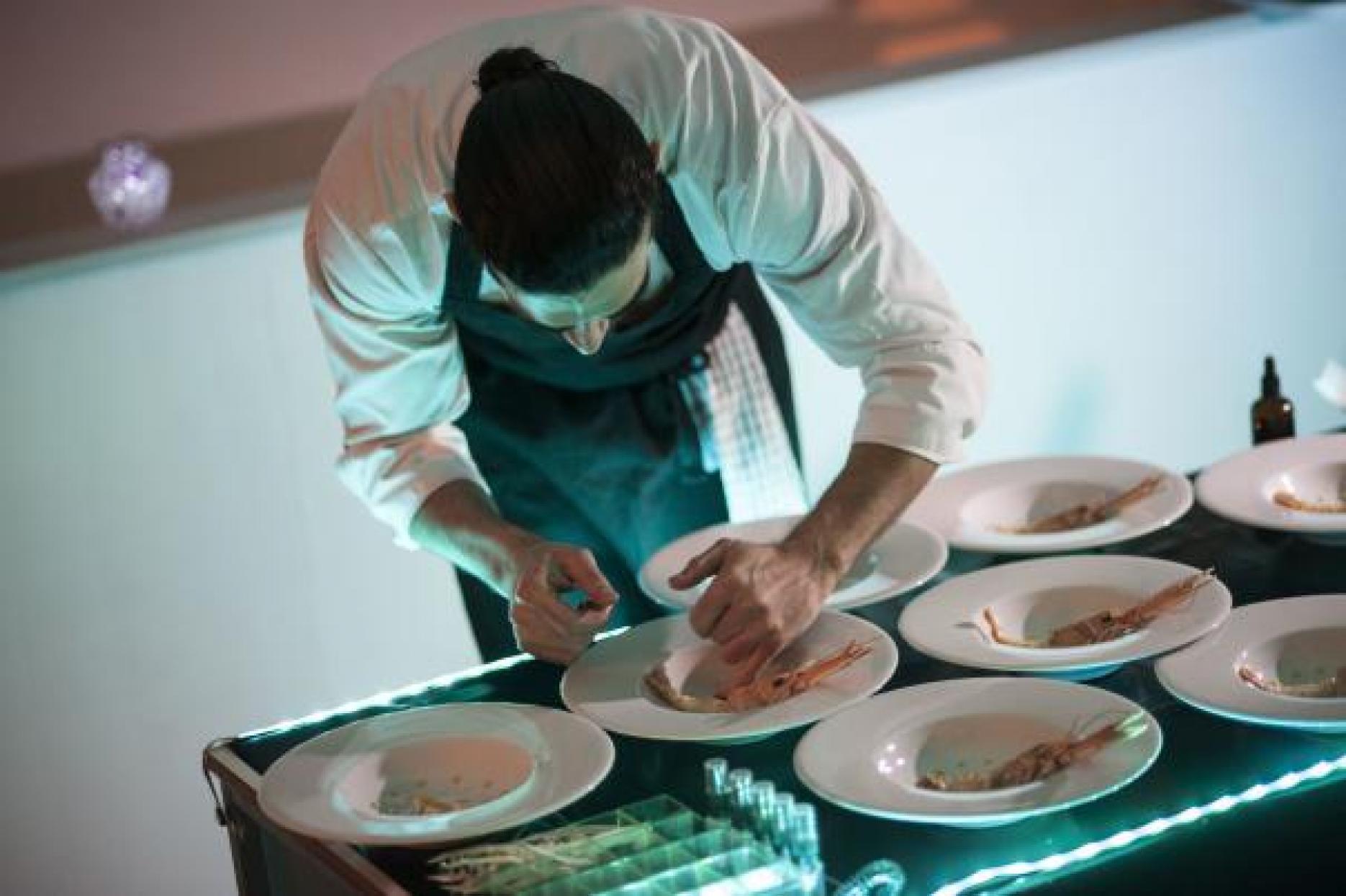 Development chef at Paula Scott Catering
4th May 2021
Paula Scott Catering are looking for a new development chef to join their team.
Full time - 45 hours per week as required - Monday to Friday
Great Salary - Plus other benefits.
You will have the opportunity to forge your own career within our fledgling company, so if you are up for the challenge send your CV to Haydn@pscateringmanagement.co.uk
A passion for food is essential with a drive to challenge and improve dishes within our cyclical menus for our customer contracts.
You will be required to maintain the ongoing development of new and exciting dishes and meal concepts, working alongside our Director of Food. Cover units as and when required and you will be involved in generating new business, through formalised tendering alongside our senior team.
The Role
• Responsibility for product innovation and development in each sector we work in using feedback from our customers and teams and also the ability to think outside the box, taking innovation from the high street and adapting recipes for our core business
• Maintain awareness of market, customer, high street trends, competitor activity and keeping recipes confidential at all times
• Work with the Director of Food to source and test ingredients which add value to dishes whilst maintaining the necessary margins and food quality
• Have a sound knowledge of British seasonal produce for inclusion in our cyclical menus
• Be responsible for communicating accurate recipes and dish photography to the Director of Food
• Ensure all aspects of the development process are carried out within the given budget expectation, looking for cost savings/improvements wherever possible
• Organise and prepare presentation food samples, to include ordering of materials, organising equipment, and delivering presentations
• Present clearly, accurately and persuasively to our customers and achieve the level of culinary excellence throughout the business
• Assist the senior team with the other projects where necessary including contract mobilisations
• Work to set timescales and deadlines as defined by the Director of Food
• Work with the Director of Operations to ensure consistent delivery of our brand standards and assist with craft training as required
The Right Person
You will be someone who is self-motivated and focused on every customer. You will demonstrate initiative and ownership. You value other team members and their contribution and enjoy working collaboratively with every stakeholder. You will be flexible and adaptable to change.
In addition, you will have the following skills:
• You will be Chef trained
• Minimum of 3 years' experience within the Education Contract Catering Sector
• Be able to demonstrate natural flair and passion for food
• Have a knowledge and interest in a variety of cuisines
• Be able to demonstrate practical cooking to a high level
• Demonstrate a natural ability to be creative and innovative in terms of recipes suitable for our core customer base
• Be able to present new dish ideas and improve and test existing recipes and input recipes into 'Saffron'
• Computer literate with a working knowledge of Microsoft Excel, PowerPoint and Word • Proactive team player, able to perform under pressure and within tight timeframes
• Have a passion for food and people and most of all …. Enjoy what you do
Have a flexible approach to work and working hours, in order to meet the needs of the business, and be located in Surrey or Hampshire.
No Agencies Please.